Photo Flash: Cattrall And Macfadyen Star In PRIVATE LIVES
Noel Coward's dazzling comic masterpiece comes to the West End's Vaudeville Theatre for a ten week season from 24 February 2010, following a two week run at the Theatre Royal Bath (10 - 20 February). Starring Kim Cattrall and Matthew Macfadyen, and directed by Richard Eyre, Private Lives remains one of Coward's most sophisticated comedy of manners. 
Glamorous, rich and reckless, Elyot and Amanda have been divorced from each other for five years. Now both are honeymooning with their new spouses in the South of France. When by chance they meet again across adjoining hotel balconies, their insatiable feelings for each other are immediately rekindled. Without a care for scandal, new partners or memories of what drove them apart in the first place, they hurl themselves headlong into love and lust.
Kim Cattrall has had an extensive acting career that spans film, stage and television. She is the winner of a Golden Globe Award, a Screen Actors Guild Award and received 5 Emmy Award nominations for her role as femme-fatale Samantha Jones in Sex and the City. She is currently filming Sex and the City 2. Her films include the upcoming Roman Polanski political thriller The Ghost, and Meeting Monica Valour. Other film credits include Porky's, Police Academy, Bonfire of the Vanities, Star Trek VI, John Carpenter's cult classic Big Trouble in Little China , Mannequin and The Tiger's Tail. She was also seen in the TV movie My Boy Jack, opposite Daniel Radcliffe. Her West End credits include Whose Life Is It, Anyway? and The Cryptogram. An acclaimed writer, Kim has also written several books, including Sexual Intelligence which was a National Best Seller, Being a Girl: Navigating the Ups and Downs of Teenage Life; and Satisfaction: The Art of the Female Orgasm, a New York Times best seller. Born in Liverpool, she was recently the subject of BBC's Who Do You Think You Are?
Matthew Macfadyen is best known as Mr Darcy in the 2005 film of Pride and Prejudice and for his role as Tom Quinn in the BBC TV series Spooks. Other television roles include the recent five part BBC drama Criminal Justice II, the 2008 BBC adaptation of Dickens's Little Dorrit and Secret Life, for which he won the Best Actor award at the Royal Television Society 2007 Awards. In 2005 he played Prince Hal in the National Theatre production of Henry IV and in 2007 appeared in The Pain and the Itch at The Royal Court Theatre. He is soon to appear as the Sheriff of Nottingham in Russell Crowe's forthcoming film, Robin Hood.
Director of the National Theatre from 1988-1997, Richard Eyre has won five Olivier Awards, four Evening Standard Awards, three Critics' Circle Awards and a Lifetime Achievement Award from the Directors Guild. His numerous acclaimed theatre productions range from Guys and Dolls and Mary Poppins to works by Shakespeare, Tennessee Williams, David Hare and Alan Bennett. He won the 1988 BAFTA Award for Best Director for the BBC production Tumbledown and his film work includes The Ploughman's Lunch, Iris, Stage Beauty and Notes on a Scandal.
For tickets and more information, visit www.privatelivestheplay.com.
Photo Credit: Nobby Clark


Matthew Macfadyen and Kim Cattrall, Simon Paisley Day and Lisa Dillon

Lisa Dillon and Simon Paisley Day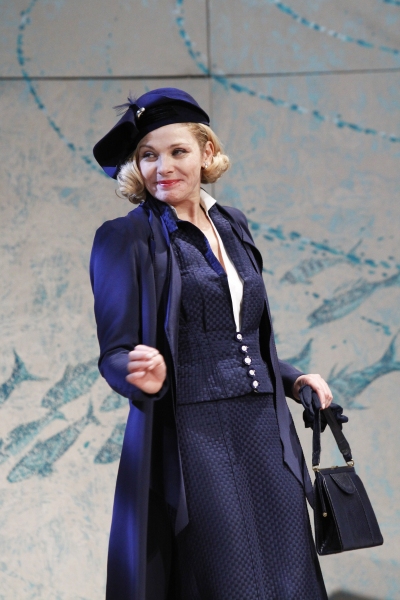 Kim Cattrall

Matthew Macfadyen and Kim Cattrall

Kim Cattrall