Oldham Coliseum Cancels all Shows Due to ACE Funding Cuts
The venue lost all its funding in the last round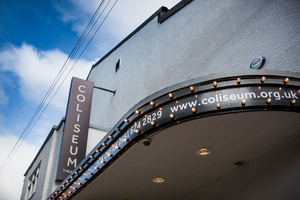 Oldham Coliseum Theatre is cancelling all forthcoming events from Sunday 26 March 2023, including the Spring Summer programme and the 2023-24 pantomime Sleeping Beauty, citing unsustainable financial conditions.
The venue have released a statement on their website and social media stating:
"Following the news on 4 November 2022 that the Coliseum will no longer be part of Arts Council England's National Portfolio from 1 April 2023, the Board of Trustees and Senior Leadership Team have been working hard to find a solution to this reduction in funding. The theatre put the pantomime on sale in November and announced the Spring Summer season in early December with the best possible intentions, while still exploring options that may have enabled the continuation of the programme. However, the current financial situation is not sustainable for the season as planned."
In 2021/22 Oldham Coliseum received £604,067 from ACE, but this funding was cut completely in the latest round.
All events will continue until 26 March, but there is no indication if performances will continue at the venue after this date.
Photo Credit: Oldham Coliseum