Manchester's Royal Exchange Theatre Leads UK Theatre Award Nominations - Check Out The Full List!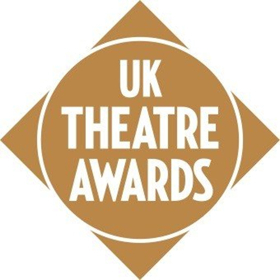 The list of nominees has been announced for this year's UK Theatre Awards, the only nationwide awards to honour and celebrate outstanding achievements in theatre throughout England, Scotland, Wales and Northern Ireland.
The Awards will be presented on Sunday 14 October at a lunchtime ceremony at London's Guildhall.
Julian Bird, Chief Executive of UK Theatre, said:
'It has been been a fascinating year for theatre, with a thrilling array of performances and works presented across the UK - as well as many new initiatives to create positive change in the industry, both on- and off-stage. We look forward to celebrating those individuals and companies who have pushed boundaries, started conversations and made incredible theatre'
Since 2014, as well as awards for performance and management which are decided by expert panels, there has also been an annual £150,000 Clothworkers' Theatre Award, part of the Clothworkers' Foundation's five-year £1.25m Dramatic Arts initiative. 2018 is the final year of this award, with a total of £750,000 awarded to English regional producing theatre in the last five years. The winner this year will be from the East or South East region, and will be one of following theatres invited to compete for the award: Chichester Festival; Chipping Norton; Mercury Colchester; New Wolsey, Ipswich; Nuffield Southampton; Oxford Playhouse; Queen's Hornchurch; Theatre Royal. Bury St Edmunds; or Watermill Newbury.
The public vote for The UK's Most Welcoming Theatre Award with Theatre Tokens will close at 12 noon on Tuesday 19 September. For more information visit UkTheatre.org/vote
The recipient of this year's Outstanding Contribution to British Theatre Award will be announced soon.
UK Theatre Awards 2018 - nominations
Best New Play
THE ALMIGHTY SOMETIMES by Kendall Feaver, a Royal Exchange Theatre production
BLACK MEN WALKING by Testament, an Eclipse Theatre Company and Royal Exchange Theatre co-production
GUT by Frances Poet, a Traverse Theatre Company in association with National Theatre of Scotland production
HOME, I'M DARLING by Laura Wade, a Theatr Clwyd and National Theatre co-production
---
Best Musical Production
THE ASSASSINATION OF KATIE HOPKINS directed by James Grieve, a Theatr Clwyd production
MISS LITTLEWOOD directed by Erica Whyman, a Royal Shakespeare Company production
PIECES OF STRING directed by Ryan McBryde, a Mercury Theatre Colchester and TBO co-production
SUMMER HOLIDAY directed by Elizabeth Newman & Ben Occhipinti, an Octagon Theatre, Bolton production
---
Best Touring Production
HOT BROWN HONEY directed by Lisa Fa'alafi and Busty Beatz, a Briefs Factory production
THE LAST SHIP directed by Lorne Campbell, a Northern Stage, Karl Sydow and Kathryn Schenker production
LOVE FROM A STRANGER directed by Lucy Bailey, a Fiery Angel in association with Royal & Derngate, Northampton production
THREE SISTERS, a RashDash and Royal Exchange Theatre co-production
---
Best Show for Children and Young People
THE LITTLE MERMAID directed by Emma Earle and Cameron Carver, a The Egg - Theatre Royal Bath and Pins and Needles co-production
THE SECRET SEVEN directed by Alex Clifton, a Storyhouse production
THE THREE MUSKETEERS directed by Sarah Punshon, a The Dukes production
---
Best Director
Sarah Frankcom for OUR TOWN, a Royal Exchange Theatre production
Emma Jordan for LOVERS: WINNERS AND LOSERS, a Lyric Theatre, Belfast production
Kimberley Sykes for DIDO, QUEEN OF CARTHAGE, a Royal Shakespeare Company production
---
Best Design
59 Productions for THE SHADOW FACTORY, a Nuffield Southampton Theatres production
Jess Curtis for A LITTLE NIGHT MUSIC, a Storyhouse production
Morgan Large for WONDERLAND, a Nottingham Playhouse Theatre Company production
---
Best Performance in a Play
Denise Black for THE CHERRY ORCHARD, a Sherman Theatre production
Jasper Britton for JERUSALEM, a Watermill Theatre production
Norah Lopez Holden for THE ALMIGHTY SOMETIMES, a Royal Exchange Theatre production
Golda Rosheuvel for OTHELLO, an Everyman Theatre production
---
Best Performance in a Musical
Seiriol Davies for HOW TO WIN AGAINST HISTORY, an Áine Flanagan Productions, Seiriol Davies and Young Vic co-production
Frances McNamee for THE LAST SHIP, a Northern Stage, Karl Sydow and Kathryn Schenker production
Ashley Zhangazha for GUYS AND DOLLS, a Royal Exchange Theatre and Talawa Theatre Company co-production
---
Best Supporting Performance
Jonathan Broadbent, Andrew Langtree and Max Parker for THE WIZARD OF OZ, a Sheffield Theatres production
Gemma Dobson for RITA, SUE AND BOB TOO, a Royal Court, Out of Joint and Octagon Theatre, Bolton production
Jean St Clair for THE MEETING, a Chichester Festival Theatre production
---
Achievement in Dance
Ballet Black for Cathy Marston's THE SUIT, perfectly paired with Arthur Pita's A DREAM WITHIN A MIDSUMMER NIGHT'S DREAM
National Dance Company Wales for Marcos Morau's exceptionally artful TUNDRA
Northern Ballet for its bold and varied programming, particularly THE LITTLE MERMAID and its Kenneth MacMillan tribute
---
Achievement in Opera
Stephen Barlow for the Buxton International Festival at Buxton Opera House, in particular the production of ALZIRA
David Pountney and Tomáš Hanus for their artistic leadership of Welsh National Opera
Stuart Stratford for his adventurous programming at Scottish Opera
---
The Renee Stepham Award for Best Presentation of Touring Theatre
Northern Ballet
Nuffield Southampton Theatres
Scottish Ballet
---
Theatre Employee of the Year sponsored by Integro in Association with Chubb
Angela Nandi - Vivacity Key Theatre
Clare Lindsay - Watermill Theatre
Louie Ingham - Northern Stage
---
Promotion of Diversity
National Theatre of Scotland
Northern Ballet
---
Achievement in Marketing/Audience Development
Nuffield Southampton Theatres
The Old Vic
Phoenix Dance Theatre
Further details about the UK Theatre Awards can be found here.
More Hot Stories For You