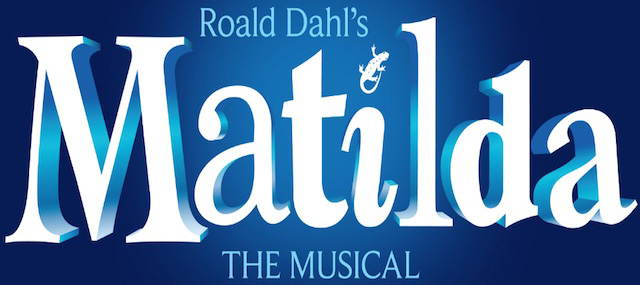 Click Here for More Articles on MATILDA
Lucy-Mae Beacock, Hayley Canham, Chloe Hawthorn and Lara Wollington to Step in as Title Role in MATILDA in August
The Royal Shakespeare Company's world premiere production of Roald Dahl's Matilda The Musical has captured the imagination of young and old alike and continues to play to packed houses at London's Cambridge Theatre.
Lucy-Mae Beacock, Hayley Canham, Chloe Hawthorn and Lara Wollington will share the title role from mid-August 2012, taking over from Cleo Demetriou, Eleanor Worthington Cox, Isobelle Molloy and Jade Marner.
Annette McLaughlin will join the company as Mrs Wormwood from 21 August, playing alongside Haley Flaherty (Miss Honey), Steve Furst (Mr Wormwood) and David Leonard (Miss Trunchbull).
From 21 August 2012, Fabian Aloise, Charles Brunton, Billy Cullum, Joseph Davenport, Lara Denning, Mark Goldthorp, Jack Greaves, Madeleine Harland, Joshua Lay, Lucy Miller and Tommy Sherlock will join the current adult cast which includes Marc Antolin, Verity Bentham, Melanie La Barrie, Katy Monk, Rachel Moran, Leanne Pinder and Nick Searle.
The three teams of young performers who will play the roles of Bruce, Lavender, Amanda, Nigel, Eric and the other pupils at Crunchem Hall from mid-August are as follows:
Samantha Allison, India Ria Amarteifio, Robyn Ashwood, Zak Baker, Cally Callaghan, Amy Charlton, Jess Daugirda, Samantha Delaney, Oliver Finnegan, Terrell Forde, James Gardner, Lauren Halil, Holly Hazelton, Noga Inspector, Finley Jury, Brooke Kelly, Uwan Lam, George Littell, Marcus May, Ben Middleton, James Moore, Elliot Reeve, Max Stephens, Joshua Tikare and Ella Yard.
Matilda The Musical swept the board at this year's Laurence Olivier Awards, winning a record-breaking seven awards.
The New York production of Matilda The Musical, produced by the Royal Shakespeare Company and The Dodgers, will begin previews on 4 March 2013 with opening night on 11 April 2013 at Broadway's Shubert Theatre.
Matilda The Musical was created by the RSC and played to sold-out audiences at the RSC's The Courtyard Theatre in Stratford-upon-Avon for twelve weeks from November 2010 to January 2011. It transferred to London's West End on Tuesday 25 October 2011.
Matilda The Musical is written by playwright Dennis Kelly, with music and lyrics by the anarchic Australian comedian, musician and composer Tim Minchin, and direction by Matthew Warchus.
The production is designed by Rob Howell, with choreography by Peter Darling, orchestrations additional music and musical supervision by Christopher Nightingale, lighting by Hugh Vanstone, sound by Simon Baker and the special effects and illusions are by Paul Kieve.
To book online visit: www.matildathemusical.com