EDINBURGH 2018: Pick Of The Programme - Theatre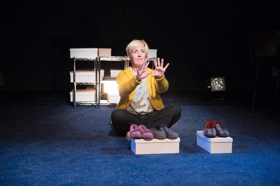 That time of year is upon us again! With over 3,000 of shows in the Edinburgh Festival Fringe programme it can be overwhelming choosing what to see, so we've selected our top picks from the theatre section.
Queens of Sheba tells the stories of four black women who have been turned away from a night club for 'being too black' (based on the Dstrkt night spot incident of 2015). The drama focuses on the rise of Misogynoir (misogyny directed towards black women where race and gender both play roles in bias). It is the story of strong passionate women who fight to overcome the terrors of oppression in a racist and sexist society. Queens of Sheba is a journey that travels through some of the harsh realities of our time.
To view the entire Edinburgh Festival Fringe 2018 programme head to www.edfringe.com
Photo credit Jonathan Keenan
Related Articles