Interview: Playwright Howard Brenton On MAGNIFICENCE
Renowned playwright Howard Brenton's work ranges from The Romans in Britain and Pravda to 55 Days and Drawing the Line. Now, his eerily resonant 1973 play Magnificence - featuring idealistic squatters, police brutality, slippery politicians and radicalisation - is being revived at Finborough Theatre, previewing from 25 October.
What was the genesis of the play?
There was this very fetid atmosphere among the libertarian left about direct action, and people were tormenting themselves about what it meant: demonstrations, yes, occupying places in protest, maybe, but how far should you go? There was the chilling example of the Red Brigades in Italy and Baader-Meinhof in Germany - all these terror groups demanding you take up arms against the status quo. People felt a kind of intellectual squeezing, as though Lenin and Mao were shouting in their heads. You're pressured to act or be judged ideologically impure. I thought "I can't go to any more of these meetings and have these rows", so I wrote the play to sort it out in my own mind.
Were you hoping to prevent a certain kind of action?
I was worried that people would go and do these foolish things, which is such a tragic waste of life. There is that element in politics, whatever the hue - the smoke-filled room syndrome, where you lose touch with reality. Agendas glitter like razor blades. Out in the real world, it's nonsense and it's poisonous.
How has the current cast responded?
This play is 43 years old, so most of the cast weren't even born when it was first on! At the time, we thought "Let's go back to Jacobean theatre", which mixes up high and low, rich and poor, poetry and prose. That was the idea. It took a long time to write, and it was quite painful - all this psychodrama. So that neo-Jacobean spirit helped, with our version of court scenes with these high-ranking Tory politicians, versus the kids occupying this grotty Little Room.
I was aware that the Tory Party at the time was doing a changing of the guard. The old Macmillan one-nation, patrician tradition was handing over to the kind of politician that's still with us: the management, meritocratic, rather self-serving careerist.
Do you think theatre today is less politically conscious?
It's interesting, My generation were all beginning then - me, David Hare, Caryl Churchill, Trevor Griffiths, David Edgar. There was a whole movement in theatre towards creating what was termed the state-of-the-nation play, which I always thought was quite pompous!
I think there's certainly current work filling that role - look at something like Chimerica. It's often there, but we tend to mask politics with humour. That's a natural tendency if you're British - our theatre is a comic tradition. Even King Lear has an absurdity to this old man. Other cultures don't have that, like French drama, which is so incredibly po-faced. Look at a Racine play, and there's not a glimmer.
What does Magnificence have to say to today's audience?
Well, it's a window on another country, all those decades ago. I wouldn't like to make the obvious parallels, though they're certainly there - decent, well-meaning, well-educated people who are turning to the gun and the bomb. I fear the psychology is the same. But I would never say "My play addresses X and Y". That's for the audience to decide.
The delight for me has been seeing it reinvented in this space. It was conceived on quite a grand scale, and, through that magic of theatre, it's now reborn in this wonderful matchbox venue. Our director, Josh Roche, was an assistant on a play of mine at the Globe and he's carried a torch for Magnificence for years, and kept trying to get it on. It's tough right now - I'm amazed at the tenacity of young theatre-makers. Here he is, finally doing it with this brilliant cast.
Has the play dated much?
There are some anachronisms, though oddly not in the language so much. The play has great fun with the Metropolitan police, who were trying to liberalise at the time, so there are jokes about them trying to behave themselves which work slightly differently. The issue of housing is certainly still with us. Something strange is happening in our city, with everything being turned into empty flats for Russians. You think "Where have the people gone?" The country may well get poorer again, which will exacerbate that. We have lived in a much richer country of late, despite the inequalities.
Are you tempted to write about Brexit, or do you prefer a bit of distance?
I normally write history plays, which means you can actually get a grip on what's going on. Whether it's the Tudor period or the Civil War, human behaviour and political behaviour comes in waves. There's a chapter in Machiavelli's book about keeping your enemies closer, and I thought "Oh gosh, Theresa May must have read that!" I don't think playwrights should plan to pass comment though. Noel Coward could write a wonderful comedy, just straight-out commercial entertainment, and hit upon contemporary relevance almost by accident.
So you start from that place of entertaining, and occasionally a work rushes off into a relevance that you can't really plan. But theatre isn't journalism - it's an art form. It's sometimes only in retrospect that you realise what was floating around in your mind and what you've actually been writing about. You focus on the work, and hope different audiences respond to it.
What do you think of the make-up of theatre audiences at the moment?
I do think there's a good diversity. It's wonderful to see all these new venues and refurbished venues. I did three plays at the Globe, which I loved, because it has such a youthful and engaged crowd.
What do make of Emma Rice's innovations?
I think theatre must change - it must evolve. People were shocked when Mark Rylance moved in, and then Dominic Dromgoole had a rough time. It's always like this. But we need reinvention, whether it's a new generation of artists or a new voice at the top. I remember with Magnificence, we came in at the end of a brilliant period at the Royal Court with Lindsay Anderson, and we were the upstarts! There were huge battles with management about whether to put this on. Then later our director Max Stafford-Clark took over and ran the theatre very successfully. So you see this kind of argument again and again.
Do you seek out new collaborators?
I've been very lucky recently to work with a variety of directors, both long-time collaborators and new - the brilliant John Dove, Howard Davies, and I've just written a play for Sam Hodges down in Southampton. It's interesting, there's a whole generational divide around the Cold War - people who remember it and those who don't really know what it was.
Those relationships really are crucial. When I was a young writer at the Court, Bill Gaskill helped me get going - he protected me and got me work outside the theatre when I was broke. Edward Bond was wonderful as well. I read these parodies about theatre being terribly luvvie, but I've honestly never had anything but support. You know there are people who don't like your kind of work, but the profession's big enough that you don't have to trouble one another!
What work has influenced you?
The play I really love is The Importance of Being Earnest. I played Jack in a youth theatre production, and it's always struck me that it seems to achieve the impossible feat of seeming to be about nothing at all, but actually being about something incredibly deep - class and identity. You probably wouldn't have thought it, but that's the play I always return to.
Any advice for playwrights?
Finish what you're writing. You can burn it if you think it's bad, but if you persist it may change into something else. And follow your own path.
Finally, what can people expect from Magnificence?
It dramatises some serious things, but I hope they're entertained. You certainly don't need to know anything going into it. I learned that from thinking about Brecht - with his plays, you have to be interested enough to turn up, otherwise you can start from zero. Like Galileo, which I did for the National, you don't need to know anything about astronomy, but it communicates these incredibly detailed ideas and great swathes of history. I hope my plays are similarly accessible and enjoyable, and make good conversational fodder in the pub afterwards.
Magnificence at Finborough Theatre 25 October-19 November
Photo credit: Tegid Cartwright, Hampstead Theatre
Marianka Swain was UK Editor-in-chief of BroadwayWorld. A London-based theatre critic and arts journalist, she also contributes to other outlets such as the Telegraph, The i Paper, Ham & H... (read more about this author)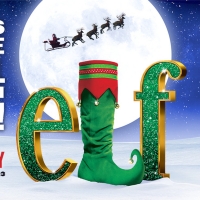 Book Tickets Now For Christmas Treat ELF THE MUSICAL

April 29, 2022

Santa's favourite musical is back in town! ELF – the smash-hit Christmas musical based on the beloved film – returns to London for a strictly limited 8-week season at the Dominion Theatre in London's West End from 14 November to 7 January. Book your tickets here!
---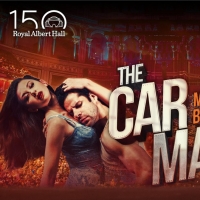 Exclusive Presale: Book Tickets Now For THE CAR MAN

April 28, 2022

Fasten your seat belts – The Car Man is back! To celebrate the Royal Albert Hall's 150th anniversary, Matthew Bourne and his acclaimed dance company New Adventures bring their multi-award-winning production of The Car Man to the Hall for the very first time.
---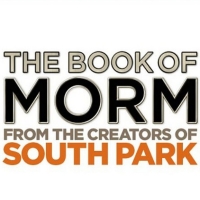 No Booking Fee On THE BOOK OF MORMON Tickets

April 27, 2022

The Book of Mormon comes from South Park creators Trey Parker and Matt Stone, and Avenue Q co-creator Robert Lopez. It's currently playing at London's Prince of Wales Theatre in the West End - and you can book tickets now with no booking fee!
---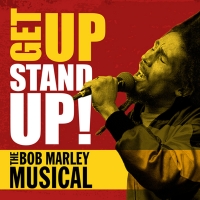 Show of the Week: Book £20 Tickets For GET UP, STAND UP! THE BOB MARLEY MUSICAL

April 25, 2022

Get yourself where the action is and experience the remarkable story of Jamaica's rebel superstar. The irresistible new production, Get Up, Stand Up! The Bob Marley Musical, has come to life at the Lyric Theatre, London and the message is out. Book exclusively priced tickets now!
---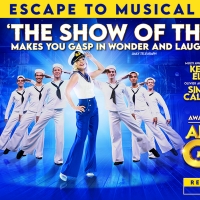 Save 55% On Tickets To ANYTHING GOES

April 22, 2022

The sold-out musical sensation Anything Goes returns to the Barbican by popular demand. The 'musical equivalent of sipping one glass of champagne after another' returns for a limited 7 week season.
---