Latest News on Trevor Griffiths
Trevor Griffiths Awards and Nominations
Drama Desk Awards - 1977 - Best New Foreign Play

Trevor Griffiths, Comedians
Trevor Griffiths News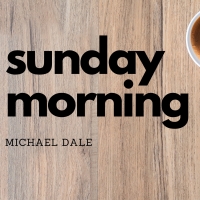 Sunday Morning Michael Dale: Billy Crystal, Mr. Saturday Night and The Tricky Business of When (and when not) To Be Funny
by Michael Dale - May 22, 2022
When portraying a comedian in a play, sometimes getting the laugh is not the point.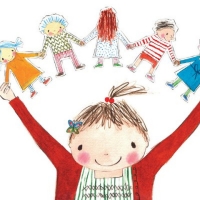 Polka Theatre to Present THE PAPER DOLLS Directed and Adapted by Peter Glanville
by Chloe Rabinowitz - May 11, 2022
With The Emperor's New Clothes currently running in the Main Theatre space, Peter Glanville - Artistic Director of Polka Theatre has announced the run of The Paper Dolls, which plays in Polka's Adventure Theatre, opening on 28 May, with previews from 21 May, and runs until 7 August.
The Wallis Presents The Bristol Old Vic And Fiery Angel Production Of LONG DAY'S JOURNEY INTO NIGHT
by A.A. Cristi - May 14, 2018
Eugene O'Neill's Pulitzer Prize-winning masterpiece Long Day's Journey Into Night  comes to the Wallis Annenberg Center for the Performing Arts for a limited three-week engagement from Friday, June 8 through Sunday, July 1. Richard Eyre's acclaimed Bristol Old Vic production stars Academy Award winner Jeremy Irons(Brideshead Revisited, Reversal of Fortune,  'The Borgias') and Olivier Award winner and Oscar nominee Lesley Manville(Another Year,  'Harlots,' Phantom Thread). Matthew Beard (The Imitation Game, The Riot Club), Rory Keenan (BBC's 'War & Peace,' 'Peaky Blinders') and Jessica Regan (reprising the role as Cathleen from the 2016 Bristol Old Vic production) round out the ensemble cast.  
Jeremy Irons and Lesley Manville-Led 'LONG DAY'S JOURNEY' Among BAM's 2018 Winter/Spring Season
by BWW News Desk - Nov 14, 2017
Joseph V. Melillo, executive producer of the Brooklyn Academy of Music, today announced programming for the BAM 2018 Winter/Spring Season. The season runs from January 15 through June 23 and includes theater, dance, music, and other live events in the BAM Howard Gilman Opera House, BAM Harvey Theater, and BAM Fisher. Scroll down for highlights!
BWW Interview: Playwright Howard Brenton On MAGNIFICENCE
by Marianka Swain - Oct 20, 2016
Renowned playwright Howard Brenton's work ranges from The Romans in Britain and Pravda to 55 Days and Drawing the Line. Now, his eerily resonant 1973 play Magnificence - featuring idealistic squatters, police brutality, slippery politicians and radicalisation - is being revived at Finborough Theatre, previewing from 25 October.
BURIED CHILD Announces Final Casting, Including Charlotte Hope of GAME OF THRONES
by Liz Cearns - Sep 30, 2016
Charlotte Hope (Myranda in Game of Thrones, Allied, A United Kingdom), Jack Fortune (King Lear, Route Irish, Sparkling Cyanide), Barnaby Kay (A Streetcar Named Desire, The Real Thing, Wuthering Heights) and Gary Shelford (Twelfth Night, Angry Young Man) join the previously announced multi award-winning, international star Ed Harris (forthcoming HBO series from J.J. Abrams & Jonathan Nolan; Westworld, Pollock, The Hours and The Truman Show), Golden Globe winner Amy Madigan (Twice in a Lifetime, Roe vs. Wade), and Jeremy Irvine (War Horse, The Railway Man, Now is Good) to complete the cast in Sam Shepard's Pulitzer & Obie prize winning play, Buried Child, following a critically acclaimed New York run earlier this year.
Trevor Griffiths Frequently Asked Questions
How many shows has Trevor Griffiths written?
Trevor Griffiths has written 1 shows including Comedians (Playwright).
What awards has Trevor Griffiths been nominated for?
Best New Foreign Play (Drama Desk Awards) for Comedians .
What awards has Trevor Griffiths won?
Best New Foreign Play (Drama Desk Awards) for Comedians.