More Than 50 Playwrights, Directors & Dramaturgs Set for 2017 MFA Workshop at Kennedy Center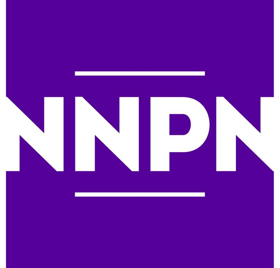 National New Play Network, the country's alliance of nonprofit theaters that champions the development, production, and continued life of new plays, will co-present the 12th annual MFA Playwright's Workshop (MFAPW) in association with the Kennedy Center American College Theater Festival and Stanford University's National Center for New Plays.
The Kennedy Center will host more than 75 theater-makers from July 21-30, 2017 as part of the 12th annual week-long MFA Playwrights' Workshop featuring new works by graduate students or recent MFA graduates from Yale School of Drama, Hunter College, Indiana University, Iowa Playwrights' Workshop, The University of Texas at Austin, Texas State University, the National Theatre School of Canada, and Columbia University.
A committee comprised of NNPN Core Member Theater leaders selected six plays from the 67 nationally nominated. Those chosen include plays by Miranda Rose Hall, Charly Evon Simpson, Bruce Walsh, Marisela Treviño Orta, Drew Paryzer, and Andrew Heinrich. The Workshop will also feature new play development opportunities for NNPN Affiliated Artist and Workshop alumnus Steve Yockey, ALLIANCE THEATRE's Kendeda Graduate Playwriting Prize-winner Alix Sobler, Hansol Jung in affiliation with Seattle Rep, Chelsea Woolley in affiliation with the National Theatre School of Canada, and the Lorraine Hansberry Playwriting Award-winner Josh Wilder in affiliation with NNPN Associate Member Theatre Company One.
This annual program, now in its twelfth year, pairs gifted early-career playwrights with directors from NNPN Core and Associate Member Theaters across the country, dramaturgs from a wider circle of theaters around North America, and an acting company from the Washington, D.C. community. The Workshop will also feature the sixth annual New Play Dramaturgy Intensive, led by Mark Bly, who serves as an Ambassador at Large for the Network.
Additionally, the third class of National Directors Fellowship recipients will be in residence for a portion of the week to start building professional relationships with representatives from NNPN Member Theaters and the Washington, D.C. theater community.
This program is a partnership of the Eugene O'Neill Theater Center, National New Play Network, Stage Directors and Choreographers Foundation, and the Kennedy Center American College Theater Festival. The 2017 National Directing Fellows are: Sherri Eden Barber, Estefanía Fadul, Kareem Fahmy, Leora Morris, and LA Williams.
---
The Hour of Great Mercy by Miranda Rose Hall, Yale School of Drama
Directed by Gavin Witt, Baltimore Center Stage* (Baltimore, MD)
Dramaturgy by Cynthia White, Orlando Shakespeare Theatre* (FL)
Flood by Andrew Heinrich, Texas State University
Directed by Adam Immerwahr, Theater J* (Washington, DC)
Dramaturgy by Heather Helinsky, InterAct Theatre Company* (Philadelphia, PA)
Shoe by Marisela Treviño Orta, University of Iowa
Directed by Marc David Pinate, Borderlands Theater* (Tucson, AZ)
Dramaturgy by Milta Ortiz, Borderlands Theater* (Tucson, AZ)
Alter by Drew Paryzer, The University of Texas at Austin
Directed by Freddie Ashley, Actor's Express* (Atlanta, GA)
Dramaturgy by Kelly Miller, The Shuman Company and NNPN Ambassador at Large (Los Angeles, CA)
Jump by Charly Evon Simpson, Hunter College
Directed by Summer Williams, Company One* (Boston, MA)
Dramaturgy by Martine Kei Green-Rogers (Madison, WI)
Berserker by Bruce Walsh, Indiana University
Directed by Tina Parker, Kitchen Dog Theater* (Dallas, TX)
Dramaturgy by Jason Parrish, Florida Repertory Theatre* (Fort Myers)
MFAPW Alumni Project
Reykjavik by Steve Yockey, MFAPW 2008, New York University
Directed by Aimée Hayes, Southern Rep Theatre* (New Orleans, LA)
Dramaturgy by Brian Drader, National Theatre School of Canada (Montreal)
In association with Seattle Rep
Undesirables by Hansol Jung, Yale School of Drama
Composer, Brian Quijada (Chicago, IL)
Dramaturgy by Kristin Leahey, Seattle Rep (WA)
ALLIANCE THEATRE's Kendeda Prize Recipient
Sheltered by Alix Sobler, Columbia University
Directed by Kimberly Senior (Chicago, IL)
Dramaturgy by Celise Kalke, ALLIANCE THEATRE (Atlanta, GA)
The Lorraine Hansberry Workshop (in association with Company One Theatre)
Leftovers by Josh Wilder, Yale School of Drama
Directed by Summer Williams, Company One* (Boston, MA)
Dramaturgy by Ilana Brownstein, Company One* (Boston, MA)
In association with the National Theatre School of Canada
These Peaceable Kingdoms by Chelsea Woolley, National Theatre School of Canada
Directed by Cynthia Fleming, Salt Lake Acting Company* (UT)
Dramaturgy by Mark Bly, The Acting Company/Fordham Primary Stages and NNPN Ambassador at Large (New York, NY)
---
Acting Company (to date): Tia Bassett Shearer, Shayna Blass, Anne Bowles, Andy Brownstein, Satya Chavez, Felicia Curry, Wyatt Fenner, Terrance Fleming, Rick Foucheux, Michael Glenn, Ben Gunderson, Chelsea D. Harrison, Jeremy Keith Hunter, Yesenia Iglesias, Joy Jones, Mia Katigbak, Drew Kopas, Dennis McLernon, Jon Hudson Odom, Mauricio Pita, Zack Powell, Brian Quijada, Kelly Quinnett, Nancy Robinette, Carlos Saldaña, Olga Sanchez, Donovan Session, Karen Sheridan, Regina Aquino Smith, Jenna Sokolowski, SooJin Song, Deidra LaWan Starnes, Preston Straus, Peter Tarantino, Emily Townley, William Vaughan, Craig Wallace, Justin Weaks, Michael Anthony Williams *NNPN Member Theater
---
ABOUT Miranda Rose HALL
Miranda Rose Hall is a playwright from Baltimore, MD. Her plays have been produced at Yale School of Drama, Yale Cabaret, Yale Summer Cabaret, the DC Fringe Festival, and by Longacre Lea for the DC Women's Voices Theater Festival. She is currently Resident Playwright and an ensemble member with LUBDUB Theatre Company, a New York-based physical theater company. Miranda was the 2013-2014 Hot Desk Playwright in Residence at Baltimore Center Stage, where she helped launch the program Wright Right Now. She graduated with her BA from Georgetown University and her MFA from the Yale School of Drama. This year she will teach in the Theater and Performance Studies Department at Georgetown. mirandarosehall.com
ABOUT ANDREW HEINRICH
Andrew Heinrich is a new playwright and MFA candidate, going into his third year at Texas State University. Andrew graduated Summa Cum Laude from the same institution with a BFA in Theatre in 2014. Recent productions at Texas State include Terminal C (John Cauble Short Play Award, National Semifinalist, 2016), his 10-minute play Feet of Stone, and a lab production of Flood. Flood was also selected for The Road Theatre's 8th Annual Playwrights Festival in Los Angeles. In addition to his writing, Andrew works as a professional violence designer, teacher, and actor in the San Antonio and Austin area.
ABOUT MARISELA TREVIÑO ORTA
Marisela Treviño Orta is an award-winning playwright about to begin her third year of study at the Iowa Playwrights Workshop. Her plays include: American Triage (2012 MetLife Nuestras Voces National Playwriting Runner-Up); Braided Sorrow (2006 Chicano/Latino Literary Prize in Drama, 2009 Pen Center USA Literary Award in Drama); Ghost Limb (2017 Brava Theater world premiere); Heart Shaped Nebula (2015 Shotgun Players World Premiere); and Woman on Fire (2016 Camino Real Productions world premiere). Marisela is an alumna of the Playwrights Foundation's Resident Playwright Initiative, a founding member of the Bay Area Latino Theatre Artists Network (BALTAN), and a Steering Committee member of the Latinx Theatre Commons. Currently, she is working on a cycle of fairy tales inspired by Latinx mythology which includes The River Bride (2016 Oregon Shakespeare Festival World Premiere, 2013 National Latino Playwriting Award co-winner), Wolf at the Door, and Alcira.
ABOUT DREW PARYZER
Drew Paryzer's work has been developed or presented at the Roundabout Theatre, Fusebox Festival, March Forth Productions, and The Museum of Human Achievement. His plays include Al-Halqa (is that how it's pronounced) (finalist for New Harmony Project), Swallow the Reader, Breath Dash Breath Dash Breath, and Alter (Kennedy Center/NNPN MFA Playwrights' Workshop). His work as a deviser and immersive theater artist includes FinalCon (Austin Critics Table Award nomination) and Intro to Being Here, for which he co-designed the companion video game. Drew is an alumnus of Sarah Lawrence College, where he received the Lipkin Prize for Playwriting. He is currently an MFA Playwriting candidate and James A. Michener Fellow at The University of Texas at Austin. He proudly hails from the Rocky Mountain Front Range. drewparyzer.com
ABOUT CHARLY EVON SIMPSON
Charly Evon Simpson is a playwright and performer from New York City. Her plays include Scratching the Surface, Jump, Hottentotted, While We Wait, who we let in, and or what she will. Her work has been seen, heard, and/or developed at Ensemble Studio Theatre, Ars Nova, The Flea, The Tank, Samuel French Off-Off Broadway Short Play Festival, FringeNYC, and others. She is a member of the 2017 Working Farm at SPACE on Ryder Farm and is currently working on commissions from the Ensemble Studio Theatre/Alfred P. Sloan Foundation Science & Technology Project and The Flea. Charly was a Philadelphia Dramatists Center Playwright-in-Residence at Plays & Players Theatre and is a former member of Ensemble Studio Theatre's Youngblood, Pipeline Theatre Company's PlayLab, and Fresh Ground Pepper's PlayGround PlayGroup. She graduated from Brown and holds a MSt in Women's Studies from Oxford and a MFA in Playwriting from Hunter College. charlyevonsimpson.com
ABOUT BRUCE WALSH
Bruce Walsh received his MFA in playwriting from Indiana University in May, 2017. Before coming to IU, he worked extensively as an arts journalist in Philadelphia, where he also wrote plays and devised site-specific theater. Past plays for the stage include Berserker (IU Theatre, Kennedy Center MFA Playwrights' Workshop), Far Country (Philadelphia New Play Initiative Local Playwrights Showcase) and Whisky Neat (Azuka Theatre). His site-specific plays include Holly's Dead Soldiers, co-written with Douglas Williams and Chris Davis (FringeArts), Chomsky vs. Buckley, 1969 (Philly Fringe), and The Guided Tour (Philadelphia Live Arts Festival). Recent honors include The 2017 Gary Garrison National Ten Minute Play Award, Seven Devils Playwrights' Conference (finalist), Heideman Award (finalist), and the Clubbed Thumb Biennial Commission (semi-finalist). His site-specific works have received numerous Phindie.com Best of the Fringe Awards, and a City Paper Barryless Award for political theater. He is a proud alumnus of The Foundry, A Philadelphia Emerging Playwrights Lab.
ABOUT STEVE YOCKEY
Steve Yockey is a Los Angeles based writer with work produced throughout the US, Europe, and Asia. His plays Bellwether, Pluto, Afterlife, Octopus, Large Animal Games, CARTOON, Subculture, Very Still & Hard to See, The Fisherman's Wife, Wolves, Disassembly, and Niagara Falls & Other Plays are published and available from Samuel French. Additionally, his play Joshua Consumed an Unfortunate Pear (originally commissioned by Miami's City Theatre) was included in the 2015 Humana Festival and subsequently published anthology. This season, his new plays Mercury and Bleeding Hearts will open around the country. He has participated in multiple NNPN programs, several Rolling World Premieres, and was one of two writers selected for the first US/Australia playwrights exchange. Steve is currently a Co-Producer on Supernatural (CW). He holds an MFA in Dramatic Writing from New York University's Tisch School of the Arts. redkingdreaming.com
ABOUT Hansol Jung
Hansol Jung is a playwright from South Korea. Productions: Cardboard Piano (Actors Theater of Louisville), Among the Dead (Ma-Yi Theatre), and No More Sad Things (Sideshow, and Boise Contemporary). Commissions: Playwrights Horizons, Seattle Repertory, Ma-Yi Theatre Company, Artists Rep Theatre, and the Play On! project at Oregon Shakespeare Festival. Fellowships/Residencies: Royal Court, New York Theatre Workshop, Berkeley Repertory, Victory Gardens, MacDowell Colony, Hedgebrook, Sundance Theatre Lab, O'Neill Theater Center, and Page 73 Productions. She has translated over thirty English musicals into Korean, including Evita, Dracula, and Spamalot, while working on several award-winning musical theater productions as director, lyricist and translator in Seoul, South Korea. MFA: Yale School of Drama. Hansol is a proud member of the Ma-Yi Writers Lab. Upcoming: Wild Goose Dreams World Premiere at La Jolla Playhouse, CA.
ABOUT ALIX SOBLER
Alix Sobler is a writer and performer who lives in New York City. Her play Sheltered won the 2018 Alliance/Kendeda National Graduate Playwriting Competition and was a finalist for the O'Neill New Play Conference. It will receive a world premiere at Alliance Theater in 2018. Her play The Great Divide won the 2015 Canadian Jewish Playwriting Competition and was named as a finalist for both the Henley Rose Playwriting Competition and the Jane Chambers Award. She has had work read or produced at the Roundabout Theater Company (New York, NY), South Coast Repertory (Costa Mesa, CA), The Royal Manitoba Theatre Centre (Winnipeg, MB), the Finborough (London, UK), The Segal Centre (Montreal, QC), Brown Trinity Playwright's Rep (Providence, RI), among others. BA: Brown University, MFA: Columbia University. alixsobler.com
ABOUT JOSH WILDER
Josh Wilder is a playwright from Philadelphia, PA. His work has been developed at various theaters and festivals across the country including The Fire This Time Festival, New York Theatre Workshop, The Drama League, Oregon Shakespeare Festival, and the 2015 O'Neill National Playwrights Conference. His play Leftovers was the recipient of the Holland New Voices Award at The Great Plains Theatre Conference. Recent commissions include Play On! at Oregon Shakespeare Festival; and The Highwaymen at The History Theatre. Josh is a former Jerome Fellow and Many Voices Fellow at The Playwrights' Center; has been in residence at The Royal Court Theatre; and is currently an MFAcandidate in Playwriting at Yale School of Drama. mrwildah.com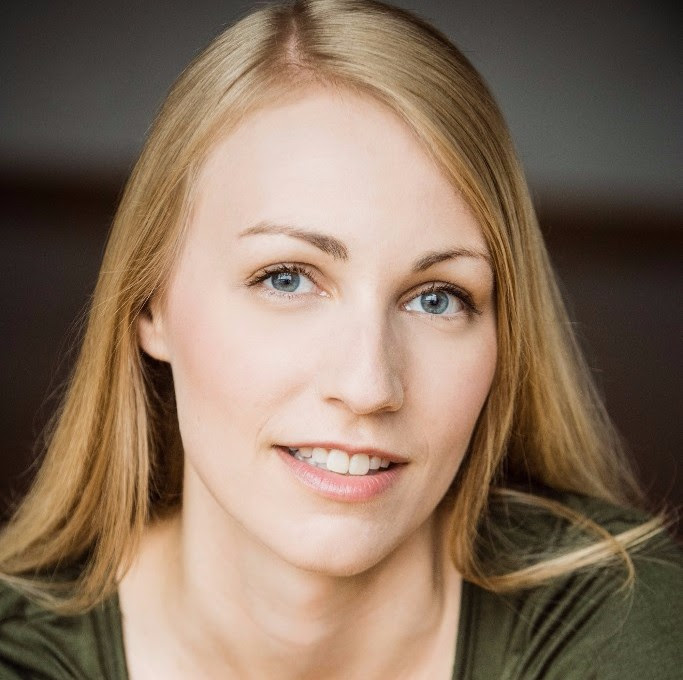 ABOUT CHELSEA WOOLLEY
Chelsea Woolley is a Canadian playwright, theatre maker, and educator. She is a graduate of the National Theatre School of Canada's Playwright Program and holds degrees in history and education from the University of Lethbridge. Chelsea's work includes: The Mountain (Geordie Productions 2Play Tour), These Peaceable Kingdoms (New Words Festival), The Exhibition of Extraordinary Oddities and Living Freaks(Major Matt Mason Collective/The Ignite! Festival), The Only Good Boy (Theatre BSMT, The Exploration Series), and 1000 Names (TheatreXtra). Chelsea's plays have earned recognition through The Playwrights Guild of Canada Post-Secondary Playwriting Competition (Shortlisted), the Alberta Playwriting Competition, the Toronto Fringe New Play Contest, the Wildfire National Playwriting Competition, the BSMT Dwellers Playwriting Competition, and the University of Lethbridge Striking Prose and Play Right Prize. In 2016, Chelsea attended the Banff Playwright's Colony. She is currently a member of Theatre Direct's New Creation Unit in Toronto, Canada.
---
ABOUT EDUCATION AT THE KENNEDY CENTER
The Kennedy Center retains its commitment as the nation's cultural center to educating and enlightening children and adults in Washington and around the country. The Center's national education programs include: Ensuring the Arts for Any Given Child, which works with 14 municipalities and their school districts around the country to develop a long-range strategic plan for arts education; ARTSEDGE, a website that offers standards-based materials for use in and out of the classroom; and Partners in Education, which forges relationships between an arts organization and its neighboring school systems to build effective arts education programs for teachers and teaching artists. In addition, the Center offers multiple skill development programs for young artists and professionals both locally and nationally, including the National Symphony Orchestra's Youth Fellowship Program, Summer Music Institute, and High School Competition; Washington National Opera's Domingo-Cafritz Young Artist Program, Opera Institute at American University, and Kids Create Opera Partnership; the biennial New Visions/ New Voices forum for development of new plays for young people; Exploring Ballet with Suzanne Farrell; BetTy Carter's Jazz Ahead; VSA's Playwright Discovery Program, Young Soloists, and Visual Arts Programs; arts administration internships; and the Kennedy Center American College Theater Festival, which directly impacts thousands of university and college theater students and faculty.
ABOUT THE Michael Kanin PLAYWRITING AWARDS
The Michael Kanin Playwriting Awards program of the Kennedy Center American College Theater Festival is sponsored by the Harold and Mimi Steinberg Charitable Trust, the National Committee for the Performing Arts, the Kennedy Center Corporate Fund, and the Blanche and Irving Laurie Foundation. Distinguished Alumni of the program include Jeff Augustin, Lee Blessing, Kirsten Greenidge, Katori Hall, Joshua Harmon, Ike Holter, Andrew Hinderaker, Quiara Alegría Hudes, Nathan Louis Jackson, Laura Jacqmin, Hansol Jung, Lila Rose Kaplan, Jim Leonard Jr., Martyna Majok, Molly Smith Metzler, Ronan Noone, Antoinette Nwandu, Marco Ramirez, Sarah Ruhl, Jen Silverman, Phoef Sutton, Paula Vogel, Matt Williams, and Lauren Yee.
ABOUT STANFORD UNIVERSITY'S NATIONAL CENTER FOR NEW PLAYS
Now in its 12th year, the Stanford University National Center for New Plays (NCNP) focuses on the development and staged readings of early draft scripts by newly emerging playwrights from across the country. Many of these works have gone on to have successful productions, including the Broadway runs of Bengal Tiger at the Baghdad Zoo by Rajiv Joseph, starring Robin Williams, and The Mountaintop by Katori Hall, starring Samuel L. Jackson and Angela Bassett. Additionally, the NCNP brings plays directly into Stanford classrooms to both serve the curriculum, and to introduce the power of live theater to students who have never been to the theater or whose only exposure has been to touring musicals.
ABOUT NATIONAL NEW PLAY NETWORK
National New Play Network (NNPN) is the country's alliance of non-profit professional theaters dedicated to the development, production, and continued life of new plays. Since its founding in 1998, NNPN has supported more than 250 productions nationwide through its innovative National New Play Network Rolling World Premiere program, which provides playwright and production support for new works at its Member Theaters. Additional programs - its annual National Conference, National Showcase of New Plays, and MFA Playwrights Workshop; the NNPN Annual and Smith Prize commissions; its residencies for playwrights, producers and directors; and the organization's member accessed Collaboration, Festival, and Travel banks and online information sessions - have helped cement the Network's position as a vital force in the new play landscape. NNPN also strives to pioneer, implement, and disseminate ideas and programs that revolutionize the way theaters collaborate to support new plays and playwrights. Its most recent project, the New Play Exchange, is changing the way playwrights share their work and others discover it by providing immediate access to information on more than 13,500 new plays by living writers. NNPN's 30 Core and 80 Associate Members - along with the more than 250 affiliated artists who are its alumni, the thousands of artists and artisans employed annually by its member theaters, and the hundreds of thousands of audience members who see its supported works each year - are creating the new American theater. nnpn.org | newplayexchange.org