Latest News on Nathan Louis Jackson
Nathan Louis Jackson News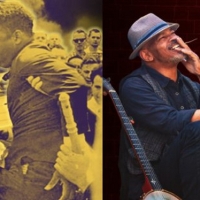 Crossroads Theatre Company Announces The Return Of The Spring Festival
by Stephi Wild - May 19, 2022
The Spring Festival is returning to Crossroads Theatre with two great productions and free community events for all. The community-inspired experience offers world-class artists and amazing performances of theatre relevant to what is going on in our world today.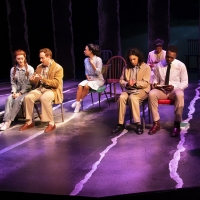 Alabama Shakespeare Festival to Present The World Premiere Of FREEDOM RIDER
by Stephi Wild - Apr 25, 2022
Alabama Shakespeare Festival will present the world premiere of Ricardo Khan's Freedom Rider in April.
BWW Interview: Artistic Director Ricardo Khan and CROSSROADS THEATRE COMPANY
by Marina Kennedy - Oct 27, 2021
Broadwayworld had the pleasure of interviewing Crossroads Theatre Company's Artistic Director, Ricardo Khan about his career and the season ahead.
Alabama Shakespeare Festival Announces Season 50
by Stephi Wild - Aug 5, 2021
The season features nine productions exploring stories of contemporary culture, heroic activists, everyday people in extraordinary times, and lots of music. In its 50th season, ASF continues its mission of building community with captivating stories for that speak to and represent all people in the South.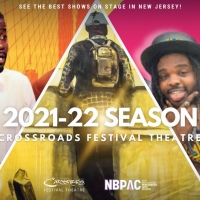 Crossroads Theatre Company Announces 2021-2022 Season
by Stephi Wild - Jun 11, 2021
Crossroads Festival Theatre consists of two installments: Fall Festival and Spring Festival, running September 22 – October 10, and June 7 to June 26, 2022, respectively.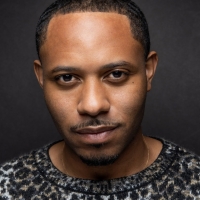 Larry Powell Receives The Cornelia Street American Playwriting Award
by Stephi Wild - May 19, 2021
Rising Phoenix Repertory has announced that Larry Powell is the recipient of this year's Cornelia Street American Playwriting Award. The honor is presented to an emerging playwright of exceptional work ethic, character, and talent. 
Larry Powell Named 2021 Recipient Of IAMA's 'Unsung Voices Playwriting Commission'
by A.A. Cristi - Mar 3, 2021
IAMA Theatre Company has selected Larry Powell as the 2021 recipient of the company's annual Rhimes Unsung Voices Playwriting Commission. Sponsored by award-winning writer and producer Shonda Rhimes (Grey's Anatomy, Scandal), the commission, now in its fourth year, was created to help grow and nourish budding playwrights and artists with emphasis on cultural inclusion and the goal to showcase fresh, creative, thought-provoking work.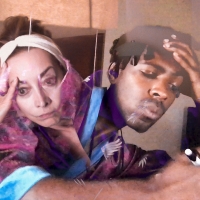 Center Theatre Group Presents Larry Powell's THE GAZE ...
by Chloe Rabinowitz - Feb 19, 2021
Center Theatre Group is presenting Larry Powell's "The Gaze … No Homo," a satiric dramedy about the decolonization of the Black imagination which will be presented on Center Theatre Group's Digital Stage February 25 at 5 pm Pacific through March 25, 2021.
Fountain Theatre Streams 12-Part THE GAZE...NO HOMO
by Chloe Rabinowitz - Nov 16, 2020
The Gaze... No Homo will begin streaming on Friday, Nov. 20, with episodes four, five and six going online Friday, Nov. 27; episodes seven, eight and nine on Friday, Dec. 4; and the final three episodes becoming available on Friday, Dec. 11.
KCRep Announces GHOST LIGHT: A HAUNTED NIGHT OF SONGS AND STORIES FROM KC'S CULTURAL CROSSROADS
by Chloe Rabinowitz - Sep 29, 2020
Kansas City Repertory Theatre Artistic Director Stuart Carden today announced the first NEW event for the revised and abbreviated 2020-2021 season. Ghost Light: A Haunted Night of Songs and Stories from KC's Cultural Crossroads will kick off the season with six outdoor performances Oct., 22, 23, 24, 29, 30 and 31.
Nathan Louis Jackson Videos
BWW TV: Sneak Peek at WOMEN ON THE VERGE... On Broadway!
by Robert Diamond - Nov 3, 2010
Lincoln Center Theater's production of the new musical WOMEN ON THE VERGE OF A NERVOUS BREAKDOWN, based on the film by Pedro Almodóvar, with a book by Jeffrey Lane, music and lyrics by David Yazbek and direction by Bartlett Sher opens tomorrow night (November 4) at 6:45pm at The Belasco Theatre on Broadway (111 West 44 Street).
Nathan Louis Jackson Frequently Asked Questions
How many shows has Nathan Louis Jackson written?
Nathan Louis Jackson has written 2 shows including Broke-ology (Playwright), When I Come to Die (Playwright).