Disney's THE LITTLE MERMAID to Make a Splash as Largest Show in Northern Stage's History
The Little Mermaid by Alan Menken, Howard Ashman, Glenn Slater, and Doug Wright, based on the Hans Christian Andersen story and the Disney film, runs live on stage at the Barrette Center for the Arts in White River Junction, VT, November 15 - January 7.
For tickets and information, call (802) 296-7000 or visit www.northernstage.org. Tickets start at $15 for students and $34 for adults.
This popular Disney Classic will delight audiences of all ages with irresistible songs including "Under the Sea," "Kiss the Girl," and "Part of Your World." Mermaid Ariel is fascinated by the world and lives of people on dry land and longs to someday join them though her father, King Triton, forbids it. Northern Stage's The Little Mermaid is re-imagined by director Chad Larabee specifically for the Byrne Theater's stage. He says of the work, "Ariel's adventurous spirit and her pursuit of the life that she was meant to live will resonate with children and adults alike, as will the transformative power of the scenic, costume, and lighting designs. Northern Stage's innovative nature allowed us to develop new approaches to The Little Mermaid for the beautiful Barrette Center for the Arts. We are excited to develop a one of a kind production for our community during the holiday season."
Technically, this production is the largest in scope that Northern Stage has endeavored in its 21 year history. Characters will fly and the scenic and costume designs are fantastical and extensive to suit the undersea and fairytale worlds depicted.
Costume Designer Aaron Patrick DeClerk comments: "For the non-human characters, I tried to find iconic pieces for each costume to visually identify who they are. For example, King Triton's servant, Sebastian, is a crab from the Caribbean island of Jamaica. His costume utilizes dreadlocks, which were popularized by the famous Jamaican Bob Marley. Or the Clown Fish in 'Under the Sea' features a nod to Pierrot's clown costume. As for the more challenging designs, the flying elements are the most exciting and difficult, since they represent both an artistic and practical challenge. I believe we have come up with some inspired ways to address them both. I also believe we have an incredible finale that will delight and inspire our audiences."
This production stars Northern Stage alum Dani Westhead in the title role. Dani made her debut at Northern Stage last season in the ensemble of the company's 2017 spring production of Mamma Mia! Other recent credits include work aboard Disney Cruise Lines and at the New London Barn Playhouse.
The show features Leslie Becker as Ursula (Broadway/National Tours: Wicked, Anything Goes, Bonnie & Clyde, Nine, Amazing Grace, Cinderella, Show Boat, Beauty and the Beast), Ben Liebert as Scuttle (Broadway/Tour: Wicked), Andrew Ragone as King Triton (National Tours: Evita, The Light in the Piazza, The Hot Mikado), and area student Margaret Finley as Flounder (Northern Stage: Annie, White Christmas).
Kyle Brand, Adrian Grace Bumpas, Tony Conaty, Grace Davis, Caitlin Doak, Cameron Edris, Stephanie Everett, Ford Haeuser, Jack McCarthy Higgins, David Bryant Johnson, Hannah Jewel Kohn, Michael Penick, Hannah Rose, Saidu Sinlah, Elana Valastro, and Paul West round out the cast.
The creative team is completed with David L. Arsenault (scenic designer), Ed Chapman (sound designer), Robbie Cowan (music director), Meghan Davis (reeds), Caite Hevner (projection designer), Andrew Hoesl (trumpet), Robin Levine (choreographer), Travis McHale (lighting designer), Robert Pickens (wig & hair designer), Brian R. Sekinger (production stage manager), Alex Taylor (assistant lighting designer), Tim Wentz (drums), and Danielle Zandri (assistant stage manager).
La Valley Building Supply, Inc. and The River Valley Club sponsor this production. Free post show conversations with the cast and crew will follow the evening performance on Saturday, November 25 and the matinees on Sunday, December 3 and Sunday, January 7.
Discounted tickets are available for preview performances November 15-17. $15 Anytime Student Tickets and $5 Access for All tickets (for EBT card holders) are available for any performance while ticket supplies last, regular adult ticket prices range from $34-$69. Many afternoon matinees will be offered for this production to encourage families to attend the performance together. The Little Mermaid is recommended for ages five and up. A complimentary post-show reception with the cast follows the opening night performance on Saturday, November 18.
Northern Stage is a regional non-profit LORT-D professional theater company with a mission to change lives, one story at a time. Located in White River Junction, VT, Northern Stage actively involves its audiences with ambitious productions and expansive educational programs in its new home, the Barrette Center for the Arts. Founded in 1997, the company has offered more than 120 high-quality professional productions of new works, classics, and musicals. the company is now in its 21st season and annual attendance is over 30,000.
More Hot Stories For You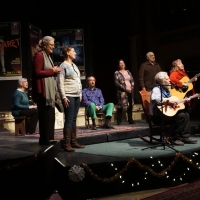 Lost Nation Theater Presents STORIES FOR THE SEASON

November 30, 2022

Celebrate this beautiful time of year with Lost Nation Theater's STORIES FOR THE SEASON on Wednesday December 21st – Back Live Onstage!
---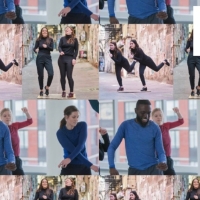 SYREN Modern Dance Announce 20-City Tour For 20th Anniversary

November 30, 2022

SYREN Modern Dance, New York City based company co-founded by Lynn Peterson and Kate Sutter, will share a split bill with kamrDANCE on December 2, 2022 at 6:30pm & 8:30pm at Arts on Site, Studio 3R, 12 St. Mark's Place, NYC.
---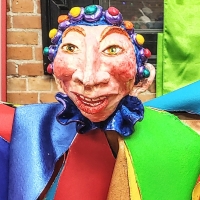 New Exhibit Opens at the Jackson Gallery

November 30, 2022

The Jackson Gallery will be transformed into a carnival of color to warm the winter months. Artists Fran Bull and Robert Black collaborate under the name Frobertan. Fran, an artist and writer, and Robert, architect and artist, share a vision for expressing the message of peace, harmony and creativity.
---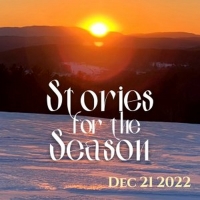 Lost Nation Theater to Present STORIES FOR THE SEASON at Montpelier City Hall Next Month

November 26, 2022

Lost Nation Theater will present STORIES FOR THE SEASON – a special holiday-inspired special event for one night only on Wednesday, December 21st at Montpelier City Hall.
---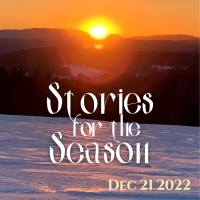 Lost Nation Theater Presents A Spirited Holiday Event STORIES FOR THE SEASON

November 25, 2022

Lost Nation Theater presents STORIES FOR THE SEASON – a special holiday-inspired special event - one night only Wednesday December 18th at Montpelier City Hall Arts Center.
---