Photo Flash: First Look! In Rehearsal with RUMPY PUMPY
When Jean Johnson and Shirley Landels, two brave ladies from the Hampshire Women's Institute, decide to campaign for the decriminalisation of prostitution and to improve conditions for working girls everywhere, brothel madame, Holly Spencer, gets in touch. She has the perfect brothel these ladies could be looking for! Holly quips: 'You ladies make the tea and we'll bring the crumpets!' As the two con icting worlds collide, comedy and chaos ensue in this very British comedy musical.
Carnaby International are developing the lm of Rumpy Pumpy!.
Travelling to Amsterdam and to the Bunny Farm Brothel in Nevada, Jean and Shirley are universally unimpressed by working conditions. When they nally nd the 'perfect brothel' in New Zealand, stripped of pimps, crime or Madames, they decide to head home and set up their own mobile brothel on the streets of Winchester to change people's hearts and minds.
Writer and composer Barbara Jane Mackie was inspired by the story of their heroic campaign, one which took them around the world and which Jean Johnson is still ghting for to this day.
Mackie says: "I spent time with several brothel Madames, meeting their working girls and hearing their stories. I realised that the story of these girls would intertwine powerfully with the story of the two WI ladies, as all of these women wanted the same thing: the decriminalisation of prostitution. Rumpy Pumpy! is my way of wrapping up a complex subject and creating something fun and frothy with a gritty edge."
Director: Simon Greiff
Musical Director: Paul Smith Musical Arranger: Steve Parker Casting: Benjamin Newsome
A Tea & Crumpets Production:
Producer: Barbara Jane Mackie.
Executive Producers: Terry Loveday, Michael Loveday and Tony Steyger.
Barbara Jane Mackie
Rumpy Pumpy! is Barbara's rst musical. Barbara's screenplay, Cowboy Girls, a Western set in the 1880's, gained support from Anthony Minghella and her rst screen- play Mimi brought her to the attention of Working Title Films. Producing many documentaries for the BBC and Channel
4, Barbara, as Script Editor at BBC Birmingham Drama, developed the lm Bad Company, the medical police drama series Danger eld and Dalziel & Pascoe the much-loved detective series. She produced the lm Seed for BBC 2. She began her career in the Fringe Theatre working with comedians Rik Mayall and Ade Edmondson. Barbara is currently creating her second musical, Cowboy Girls, which will open 2017 at an Off West End Theatre. She is also writing the lm, Roaring Girl, about the cancer campaigner Jayne Sullivan.
Barbara's novel Eat the View is out on Amazon.
www.barbarajanemackie.co.uk www.rumpypumpythemusical.co.uk
Old Union Yard 229 Union Street LONDON SE1 0LR Box Of ce: 020 7261 9876 www.uniontheatre.biz
Monday 14 - Saurday 19 November Monday - Saturday at 7.30pm Saturday at 2.30pm Tickets: £20.00 £18.00 (concs)
Theatre Royal, Windsor
32 Thames St, Windsor SL4 1PS Box of ce: 01753 853888 www.theatreroyalwindsor.co.uk Tuesday 1 - Saturday 5 NovemberTuesday - Saturday at 8.00pm Thursday at 2.30pm Friday at 4.45 pm Saturday at 4.45pm Tickets: £15 - £31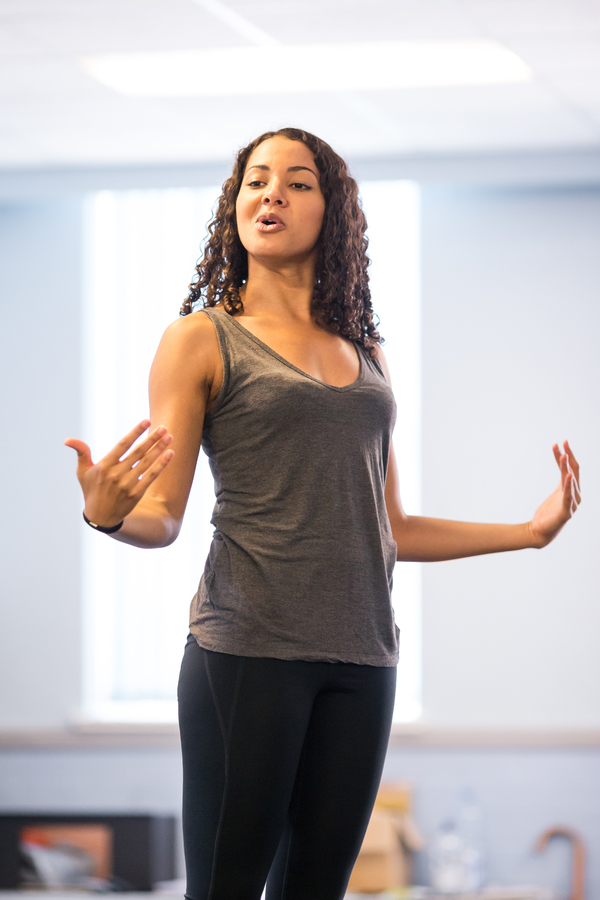 Liberty Buckland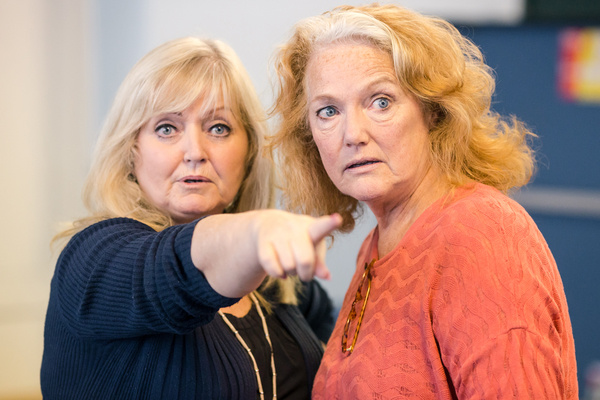 Linda Nolan and Louise Jameson

Louise Jameson

Tricia Deighton and Louise Jameson

James Charlton and Craig Armstrong

The Company

The Company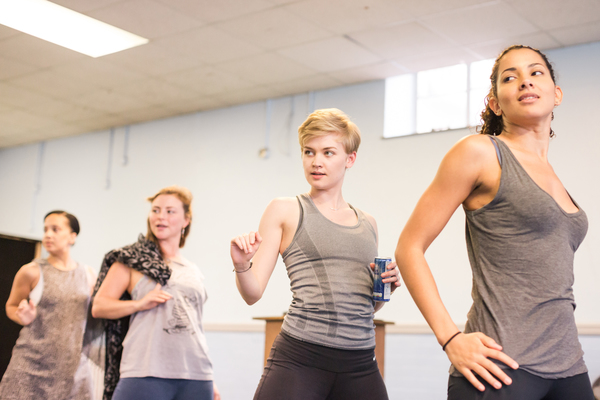 The Company
Featured BroadwayWorld Events
Check out these concerts...

More Hot Stories For You