Photo Flash: 3 LITTLE PIGS TOUR in Rehearsal
From the award-winning writers of the international smash hits Mary Poppins and Honk! comes a "great big little West End show" for audiences of three years and up. The tour opens at Eastbourne's Devonshire Park Theatre on 2 August before heading to Cambridge Arts Theatre and Bristol's Colston Hall.
Stiles & Drewe, put their own musical twist on this fairy tale that successfully entertained the West End last summer.
In this retelling of the classic story, the three little pigs become world-renowned celebrity superstars defying a misunderstood wolf who wants to have them for dinner. Celebrating togetherness, this is an endearing musical filled with catchy songs and jokes for little ones and parents alike, and one that will leave you squealing with glee and howling with laughter.
Stiles & Drewe said today 'We're delighted our 3 little pigs are out on a UK tour! Most children will know the story, so our job has been to reinvent it in a theatrical way, with hummable, memorable songs that will appeal to the whole family. Our 3 little pigs - Bar who loves to exercise, Bee who is "green" to the core, and Q the insatiable bookworm - learn to work together as a team to defeat the Big Bad (but possibly misunderstood) Wolf. We love surprising and bewitching our younger audiences, some of whom will be visiting the theatre for the first time. We take it as a great responsibility to encourage and nurture audiences of the future, so we try to ensure their first experience of a musical is a memorable one."
He can huff and he can puff, but will the Big Bad Wolf get the better of the 3 little superstar piglets? Bring the whole family and find out for yourselves
Running time: 50 minutes
Suitable for ages 3+
Check out photos of the cast in rehearsal below:
Photo Credit: Michael Jean-Marain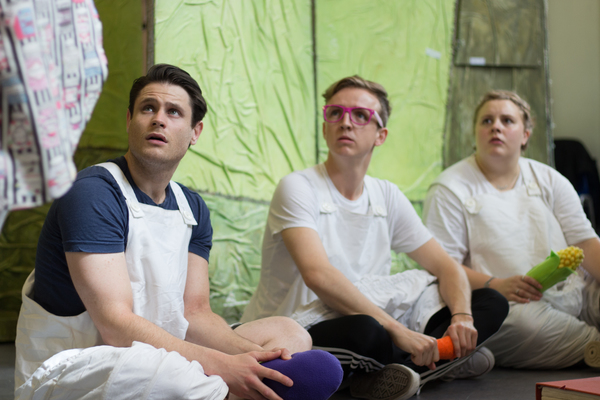 Alex Morgan, Lizzie Bea, & Jordan Lee Davies

Alex Morgan, Anna Stolli, Lizzie Bea, & Jordan Lee Davies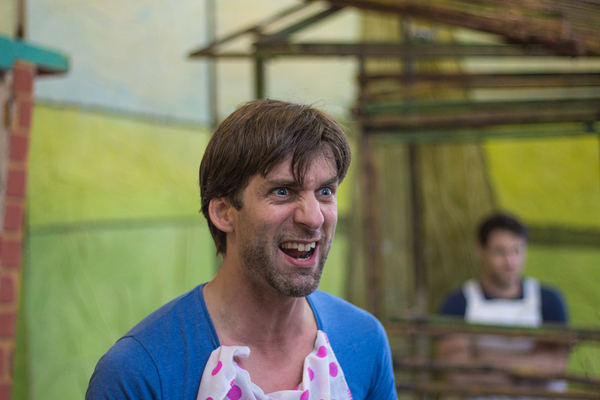 Alex Scott Fairley

Alex Scott Fairley, Alex Morgan & Lizzie Bea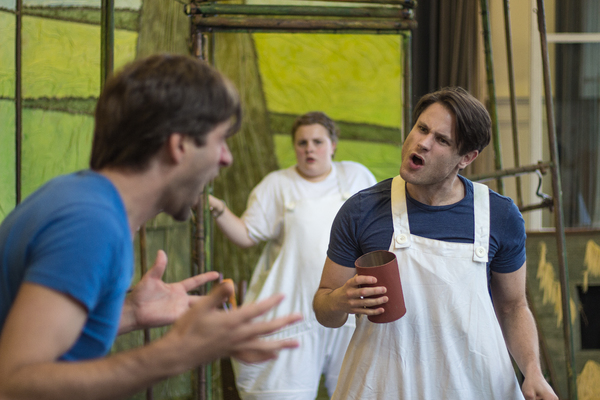 Alex Scott Fairley, Alex Morgan & Lizzie Bea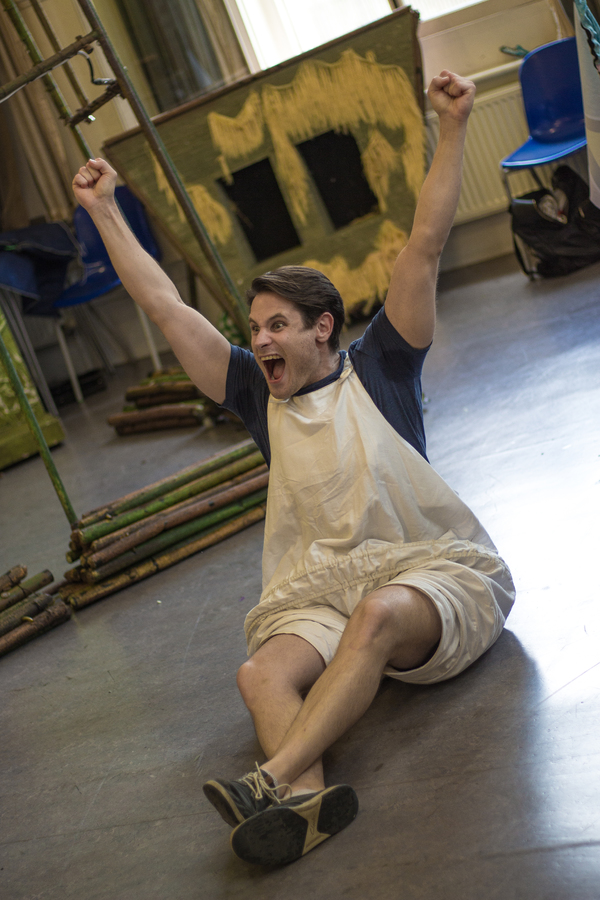 Alex Morgan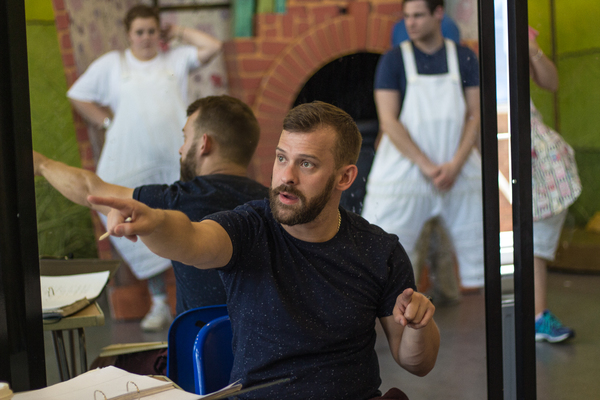 Ewan Jones

Anna Stolli & Alex Scott Fairley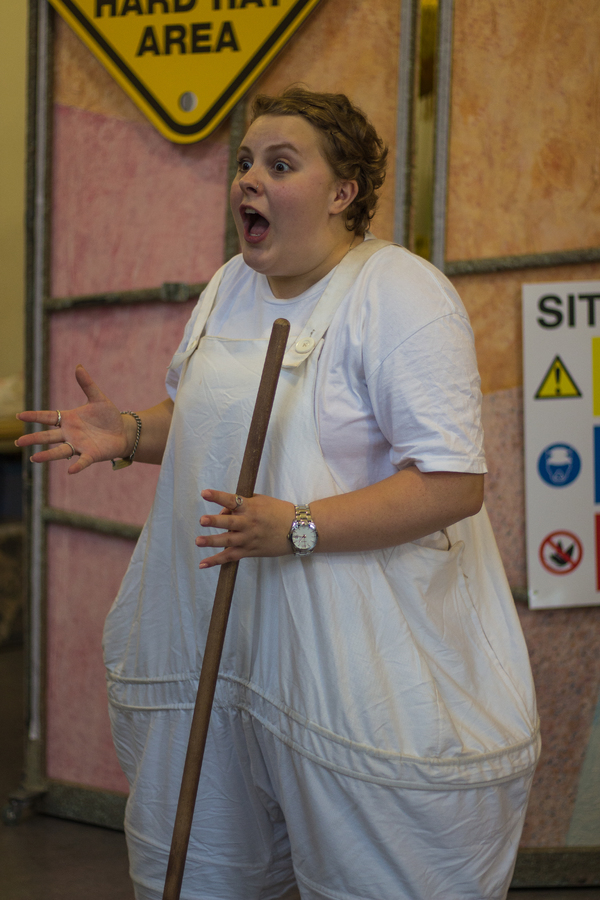 Lizzie Bea
More Hot Stories For You