Ring In The New Year With Air Farce New Year's Eve On CBC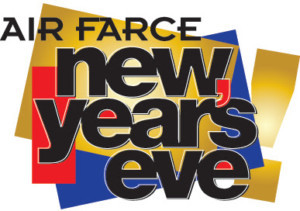 AIR FARCE, one of the most acclaimed homegrown comedy troupes, is turning 45. The Farce will be celebrating this landmark anniversary skewering the biggest news stories, events, people, and pop culture phenomena of the year with its longstanding year-end ritual AIR FARCE NEW YEAR'S EVE, premiering Monday, December 31 at 8 p.m. (8:30 NT) on CBC, with an encore broadcast later the same evening at 12:10 a.m. (12:40 NT).

AIR FARCE NEW YEAR'S EVE is one of the highest-rated entertainment specials in the country. An average audience of 1.8 million Canadians watched AIR FARCE NEW YEAR'S EVE last year on CBC, with a total reach of 3.7 million viewers over the course of the show.*
AIR FARCE NEW YEAR'S EVE looks back at the year that was and takes aim at climate change, the fallout of the #MeToo movement, Brexit, the Trans Mountain Pipeline, the legalization of marijuana and the Queen welcoming a new royal great-grandchild. Black Panther battles America's latest threat - extreme racism - and PM Justin Trudeau is #sorrynotsorry in a special musical tribute set to Maroon 5 chart-topper Girls Like You. Capping off the special is Doctor Von Rikkengord (Don Ferguson) rolling out the F-BOMB. A longstanding tradition, the Farce Bomb is filled with monstrously messy guck and dropped from 50 feet above onto the top five most irritating targets of 2018.

What began as a troupe of five in 1973, with Don Ferguson, Luba Goy, the late Roger Abbott, John Morgan, and Dave Broadfoot, went on to decades of success on radio and television and is now a multi-award-winning, intergenerational cast of seven. AIR FARCE NEW YEAR'S EVE 2018 stars founding troupe members Ferguson and Goy, and familiar faces Jessica Holmes (The Holmes Show, The Itch), Craig Lauzon (Fool Canada, The Ron James Show), Darryl Hinds (The Beaverton, Little Mosque on the Prairie), Chris Wilson (What Would Sal Do?, Meet the Family) and Isabel Kanaan (This Art Works!, Haunted or Hoax).

This year's special guests include: Canadian-American comedian, actor, writer, director, musician and cannabis rights activist Tommy Chong (Cheech and Chong, That '70s Show); actress Lauren Lee Smith (Frankie Drake Mysteries, The Shape of Water); and hockey champion Natalie Spooner, the first woman in hockey history to claim the gold medal at the Olympic Winter Games and the Clarkson Cup in the same year.

AIR FARCE NEW YEAR'S EVE celebrated its 25th year of the television broadcast in 2017. The annual one-hour New Year's Eve special has featured nearly 200 illustrious guests over the years, the very first being former troupe member Dave Broadfoot and Prime Minister Kim Campbell. Guests that followed include: Prime Ministers Justin Trudeau, Paul Martin, Jean Chrétien and Joe Clark; news anchors Peter Mansbridge, Lloyd Robertson and Lisa LaFlamme; TV personalities Don Cherry, Ron MacLean, Mike Holmes and David Suzuki; comedians Brent Butt, Rick Mercer, Colin Mochrie, Russell Peters and Mary Walsh; actors Megan Follows, Graham Greene, Paul Gross, and Sheila McCarthy; musical guests Jann Arden, Measha Brueggergosman, Jim Cuddy, Anne Murray, and Serena Ryder; athletes Kurt Browning, Mike "Pinball" Clemons, Doug Gilmour, Milos Raonic, Elvis Stojko and Jamie Salé; authors Margaret Atwood and David Chilton; filmmaker David Cronenberg; and astronaut Chris Hadfield, to name a few.

AIR FARCE NEW YEAR'S EVE is written by headwriters Kevin Wallis and Wayne Testori, along with Carly Heffernan and Rob Lindsay. Contributing writers are Darryl Hinds, Jessica Holmes, Isabel Kanaan, Chris Wilson, Diana Frances, Rakhee Morzaria, Sam Mullins and Preeti Torul. The special is directed by Rob Lindsay and Wayne Moss.

AIR FARCE NEW YEAR'S EVE is produced by Air Farce Productions in association with CBC. Executive Producer is Don Ferguson. Senior Producer is Lucy Stewart. Producers are Rob Lindsay, Wayne Testori, and Kevin Wallis.