Jim Cuddy News
Sunshine Coast, BC's Ron Kalmakoff Pays Ode & Urgency To The Planet In MOTHER NATURE
by A.A. Cristi - Nov 30, 2021
Whether you believe it or not, climate change is real, global warming is real, and our planet is in crisis. Canadian singer-songwriter Ron Kalmakoff addresses the urgent need for action in the face of this emergency with the release of his new single and video, 'Mother Nature' - available now.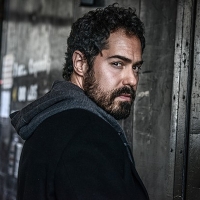 Toronto Folk-Rocker Dany Horovitz Captures The Joyful Sound A Mended Heart Makes With "Moving On"
by A.A. Cristi - Nov 29, 2021
Capturing that golden moment when you realize time truly heals and that the spiritual superglue of making new memories can actually mend a broken heart is Canadian folk-rock artist Dany Horovitz and his joyful and personal debut single, 'Moving On' - available now.
Music From All Over The Globe is Heading to Joe's Pub This Spring & Summer
by Chloe Rabinowitz - Mar 2, 2020
Joe's Pub - a program and venue of The Public Theater - brings the world to New York City this spring and summer. Audiences can skip the hassle and headaches of JFK, LaGuardia, and Newark to visit the Middle East (Tarek Yamani Trio, Divahn, Yemen Blues, and Shai Tsabari and the Middle East Groove Masters), Asia (Mai Khoi, AzN Pop!, and Akiko Yano Trio), Europe (Elina Duni, Pierce Turner, Germán López, Sam Lee, and Daniel Norgren), Africa (Michael Olatuja, AJOYO, and AfrotoniX), India (Amaan & Ayaan Ali Bangash, Aditya Prakash Ensemble, Sunny Jain, and Kiran Ahluwalia), and the Americas (Jim Cuddy and Nation Beat). Joe's Pub asks its audiences to leave their passports behind, settle into seats with some of New York City's best views, and sail the skies with better inflight entertainment and food than they'll find on any commercial airline.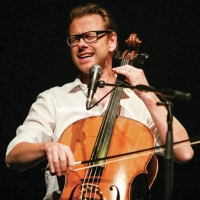 Midland Cultural Centre Presents Top CDN Instrumentalist & Singer-Songwriter Kevin Fox
by A.A. Cristi - Dec 10, 2019
Midland Welcomes Top Canadian Multi-instrumentalist and Singer-songwriter Kevin Fox in Tiffin Bay Folk Club's Intimate Spaces Concert Series
Canadian Songwriter James Gordon Is Returning to the Midland Cultural Centre
by Chloe Rabinowitz - Oct 29, 2019
Riding on the recent release of his latest CD 'The Heritage Hall Sessions' from Spring 2019, James Gordon is better than ever in his 40-year career. He addresses issues of climate change the artistic value gap, and peak oil with sensitivity and wit! More than just a musician, James is an incredible asset to the Canadian entertainment business and will once again blow Midland Cultural Centre's audience away on Thurs Oct. 31 as part of the Tiffin Bay Folk Club's 2019 Fall Intimate Spaces Concert Series, sponsored by Grant Thornton.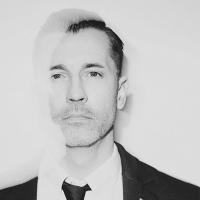 Just Announced: ORCHESTRATED: Royal Wood & Friends With The Toronto Symphony Orchestra
by A.A. Cristi - Oct 1, 2019
Roy Thomson Hall presents Orchestrated: Royal Wood & Friends with the Toronto Symphony Orchestra on December 3, 2019 at Roy Thomson Hall. Featuring guest performances with some of Canada's biggest and brightest acts, Jim Cuddy of Blue Rodeo, Ed Robertson of Barenaked Ladies, Jill Barber, Peter Katz, Good Lovelies and Elise LeGrow. 
Line-Up Announced for 6th Annual Dream Serenade
by Julie Musbach - Sep 27, 2019
Toronto's annual Dream Serenade benefit concert is back for its sixth year supporting and celebrating the Toronto community of children with developmental and or physical disabilities and their caregivers. This year, on Saturday, November 2 at 8pm, the concert will feature sets from Matt Berninger (lead singer of The National), July Talk, Barenaked Ladies, Hayden, Shad, U.S. Girls, Donovan Woods and very special surprise guests. Once again Dream Serenade will take place at Roy Thomson Hall, sister venue to its regular home at Massey Hall while it undergoes an historic revitalization.
Meghan Patrick, Tim Hicks Lead CMAOntario Awards Nominations
by Kaitlin Milligan - Apr 3, 2019
The Country Music Association of Ontario (CMAOntario) is excited to announce the nominees for the 7th Annual CMAOntario Awards. Leading the nominations are seven time CMAOntario Award winner Meghan Patrick, and five time CMAOntario Award winner Tim Hicks, with six nominations each.
Alan Doyle to Host 2019 JUNO Songwriters' Circle
by Kaitlin Milligan - Jan 3, 2019
The Canadian Academy of Recording Arts and Sciences (CARAS) announced today that treasured musician, storyteller and 12-time JUNO Award nominee Alan Doyle will host and perform at the 2019 JUNO Songwriters' Circle. This year's event will take place on Sunday, March 17, 2019 at 12 p.m. ET at London's Centennial Hall and will be broadcast live on CBC Radio One, CBC Music and be available to live stream via CBCMusic.ca/junos.
Ring In The New Year With Air Farce New Year's Eve On CBC
by A.A. Cristi - Dec 13, 2018
AIR FARCE, one of the most acclaimed homegrown comedy troupes, is turning 45. The Farce will be celebrating this landmark anniversary skewering the biggest news stories, events, people, and pop culture phenomena of the year with its longstanding year-end ritual AIR FARCE NEW YEAR'S EVE, premiering Monday, December 31 at 8 p.m. (8:30 NT) on CBC, with an encore broadcast later the same evening at 12:10 a.m. (12:40 NT).