Photo Flash: WE WILL ROCK YOU at the Panasonic
On March 14, WE WILL ROCK YOU, Toronto's most resilient, longest-running, immensely popular, all-Canadian, Dora Award-winning Best Musical production, now extended through June 28 at the Panasonic Theatre, celebrates 2 years on stage!
In celebration, WE WILL ROCK YOU is offering tickets for all performances for only $28, the best entertainment value in town! (Except for Tuesday evenings, which are only $20).WE WILL ROCK YOU, a new musical based on the songs of Queen, now in its umpteenth sensational week at the Panasonic Theatre, moved here after playing 61 weeks at the Canon Theatre.
The all-Canadian cast features Yvan Pedneault as Galileo, Breanne Arrigo as Scaramouche , Alana Bridgewater (Menopause Out Loud!) as the Killer Queen, Camilla Scott (Mamma Mia!, Crazy For You) as Khashoggi, Jack Langedijk (Kiss of The Spiderwoman, A Streetcar Named Desire) as Pop, Sterling Jarvis (Disney's The Lion King) as Duff and Valerie Stanois as Oz.
Dora Award-winner for Best Musical, the Canadian production of WE WILL ROCK YOU has been an audience favourite, receiving standing ovations at each and every performance. Originally scheduled to play seven weeks, the show was quickly extended again and again. WE WILL ROCK YOU played 61 weeks at the Canon Theatre, was seen by more than 700,000 people, generated an estimated economic spin-off to the city of $180 million and provided employment to more than 300 Canadian artists, technicians and theatre support staff.
Set 300 years in the future, in a time when live music is banned on earth, WE WILL ROCK YOU is about rebellious kids, fighting the all-powerful Globalsoft Corporation that controls their lives and feeds them a diet of synthesized pop. Could the young Galileo and Scaramouche be the heroes needed who will help them "break free" of their chains to rediscover themselves and live music?
With Brian May and Roger Taylor as Music Supervisors, WE WILL ROCK YOU is written and directed by Ben Elton (The Young Ones, Blackadder, The Beautiful Game and Popcorn) and features 32 of Queen's greatest hits. Mark Fisher, Production Designer, and Willie Williams, Lighting Designer, have created set designs for Pink Floyd, Janet Jackson, The Rolling Stones and U2. Tim Goodchild is Costume Designer and Arlene Phillips (Starlight Express, Grease and Saturday Night Fever) is Choreographer. Bobby Aitken (The Boyfriend, The Fix, Return to the Forbidden Planet, Grease and Mamma Mia!) is Sound Designer.
Produced by David Mirvish and The Kimsa Group, in association with Queen Theatrical Productions, Phil Mcintyre Entertainment and Tribeca Theatrical Productions, WE WILL ROCK YOU reflects the scale and spectacle that marked Queen's live performances and earned the band its pinnacle position in rock history. WE WILL ROCK YOU, now in its sixth sell-out year in London, has seen productions in Australia, Spain, Russia and South Africa and is presently playing in England, Switzerland, Germany, Japan and Spain. Globally, an audience of more than six million has already seen the show.
WE WILL ROCK YOU
Through June 28, 2009
The Panasonic Theatre - 651 Yonge Street
Performance Schedule:
Tuesday- Saturday 8:00 PM, Saturday and Sunday 2:00 PM, and selected Wednesday Matinees at 2:00 PM
Call TicketKing at: 416-872-1212 or 1-800-461-3333
Online Sales available by visiting, www.mirvish.com.
Group Orders: 416-593-4142 or 1-800-724-6420
PR Photos of Yvan Pedneault by Cylla von Tiedemann
Performance photos of Panasonic cast by Josie Di Luzio and Sue Toth

Yvan Pedneault

Yvan Pedneault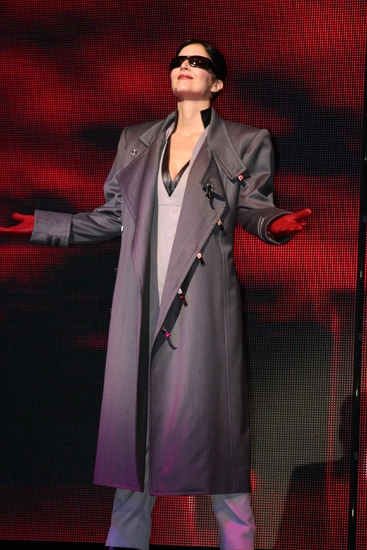 Camilla Scott

Yvan Pedneault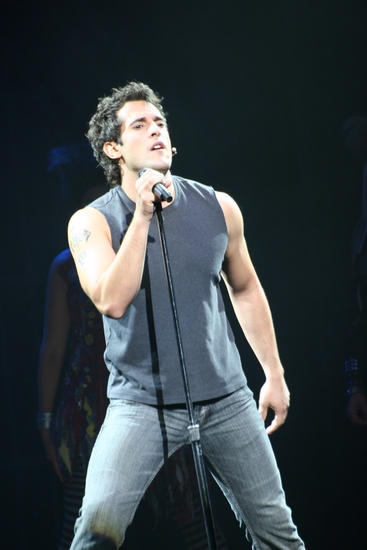 Yvan Pedneault

Yvan Pedneault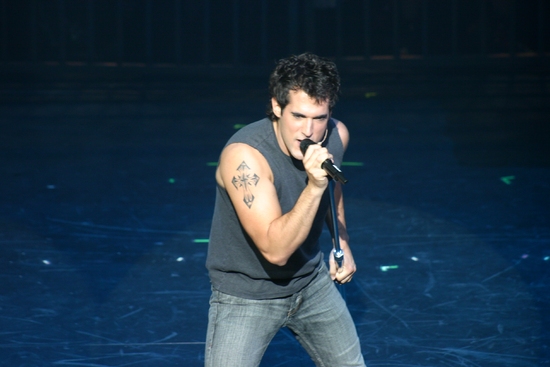 Yvan Pedneault

The Cast of WE WILL ROCK YOU at the Panasonic

The Cast of WE WILL ROCK YOU at the Panasonic

The Cast of WE WILL ROCK YOU at the Panasonic
Related Articles View More Toronto

Stories

Shows
More Hot Stories For You