Click Here for More Articles on OPERA - CANADA
Photo Flash: Rufus Wainwright's HADRIAN at the Canadian Opera Company
On October 13, 2018, the Canadian Opera Company presented the highly anticipated world premiere of Hadrian by composer Rufus Wainwright and librettist Daniel MacIvor. The opera recounts the epic love story of Roman Emperor Hadrian and his young lover, Antinous. Erased by history, their story is reclaimed for the 21st century by its creators in a star-studded production from renowned Canadian director Peter Hinton. Hadrian runs for seven performances through October 27, 2018.
Check out photos of the production below!
The opera explores the life of the aging and ailing Roman emperor, Hadrian, as matters of the heart stubbornly eclipse pressing matters of the state. Hadrian remains steeped in grief, unable to move past the death of charismatic Antinous at the height of their all-consuming relationship. Time and memory bleed into love and loss as Hadrian is given a unique opportunity to discover just how Antinous met his untimely end.
Hadrian features a formidable cast of international talent, including two opera legends making highly anticipated company debuts: American baritone Thomas Hampson in the title role and Finnish soprano Karita Mattila as the former empress Plotina. With a "repertoire of more than 80 roles on the globe's greatest stages, Hampson is one of the living few with Pavarotti-like legend status" (Sydney Morning Herald), while Mattila brings the "rich nuance of her vocal sound" (The Guardian) to her role as Trajan's wife and one of Hadrian's great supporters. Rising Canadian-American tenor Isaiah Bell sings Antinous; his "smooth sound" (The Globe and Mail) breathes life into the lover that forever changed the Roman Empire. Soprano Ambur Braid, is Hadrian's wife Sabina; the COC Ensemble Studio graduate was recently praised by The New York Times for her "gleaming sound." American bass David Leigh brings his "beautiful, youthful tone" (Opera Today) to Turbo, head of Hadrian's military. And legendary Canadian tenor Ben Heppner comes out of opera performance retirement to make a cameo appearance as Dinarchus.
Hadrian marks the second COC production for the powerhouse creative team behind 2017's Louis Riel: celebrated set designer Michael Gianfrancesco, costume designer Gillian Gallow, and lighting designer Bonnie Beecher, led by boundary-pushing Canadian director Peter Hinton. Joining the team for Hadrian is projection designer Laurie-Shawn Borzovoy (the COC's Bluebeard's Castle/Erwartung) and choreographer Denise Clark.
COC Music Director Johannes Debus leads the COC Orchestra through Hadrian's lush and flowing romantic score. The COC Chorus is led by Price Family Chorus Master Sandra Horst.
The world premiere of Hadrian marks the first COC-commissioned opera to premiere on the Four Seasons Centre Stage. The COC's previous commissions are: The Golden Ass(1999), Mario and the Magician (1992), Héloise and Abélard (1973), and The Luck of Ginger Coffey (1967). The company has also commissioned a new work by Ana Sokolovic, scheduled for a future season, and was the world premiere presenter of Louis Riel in 1967 (a work commissioned by the Floyd S. Chalmers Foundation) and Barbara Monk Feldman's Pyramus and Thisbe in 2015.
Hadrian is sung in English and Latin and presented by the COC with English SURTITLES.
Single tickets for Hadrian range from $35 - $250 with Grand Ring seats available at $290 and $350. Tickets are on sale August 27, available online at coc.ca, by calling 416-363-8231, or in person at the Four Seasons Centre for the Performing Arts Box Office (145 Queen St. W.). For more information on specially priced tickets available to young people under the age of 15, standing room, Opera Under 30 presented by TD Bank Group, student groups and rush seating, visit coc.ca.
Photos by Michael Cooper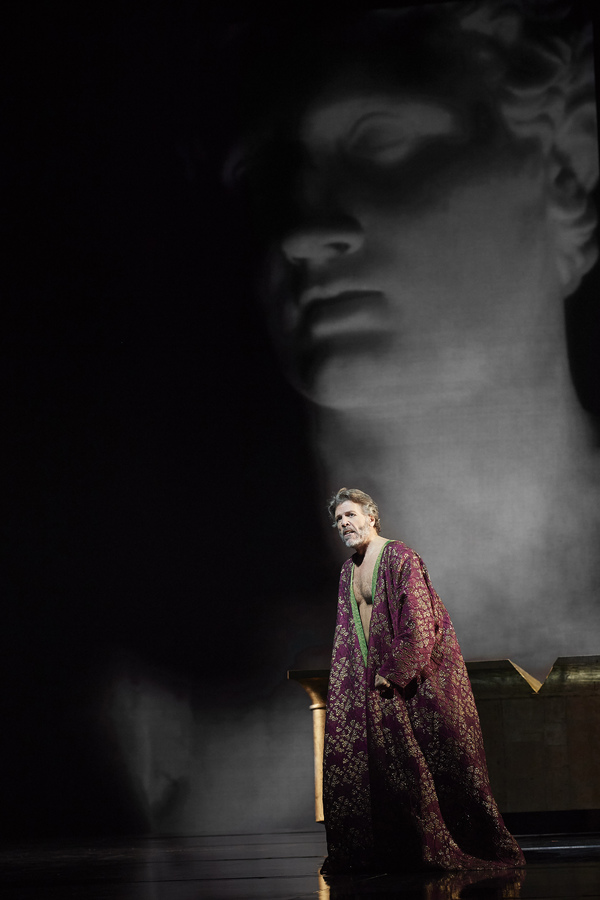 Thomas Hampson as Hadrian in the Canadian Opera Company's world premiere production of Hadrian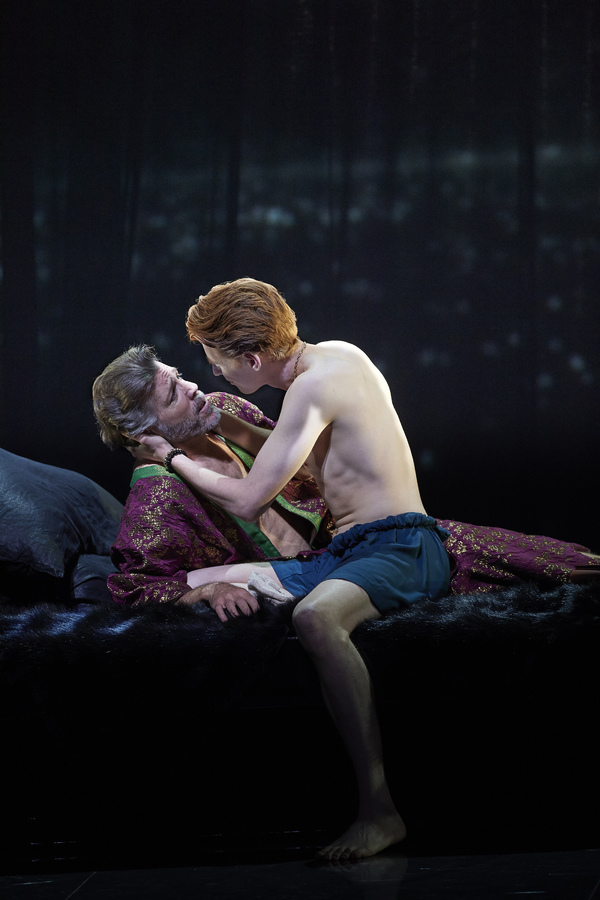 Thomas Hampson as Hadrian and Isaiah Bell as Antinous in the Canadian Opera Company's world premiere production of Hadrian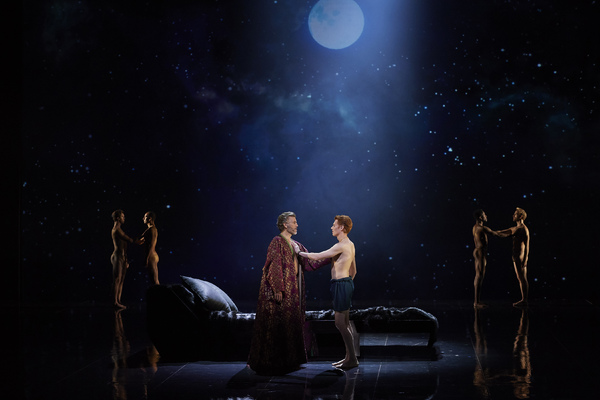 Thomas Hampson as Hadrian and Isaiah Bell as Antinous in the Canadian Opera Company's world premiere production of Hadrian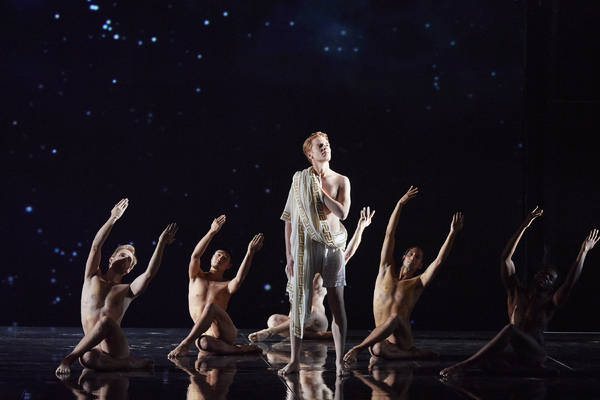 Isaiah Bell as Antinous (centre) in the Canadian Opera Company's world premiere production of Hadrian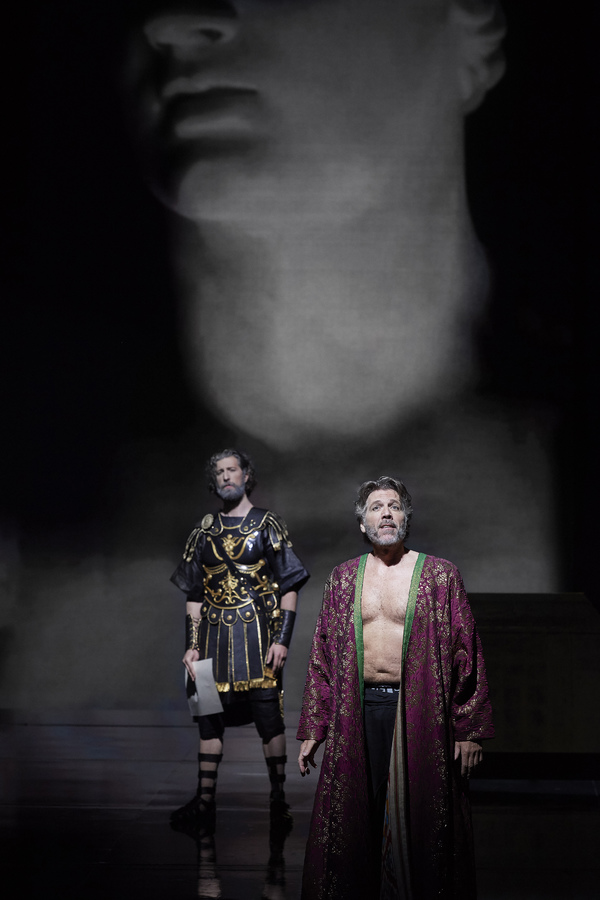 David Leigh as Turbo and Thomas Hampson as Hadrian in the Canadian Opera Company's world premiere production of Hadrian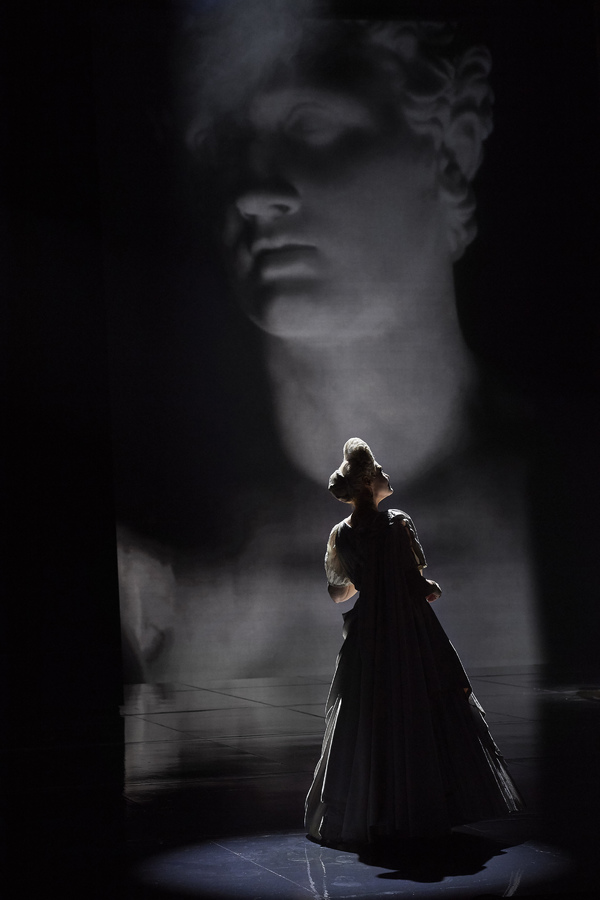 Karita Mattila as Plotina in the Canadian Opera Company's world premiere production of Hadrian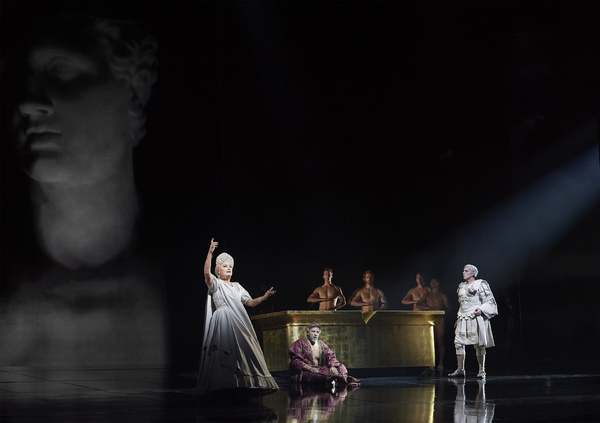 Karita Mattila as Plotina, Thomas Hampson as Hadrian (sitting), and Roger Honeywell as Trajan in the Canadian Opera Company's world premiere production of Hadrian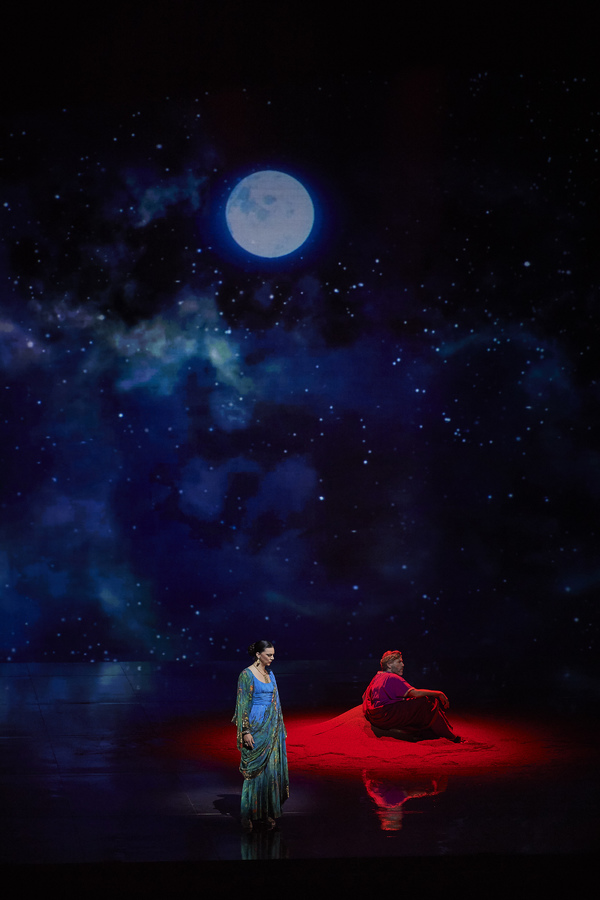 Ambur Braid as Sabina and Thomas Hampson as Hadrian in the Canadian Opera Company's world premiere production of Hadrian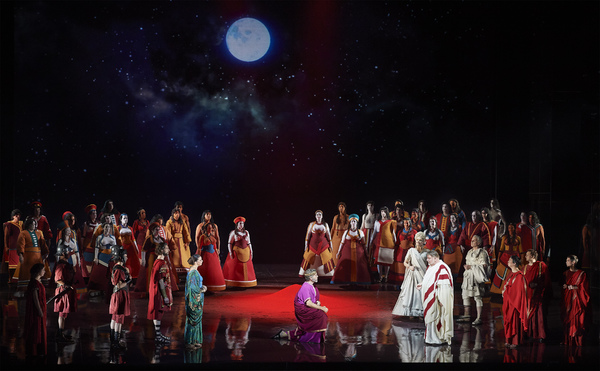 A scene. from the Canadian Opera Company's world premiere production of Hadrian

A scene from the Canadian Opera Company's world premiere production of Hadrian
Related Articles
More Hot Stories For You