Next Stage Theatre Festival Comes to Factory Theatre January 9 - 20th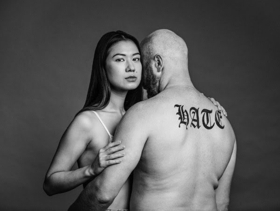 Toronto's premiere winter arts celebration, the Next Stage Theatre Festival, begins this January 2019 with a stellar lineup of unique and innovative theatre. Presented by the Toronto Fringe, twelve carefully curated shows will be presented for the Festival's 12th anniversary, showcasing strong voices and well-written new plays. The festival will take place at the Factory Theatre and a site-specific venue from January 9 to 20, 2019.

"Next Stage is a festival known to the loyal Fringe audience and other local patrons of the arts as a taste-maker for the Toronto indie theatre and performance scene." Lucy Eveleigh, Executive Director of the Toronto Fringe, explains "Because of the intimate nature of this festival, it gives us a chance to curate and present a selection of shows that we know to be of high quality, and that we hope will speak to the importance of the arts in our community, our city, and our lives."

To celebrate its 12th year, Next Stage Theatre Festival presents important well-crafted stories that are personal, diverse, and significant. In Dinner with the Duchess, a new play by Dora and Sterling award-winning playwright Nick Green, a retiring violin virtuoso gives her final interview to a young, up-and-coming music journalist of colour. Cannibal by first-time playwright Thom Nyhuus is a terrifying and fascinating exploration of relationships, centred around a woman whose hit play borrows from her own experience of losing a child. Playwright, director, and Fringe favourite Ali Joy Richardson presents her newest play, A Bear Awake in Winter, exploring bullying and sexual assault in a Dartmouth, Nova Scotia high school band room. The premiere of a new play written and performed by Toronto legends David S. Craig and Richard Greenblatt is the first site-specific show presented as part of Next Stage. Athabasca is a tense thriller set in an office tower in Fort McMurray, where an oil executive and a journalist turned environmental activist are locked in a life-or-death struggle.
Race relations and cultural mis/understanding are themes explored in shows by companies from across the country. Foreign Tongue, a new musical by Toronto-based/former Yugoslavia-bornLola Xenos, shows the "New Canadian" experience from the point of view of a Canadian woman who has a stroke and wakes up with a heavy Russian accent. After the death of their son, an immigrant Chinese couple in Minh Ly's Ga Ting ?? invites their son's Caucasian boyfriend to dinner. In LUCKY we meet Nina, a first generation Filipina-Canadian whose struggle with her parents' expectations results in wildly dangerous consequences. Montreal-based playwright Marie Barlizo drew inspiration for this play from the true crime story of Jennifer Pan.

The audience experience enters the superstitious and mysterious with award-winning magicianNicholas Wallace in his new show Strange & Unusual, which features an illusion that fooled even Vegas magic icons Penn & Teller. Audience participation is encouraged in Lauren & Amanda Do It, a sex talk show hosted by Ottawa performers Lauren Cauchy and Amanda Logan. And Raising Stanley / Life with Tulia, a collaboration between storyteller Kim Kilpatrick, painter Karen Bailey, and director Bronwyn Steinberg, is an accessible theatre experience utilizing storytelling and video with audio description to tell the story of guide dogs, those who use them, and those who raise them. Vancouver-based artist Diana Bang asks her audience to witness the transformation and coming-of-age of a Korean-Canadian woman in her mid 30s in Possessed. And finally, Gene Kelly's life and times are given new life by young dancers and singers in the 2018 Toronto Fringe hit, Anatomy of a Dancer.

Don't miss the one-night-only presentation of Tracey Erin Smith's new solo show, Thin Places, presented as a fundraiser for the Toronto Fringe. Over the last three months, Tracey visited a Level Four maximum security men's prison in California, and was a delegate on a Compassionate Listening trip to Israel and Palestine where she heard the stories of thousands of people on what it means to live, and truly connect, which is examined in her new work. Thin Places will be presented as the closing night production of the Next Stage Festival.

This year, the Toronto Fringe broadened the eligibility criteria so that any artist or company who had been involved in a Canadian Association of Fringe Festivals (CAFF) Fringe show in any capacity were welcome to apply. Because of this change, a record number of applications were received from companies across Toronto and Canada.

The Next Stage Theatre Festival is the curated, boutique festival produced every winter by the Toronto Fringe. The festival is a platform for artists to take groundbreaking work to the next level, and is a gathering place for discerning culture lovers in the city.

Advance tickets and passes available as of November 26, 2018. Next Stage Early Bird savings of 15% off single tickets can be accessed until December 7, 2018. Tickets can be purchased online at www.fringetoronto.com or by phone at 416-966-1062. Tickets are $15 for Mainspace, Studio, and Site-Specific shows (60-90 minutes), and $12 for Antechamber shows (30 minutes).

For the 2019 Next Stage Festival Schedule visit www.fringetoronto.com
Related Articles View More Toronto

Stories

Shows
More Hot Stories For You