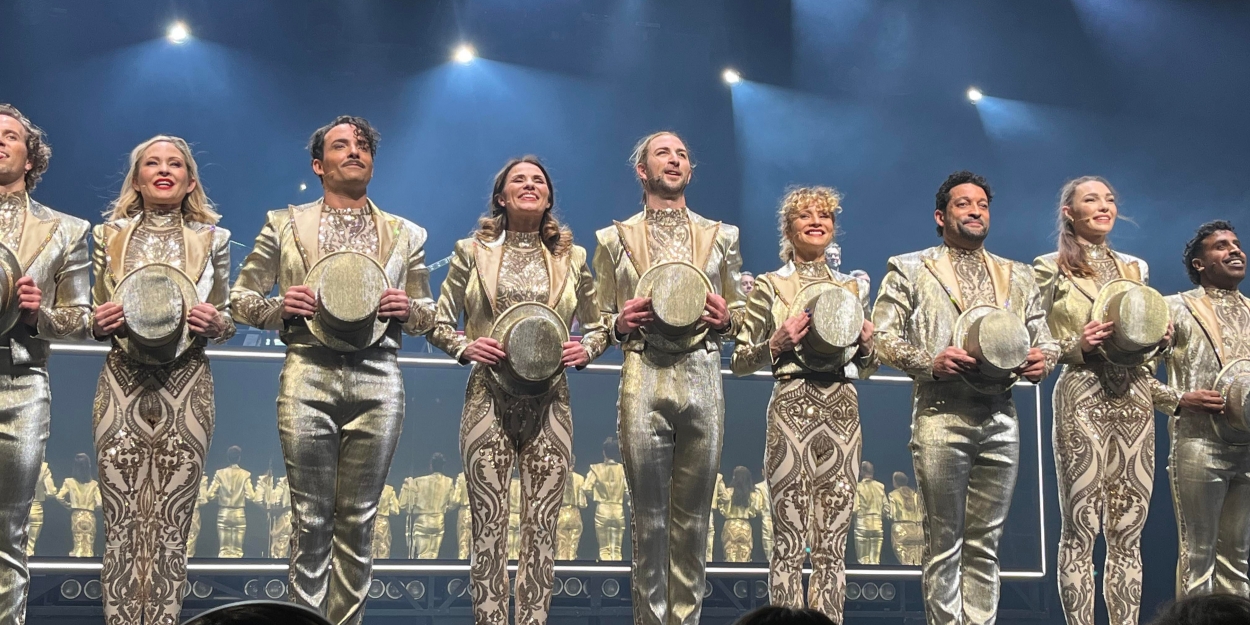 Review: A CHORUS LINE at Stadteatern
This production features brand-new choreography.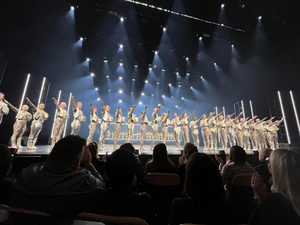 A Chorus Line was staged for the first time in 1975 on Broadway and then received nine Tony Awards, and if you don't know the musical itself, you've must at least heard the song "One" and probably also "What I Did for Love." Although it has won a lot of awards, it is not on my top ten list of musicals. When it came out in 1975, it was something completely new that the audience was "let in" to watch an audition, but now that auditions have become commonplace as auditions for shows like Idol and Talent are broadcast on TV all the time, so to some extent, it has lost its excitement. That's why I probably find it a bit slow in the line-up part where they introduce themselves. They all have interesting backgrounds and touching personalities for sure, but it is a bit too long.
What makes this production at Stadsteatern a very enjoyable musical is that it has ended up in Roine Söderlundh's hands, or should we say feet? Roine Söderlundh is responsible for directing, together with Maria Sid, and for the choreography. Roine has created a brand new incredibly good choreography performed by fantastic dancers and musical artists. It's such a gain for the musical, fresh, modern and sazzy, definitely Broadway and West End class. The question is, can A Chorus Line get better than this?
This is primarily an ensemble musical where all the dancers radiate passion, emotions and talent and all are equally important to the end result, but it is impossible not to mention what a full-fledged musical artist and dancer Hanna Lindblad is. She really shines and excels in her solo number tonight. She is absolutely perfect in the role of Cassie, the star who hasn't had a dance job in a long time and is now struggling to get a job in the ensemble. Something that the director and her ex Zack (Rennie Mirro) are not entirely fond of, for him she is still the star. Zach is not so much on stage, but his presence constantly rests over performance and Rennie makes him both tough, clear and emotional at the same time. Otherwise, everyone impresses a lot, but a little extra I was caught by Lisa Stadell, Sienna Sebek, Ellen Lindblad, Mercedesz Csampai, Kitty Chan, and Albin Lindén.
This really is an ensemble tribute that escalates in the magnificent closing number, where everyone including Rennie Mirro does a brilliant sparkling One. The ten-piece orchestra on stage, Margareta Julle's super-stylish clothes, and every leg kick and hat lift put to perfection. Here is the result of the dancers' talent, broken dreams, and hard work is crystallized, which to the audience only looks flashy and luxurious. Delicious, magical, professional and powerful in the very best Broadway class!
I lift my hat to everyone and Roine Söderlundh is truly a choreographic genius!
A Chorus line runs to the 14th of May.