Photo Flash: First Look at the Cast of STAGES St. Louis' MY ONE AND ONLY
From September 7 through October 7, The Robert G. Reim Theatre in Kirkwood will be roaring with 1920s melodies sure to have you on your feet and dancing out the door with STAGES final production of the 2012 season, My One and Only. Meet the cast in the photos below!From the brilliant team of George and
Ira Gershwin
comes this tap dancing extravaganza. It is love at first sight for famed flying ace Billy Buck Chandler as he falls head over heels for ex-Channel swimmer Edythe Herbert! Putting his dream aside of being the first man to fly solo across the Atlantic Ocean, Billy must first rescue Edythe from the evil clutches of Russian Prince Nikki. Adventure and romance abound as a series of light-hearted musical escapades lead the couple down the bumpy road to true love. Including such show-stopping Gershwin tunes as "'S Wonderful," "Funny Face," and "Strike Up The Band," My One and Only will have you humming and whistling all night long.
David Elder
will return to STAGES in the role of Captain Billy Buck Chandler, at last performing in the musical that as a young child inspired him to become an actor. David has danced and delighted the hearts of America having played roles such as Phil Davis in the National Tour of White Christmas and as Joe Hardy alongside
Jerry Lewis
in Damn Yankees. After starring in 42nd Street on Broadway, he has made his mark in St. Louis receiving three
Kevin Kline
nominations and the Best Leading Actor award for his portrayal of Bobby Child in STAGES Crazy for You. The charming
Tari Kelly
will play the role of Edythe, after just completing her latest role as Millie in The Muny's Thoroughly Modern Millie and finishing a year starring in the Tony Award-winning revival of Anything Goes.
Steve Isom
, a St. Louis favorite, having performed in multiple STAGES shows and last seen as Baloo in this season's The Jungle Book, will play the role of Prince "Nikki." Playing alongside Isom is
Zoe Vonder Haar
having recently played Bagheera in The Jungle Book, and most favorably remembered in her
Kevin Kline
Award-winning role as Dolly in STAGES 2005 production of Hello, Dolly!. STAGES newcomer Dexter Jones will surely bring pizzazz to the role of Mr. Magix in his St. Louis theatre debut after sparkling on Broadway and National Tours of Black and Blue, A Chorus Line, and 42nd Street. Larry Mabrey returns to STAGES as the Reverend J.D. Montgomery remembered as
Mark Twain
in the 2010 STAGES production of Big River. Michael Hamilton's final production of the 2012 STAGES season is a treat for your eyes and ears with the snazzy period costumes of
Brad Musgrove
, foot frenzied choreography by Dana Lewis, Scenic Design by
James Wolk
, Lighting Design by
Matthew McCarthy
, and Music Direction by
Lisa Campbell
Albert. STAGES ST. LOUIS is committed to preserving and advancing the art form of Musical Theatre through excellence in performance and education. The recipient of twenty-eight
Kevin Kline
Awards over the past seven years, including three awards for Outstanding Production of a Musical, STAGES has become the leading company for musical theatre performance and education in the Midwest. For more information or to purchase tickets, visit
www.stagesstlouis.org
. Photo Credit: Peter Wochniak


Lara Turek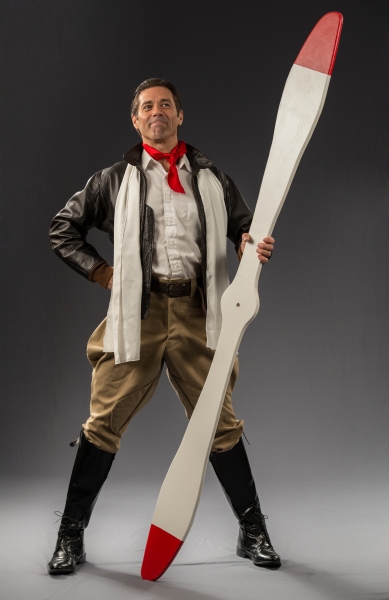 David Elder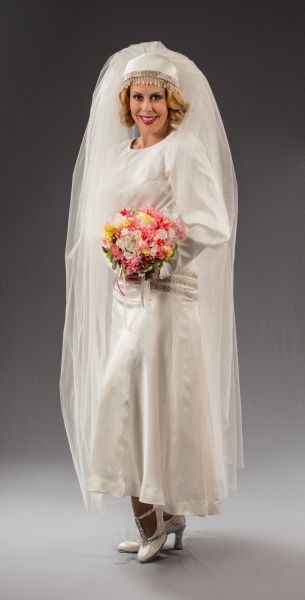 Tari Kelly

David Elder

Lois Enders, Lara Turek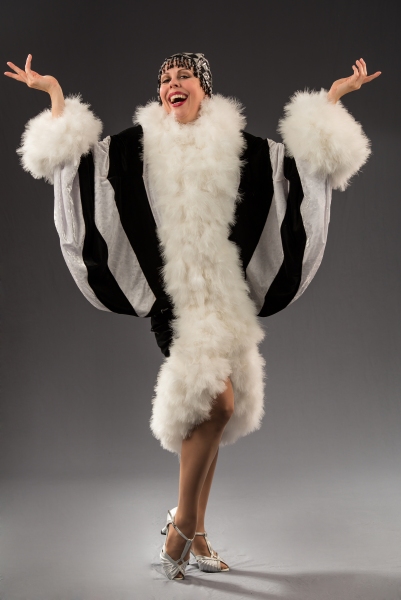 Tari Kelly

Tari Kelly

More Hot Stories For You