Fox Performing Arts Charitable Foundation Selects New Executive Director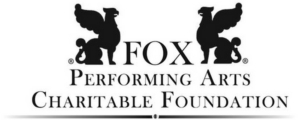 Fox Performing Arts Charitable Foundation is announcing that Judith (Judy) Cullen has been named as the organization's new Executive Director.
Judy recently retired from PepsiCo where she supervised the award-winning teams responsible for Global Control Compliance for the Mid-Missouri locations of Columbia, Sedalia and Springfield, MO. She also served as the corporate representative for the city sponsored non-profit organization Partners in Education.
Returning to the St. Louis area marks a return to Judy's theatrical roots.
Previously, Judy has served as the Executive Director of the Westport Playhouse Studios and stage managed at the original Westport Playhouse, Stages St. Louis, Theatre Project Company, The New Theatre.
Additionally, Judy served as company manager for the MUNY/Student Theatre Project Company. Judy toured the National Company of CATS, The Best Little Whorehouse in Texas, The Fantasticks with Robert Kline, The Odd Couple with George Gobel, Twigs with Cloris Leachman, Passages with Donald O'Conner and Jerry's Girls with JoAnn Worley. She also subbed in as the stage manager on the 1st National Tours of Miss Saigon, Wicked, and The Book of Mormon.
Judy also stage managed the 4th and 5th year of the record setting production of Shear Madness at the John F. Kennedy Center for the Performing Arts in Washington D.C. Ms. Cullen earned a BA in Legal Studies from Dominican University and is a proud 40 year member of Actors' Equity Association.
"I am honored to join the Fox Performing Arts Charitable Foundation in their goal of encouraging young people to discover the joy of live performance. I have long admired the Foundation's founder Mary Strauss's unparalleled support of young performers. Not only do the teens win awards, scholarship money and mentorship; many remain part of our strong, supportive arts community. This year is especially exciting because it marks the 10th Anniversary of the St. Louis Teen Talent Competition. It is completely free to the students in grades 9-12, come join us and be part of the magic, registration opens Sept. 1."
Judy will oversee the major programs of the Fox Performing Arts Charitable Foundation, which include the annual St. Louis Teen Talent Competition, Kids' Night at The Fabulous Fox, Broadway Master Classes, Educational Encores, and the St. Louis High School Musical Theatre Awards, which is a collaboration with The Fabulous Fox and The Muny.
Fox Performing Arts Charitable Foundation is a non-profit 501(c)(3) charitable organization created in 2002 with the mission of fostering, promoting, and encouraging young people in the St. Louis region to discover and participate in the joy and wonder of live performances. The Foundation provides unique opportunities and develops educational performing arts programs focused on young artists. foxpacf.org