UN DÍA COMO HOY: THE SOUND OF MUSIC se estrena en Broadway en 1959
El musical de Rodgers y Hammerstein, conocido en España como SONRISAS Y LÁGRIMAS, levantó el telón hace 61 años.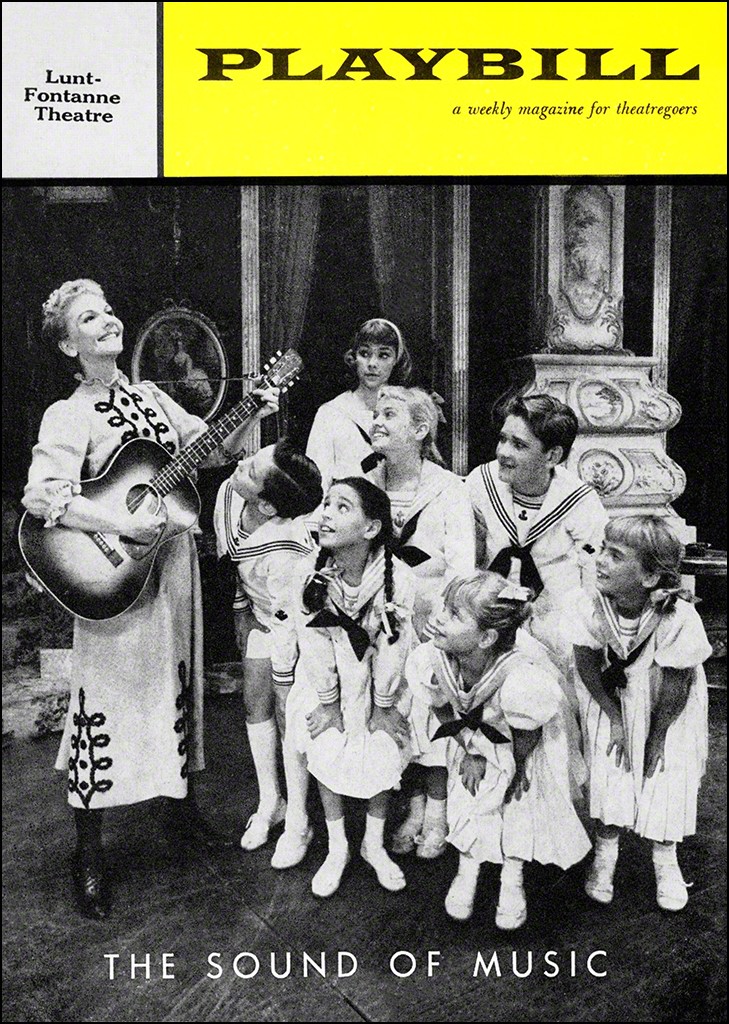 Mucho antes de que Julie Andrews saltase y cantase por Salzburgo y que DO RE MI se hiciera una de las canciones más populares del Teatro Musical a nivel internacional, el musical THE SOUND OF MUSIC levantaba el telón en Broadway como uno de los shows más esperados a finales de los años 50, firmado por los dos autores y productores más afamados de la historia en la comunidad teatral neoyorquina en esa época.
Richard Rodgers y Oscar Hammerstein II ya eran los dueños y señores de Broadway desde que debutaron como equipo creativo en 1943 con OKLAHOMA!, el título con el que revolucionaron la forma de crear musicales, instaurando el musical integrado.
THE SOUND OF MUSIC (conocido en España como SONRISAS Y LÁGRIMAS) está basado en la vida real de María Von Trapp y en la novela que escribió sobre su experiencia con la familia Von Trapp. La protagonista de la producción original, aunque superaba con creces la edad que se supone que tenía la novicia cuando comenzó a trabajar con los niños, fue Mary Martin, que demostró una gran química y dulzura con los pequeños.
El musical que todos amamos y conocemos fue un éxito instantáneo con hits como 'Do Re Mi', 'My Favorite Things' o el tema homónimo que da título al show.
'Edelweiss' fue el último tema que Rodgers y Hammerstein escribieron juntos ya que Oscar falleció al año siguiente a causa de un cáncer de estómago, y siempre se ha considerado la carta de despedida del innovador y talentoso genio que cambió Broadway para siempre.
El film de 1965 batió todos los récords de taquilla en la historia del cine hasta entonces (más que LO QUE EL VIENTO SE LLEVÓ) y obtuvo 5 Premios de la Academia, incluyendo Mejor Película. De hecho, salvó de la bancarrota a la FOX bautizando de manera jocosa el film como 'THE SOUND OF MONEY.'
En España han sido 3 las producciones que se han hecho en español de THE SOUND OF MUSIC. En septiembre de 1968 se pudo ver una producción procedente de Puerto Rico en el Teatro de la Zarzuela de Madrid; en septiembre de 1982, una producción de Juan José Millán con Pilar Barbero como María Rainer (la cover de Paloma San Basilio en EVITA), que se pudo ver en el Teatro Príncipe. Esta se llamó EL SONIDO DE LA MÚSICA; y en diciembre de 2011 se estrenó la producción de SOM Produce de SONRISAS Y LAGRIMAS que estuvo girando por España hasta que en septiembre de 2012 llegó a Madrid.