UN DÍA COMO HOY: Hace 50 años se estrenaba FIDDLER ON THE ROOF en cines
Tras numerosas adaptaciones internacionales y haber sido llevado a la gran pantalla, el musical continúa actualmente de gira por Estados Unidos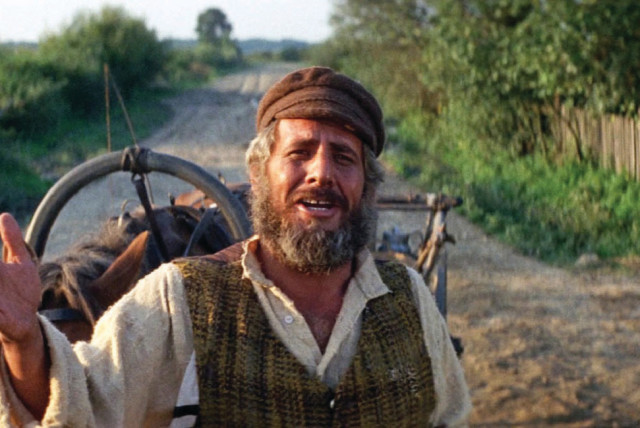 Un día como hoy hace cincuenta años, en 1971, FIDDLER ON THE ROOF se estrenaba en cines. El musical, también conocido como EL VIOLINISTA EN EL TEJADO, narra la historia de un pueblo judío asentado en Rusia a principios del siglo XX.
Tevye, lechero y padre de cinco hijas, es testigo de cómo el mundo que le rodea va cambiando y derrumbándose. Un día llega un joven idealista llamado Perchik que congenia con Tevye. Perchik trata de difundir una idea que hará cambiar las tradiciones y la política del país. Pero a pesar de la pobreza y las circunstancias Tevye empieza a tomar las situaciones malas con sentido del humor, dejando ver su gran bondad y el amor que tiene a los suyos.
La película fue lanzada entre la aclamación crítica y comercial y ganó tres Premios de la Academia, incluyendo mejor banda sonora original para el arreglista-director John Williams. Fue nominada para varios más, incluyendo Mejor película, Mejor actor para Claim Topol como Tevye y Mejor actor de reparto para Leonard Frey, que interpretó al sastre Motel Kamzoil. Topol y Frey habían actuado en producciones teatrales del musical; Topol como Tevye en la producción de Londres y Frey en menor parte como Mendel, el hijo del rabino, en Broadway.a??
El musical está basado en los cuentos del escritor judío nacido en Rusia Sholem Aleijem. La obra ha sido representado varias veces en Broadway, siendo la última en 2016. FIDDLER ON THE ROOF ha cosechado tanto éxito que cuenta con numerosas adaptaciones internacionales y ha sido llevado a la gran pantalla. Además, el espectáculo actualmente continúa de gira por Estados Unidos.