THE PRODUCERS y el renacer de la comedia musical americana
El musical se alzó con 12 Premios Tony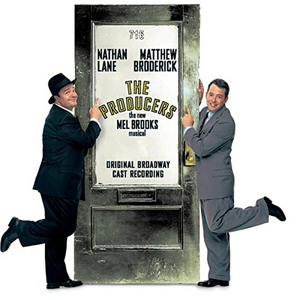 Un día como hoy en 2001 se estrenaba en Broadway THE PRODUCERS, un musical que, además de convertirse en el resurgir de la comedia musical americana, destacó notablemente en los Premios Tony.
La obra batió el récord de Broadway en la entrega de la 55 edición de los Premios Tony, consiguiendo llevarse 12, entre los que destacan Mejor musical, Mejor libreto, Mejor director y Mejor actor principal (Nathan Lane). El musical de Mel Brooks se ha consagrado como uno de los mayores éxitos teatrales de Nueva York en los últimos 25 años.
THE PRODUCERS, basado en la película homónima de 1967, trata de dos empresarios teatrales que planean hacerse ricos produciendo el mayor fracaso de Broadway. El musical se estrenó un 19 de abril de 2001 y bajó el telón en abril de 2007, llegando a más de 2.500 funciones. Se dice que su éxito se debe a que competía contra musicales de poco brillo como JANE EYRE, THE FULL MONTY o A CLASS ACT, pero no es fácil mantenerse seis años en cartel en Broadway.
En 2005 llegó una nueva versión cinematográfica del musical protagonizada por los mismos actores que habían conseguido tanto éxito en Broadway, Nathan Lane y Matthew Broderick. En España, Santiago Segura y José Mota fueron los encargados de doblar a los protagonistas, los mismos que protagonizaron su adaptación teatral.
La obra llegó al Teatro Coliseum de Madrid en septiembre de 2006 y contó con la presencia de su autor. Dulcinea Juárez completó el elenco interpretando a Ulla.