ART ON STAGE: TINA THE MUSICAL
En esta quinta edición de esta sección hablamos de la importancía de la figura de Tina Turner y su llegada a España.
Después de su estreno en el Teatro Coliseum de Madrid este último mes de septiembre la producción de Stage Entertainment TINA: THE Tina Turner MUSICAL llega a ART ON STAGE, un espacio creado por Zebra para recodar la importancia de ciertas producciones gracias al dibujo.
TINA: THE Tina Turner MUSICAL surge de la mente de Katori Hall, Frank Ketelaar y Kees Prins, el libreto repasa la trayectoria de la artista desde sus orígenes humildes en Nutbush, hasta su consagración definitiva como estrella del rock and roll.
Originaria de Tennessee, Hall buscó un acercamiento al personaje desde la honestidad, haciendo énfasis en el contexto social en el que se desarrollan los hechos. También quiso alejarse del arquetipo de musical jukebox y para ello se aseguró de que cada canción cumpliese una función dramática en la historia.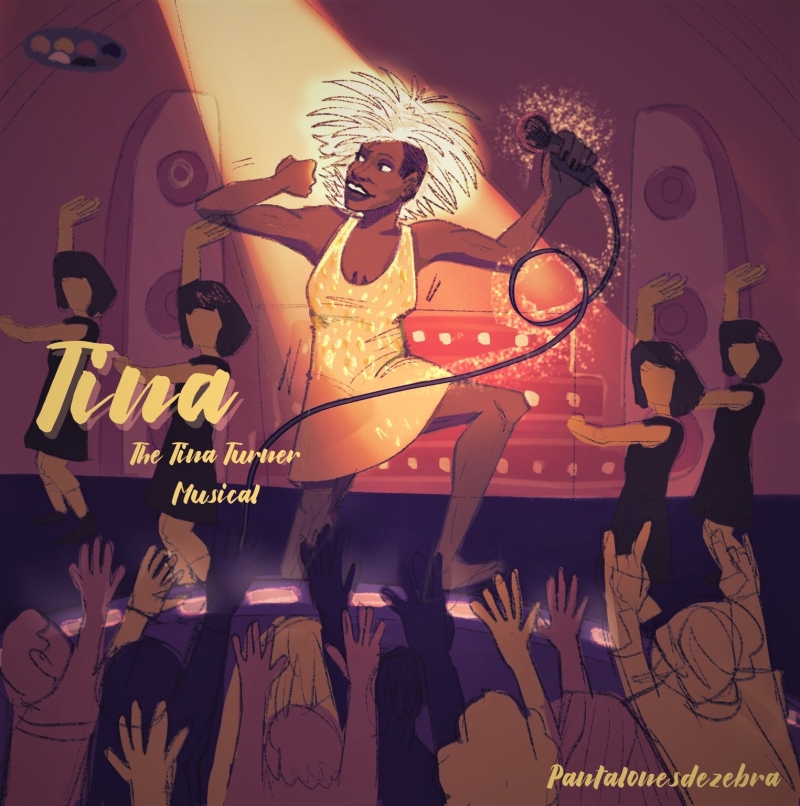 El espectáculo se estrenó en 2018 en el Aldwych Theatre de Londres, dirigido por Phyllida Lloyd, y desde entonces también ha podido verse en Broadway y en diferentes ciudades europeas. Actualmente tiene 2 Premios Tony y 11 nominaciones.
En España, está protagonizado por Kery Sankoh como Tina Turner, Rone Reinoso como Ike Turner, Juno Kotto King como Zelma Bullock, Oriol Anglada como Erwin Bach, Ileana Wilson como Gran Georgeanna, Pedro Martell como Roger Davies, Anna Lagares como Rhonda Graam, Aisha Fay como Alline Bullock, Carlos Báez como Phil Spector y Yefry Xander como Raymond Hill, entre otros.
Puedes comprar tus entradas aquí.a??