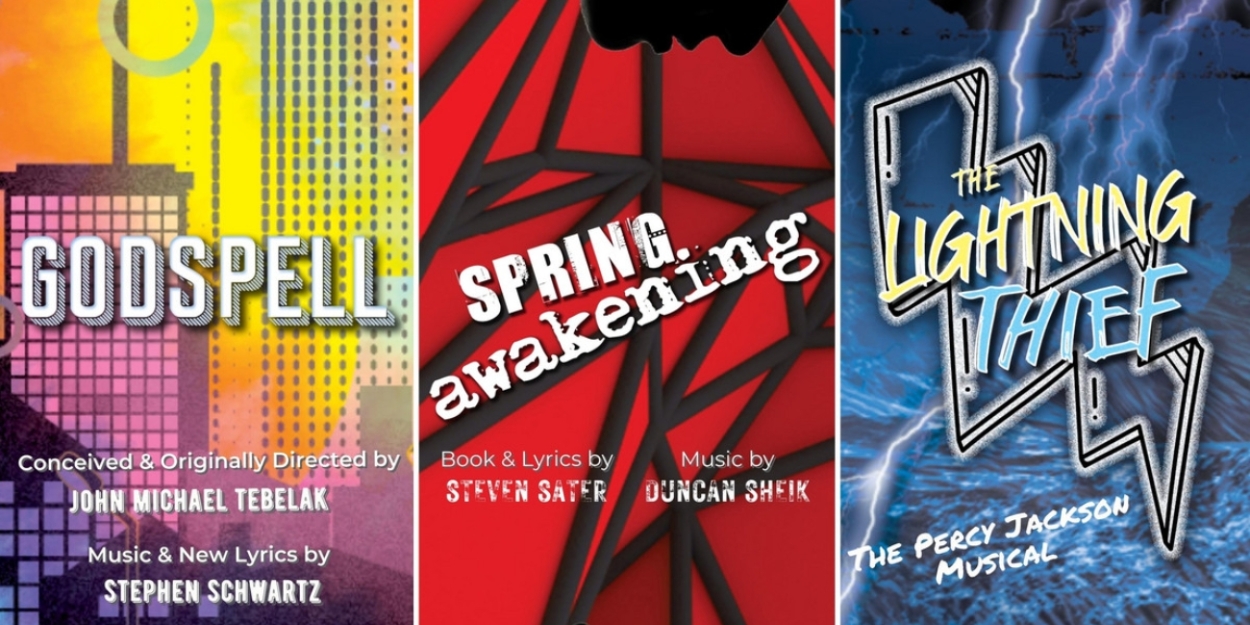 Art 4 Announces 2023 Season Featuring Three Full-Length Productions
The company opens its 6th Season with GODSPELL by four-time Grammy winner, and Golden Globe winner Stephen Schwartz and John-Michael Tebelak.
The word is out! Art 4 has announced their 2023 Season featuring three full-length productions.
The gutsy musical theatre company from South Bend, IN opens its 6th Season with GODSPELL by four-time Grammy winner, and Golden Globe winner Stephen Schwartz and John-Michael Tebelak. With the international hit, "Day by Day," and a parade of beloved music, including "Prepare Ye'," "Learn Your Lessons Well," "All for the Best," "All Good Gifts," "Turn Back, O Man" and "By My Side." GODSPELL is the timeless musical retelling of the Gospel of Matthew, as Jesus and his disciples spread a message of community and understanding to create a beautiful city with hope and light. Rehearsals are underway, with a cast of 12 local professional artists. Performances take place March 17-26.
Art 4 pivots to darker themes for their second 2023 production in SPRING AWAKENING with music by Duncan Sheik and book & lyrics by Steven Sater. SPRING AWAKENING follows a group of late 19th-century German students through teenage self-discovery and coming-of-age anxiety in a powerful celebration of youth and rebellion. In a world where grown-ups hold all the cards, this coming-of-age rock musical tells the story of teenagers discovering the inner and outer chaos of adolescence. The winner of eight Tony Awards, including Best Musical, SPRING AWAKENING explores the journey from puberty to adulthood with a poignancy and passion that is both illuminating and unforgettable.
Art 4 concludes its season with the epic tale of the half-blood son of a Greek god; THE LIGHTNING THIEF: THE PERCY JACKSON MUSICAL. 12-year-old Percy Jackson discovers he is a demigod and may be in danger! With the help of his friends Annabeth and Grover, they embark on a heroic quest to find Zeus' missing lightning bolt and prevent a war between the Greek Gods. But to succeed in his adventure, Percy will have to do more than catch the thief. He must travel to the Underworld and back; solve the riddle of the Oracle, which warns him of betrayal by a friend; and come to terms with a father who abandoned him. Adapted from the best-selling book by Rick Riordan, with music and lyrics by Rob Rokicki, and book by Joe Tracz, THE LIGHTNING THIEF: THE PERCY JACKSON MUSICAL is a hit for the entire family!
Performances for GODSPELL (March 17-26), SPRING AWAKENING (July 28-August 6), and THE LIGHTNING THIEF: THE PERCY JACKSON MUSICAL (November 3-12), all take place at the Leighton Auditorium in downtown South Bend (Leighton Auditorium, 305 South Michigan Street, South Bend, IN 46601).
For ticket information and to learn more about Art 4, visit art4sb.org.
About Art 4:
Art 4 is a professional musical theatre production company integrating four different art mediums - performing, visual, literary, and culinary - to cultivate unique art experiences that engage our community. We believe art should be accessible to everyone and that all artists should be compensated for their contributions. Art 4 is committed to partnering with local artists and businesses to build a stronger and more economically prosperous future for all.
Art 4 actively shapes South Bend's cultural landscape by cultivating innovative artistic experiences and paving pathways to professionalism for emerging artists. We challenge our audience to immerse themselves in contemporary works enriched with universal themes reflective of the human condition. We ignite the soul through expressive storytelling and create authentic conversation as we navigate, together, through our complex world.