This is Our Youth - 2014 - Broadway
Kenneth Lonergan's comedy THIS IS OUR YOUTH is coming to Broadway for the first time, directed by Tony Award winner Anna D. Shapiro and starring Michael Cera, Kieran Culkin, and Tavi Gevinson. THIS IS OUR YOUTH follows three wayward young people as they navigate 1982 New York, recreating their broken homes in both their dysfunctional friendships and their bungled attempts at finding love. THIS IS OUR YOUTH is a living snapshot of the moment when young people first find themselves on the threshold of adulthood-far more sophisticated than their parents realize, and far less effectual than they themselves can possibly imagine.
THIS IS OUR YOUTH reminds us why The New York Times calls Kenneth Lonergan "arguably the most important American playwright of the last 20 years," and why Slate calls him "the most potent dramatic voice of his generation."
Video preview
Photo preview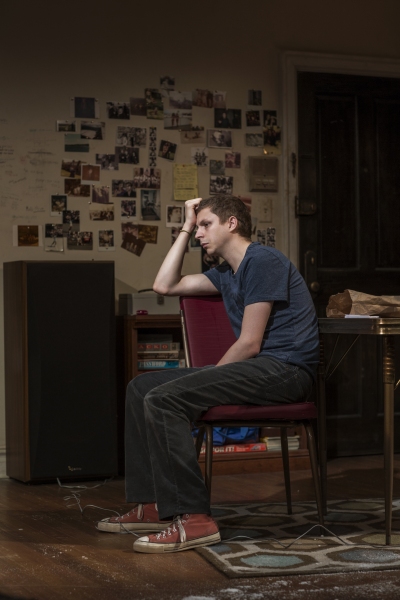 Featured Reviews For This is Our Youth
Michael Cera, Kieran Culkin Debut On Broadway; Off-Broadway 'Booty' Star Is Born - Deadline
The production is the latest transfer by Chicago's Steppenwolf Theater, and as staged by Anna D. Shapiro, it's typical of that celebrated troupe in its physicality combined with thoughtfulness...The play, which launched the careers of both Lonergan and Mark Ruffalo (the original Warren), now feels like a period piece; a shell of amber surrounds it. This may have to do with fine performances that nonetheless fail to connect. Culkin exudes energy but not the menace that makes Warren interesting; Cera raises blankness of expression almost to the level of art and Gevinson is simply out of her league on the Broadway stage.
Michael Cera makes sublime Broadway debut in 'This Is Our Youth' - Washington Post
Under Anna D. Shapiro's superb direction - maybe the best work of her increasingly impressive Broadway career - Cera and his co-stars mine the material for every desired laugh, every interlude of pathos. Culkin's Dennis, a repository of self-regarding bravado whose out-of-control drug-dealing has prompted his rich parents to banish him to an apartment of his own, is no less remarkable: The bullying bile he aims at Cera's cowed Warren is spewed with magnum comic impact. And Gevinson, as self-conscious Jessica Goldman, a girl so contrary she manages to turn Warren's admiration for her into something bitter, makes the acting triumph here a triumvirate. What she and Cera do with a twisting scene, built around Warren's gift to her of a sentimental item, is itself a little treasure.
This is Our Youth Broadway Cast