This is Our Youth - 2014 - Broadway
Kenneth Lonergan's comedy THIS IS OUR YOUTH is coming to Broadway for the first time, directed by Tony Award winner Anna D. Shapiro and starring Michael Cera, Kieran Culkin, and Tavi Gevinson. THIS IS OUR YOUTH follows three wayward young people as they navigate 1982 New York, recreating their broken homes in both their dysfunctional friendships and their bungled attempts at finding love. THIS IS OUR YOUTH is a living snapshot of the moment when young people first find themselves on the threshold of adulthood-far more sophisticated than their parents realize, and far less effectual than they themselves can possibly imagine.
THIS IS OUR YOUTH reminds us why The New York Times calls Kenneth Lonergan "arguably the most important American playwright of the last 20 years," and why Slate calls him "the most potent dramatic voice of his generation."
Video preview
Photo preview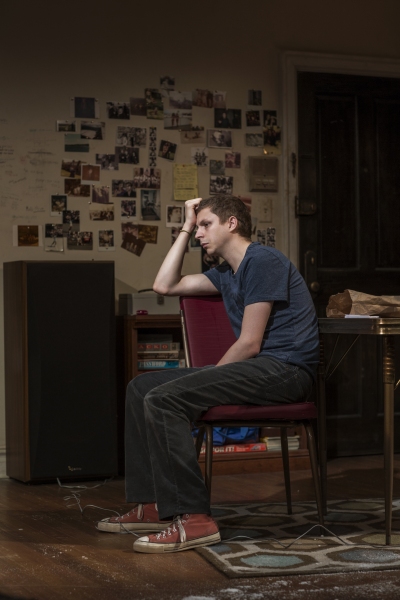 Featured Reviews For This is Our Youth
REVIEW: 'This is Our Youth' at Cort Theatre - Chicago Tribune
In its home base of Chicago, the Steppenwolf Theatre Company's studiolike production of Kenneth Lonergan's closely observed and emotionally potent "This Is Our Youth" was an intimate, immersive affair...On Broadway, though, "This Is Our Youth" is very different proposition...Shapiro's enjoyable production remains a sincerely acted and smart-eyed take...[Dennis is] exceptionally well played by Kieran Culkin, the cast member here who is most at home on a Broadway stage. He drives the production much more explicitly than was the case in Chicago. Cera ("Arrested Development," "Juno") remains his minimalist self, his back stiff and his body constantly residing on the lines of various acute angles. Not all of his work lands as easily on the bigger stage -- to expand Cera is not necessarily to improve him -- but this still is a very smart, funny and painful take on Warren, a tricky character whom Cera turns into an inept but empathetic soul...Gevinson...does not find the technical demands of working in a big Broadway house easy.
'This is Our Youth': Theater Review - Hollywood Reporter
Unfortunately, what must have worked beautifully in the Steppenwolf's far more intimate environs doesn't fully register in the large house, making the play seem smaller than it really is. This is despite the expert direction by Shapiro, who's guided the performers, two of them playing their first stage roles, into vividly memorable turns. The 31-year-old Culkin...is undeniably too old for the role, but he perfectly captures Dennis' youthful braggadocio as well as his carefully hidden insecurities...Cera...Playing not too far from his familiar dorky screen persona, he makes an impressive stage debut, fully mining the pathos and humor of the fumbling Warren and easily scoring the evening's biggest laughs. The 18-year-old, waif-like Gevinson has no such problem in terms of age...But the awkwardness she displays onstage, whether intentional or not, works beautifully for the role of a young woman struggling with a transition into adulthood, and her off-kilter line readings are consistently engaging.
This is Our Youth Broadway Cast