The Terms of My Surrender - 2017 - Broadway Tickets, News, Info & More
In a time like no other in American history, and with a sense of urgency like never-before, Michael Moore comes to Broadway for the first time in an exhilarating, subversive one-man show guaranteed to take audiences on a ride through the United States of Insanity, explaining once and for all how the f*** we got here, and where best to dine before crossing with the Von Trapp family over the Canadian border.
Performed live each night just blocks from Trump Tower, The Terms of My Surrender will, like Moore's films, feature the wry, satirical humor of one of America's iconic political observers and all-around-shit-disturbers, a fearless Midwesterner not interested in taking any prisoners. Audiences are in for one surprise after another.
Video preview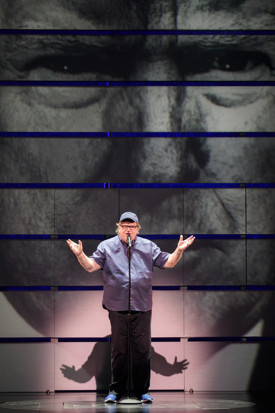 Photo preview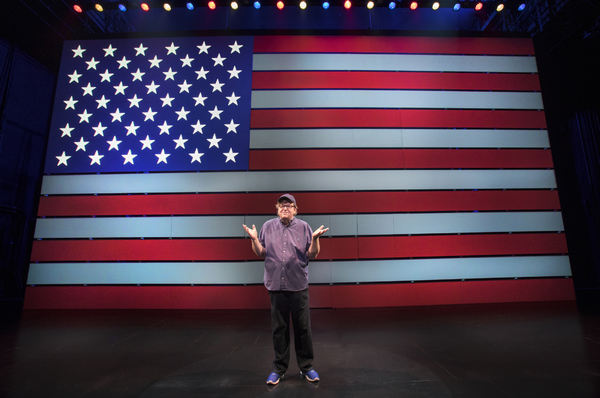 Schedule
Running Time:
Two hours and 15 minutes, with no intermission
Featured Reviews For The Terms of My Surrender
Michael Moore should leave Broadway to the pros - Washington Post
Offering up as a model his history as a provocateur, Moore implores us to get off our duffs and drive Trump nuts. "We have to be a swarm of bees around his head," he declares at one point. Besides showing us an app, 5calls.org, that can automatically dial your representatives in Congress for you, "The Terms of My Surrender" doesn't have much of a game plan. That goes as much for its theatrical goals as its political ones.
Michael Moore: The Terms of My Surrender review on Broadway – 'indulgent and meandering' - The Stage
Moore takes us on an indulgent and meandering tour around some of his achievements, whether it was standing for the management board of his high school after he graduated as a teenager or protesting against President Reagan's appearance at a Nazi cemetery in Bitburg, Germany. Not all of this is very theatrical. Moore and his director Michael Mayer, however, keep it entertaining by introducing various set pieces, such as a quiz between two members of the audience that pits the most intelligent American against the dumbest Canadian Moore can find.
The Terms of My Surrender Broadway Cast