Mike Birbiglia's The New One - Broadway
Mike Birbiglia's The New One comes to Broadway!
Mike Birbiglia has a new one. It's called The New One. He's made you laugh in Sleepwalk with Me (it was a play presented by Nathan Lane, then a movie, THEN a book), My Girlfriend's Boyfriend and Thank God for Jokes. (He was also really funny in that one season of Orange Is the New Black. And in Billions. And Broad City.) Now he's on Broadway telling a new story in a new way with the same heart and humor we've come to expect. Lin-Manuel Miranda called The New One "as perfect a night as you're gonna get." Do not miss The New One. Some people say it's his best one. (It was John Mulaney. Also, Vogue.)
On Broadway for 12 weeks (99 performances!) only.
Video preview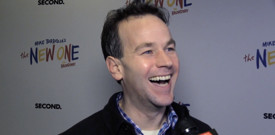 Photo preview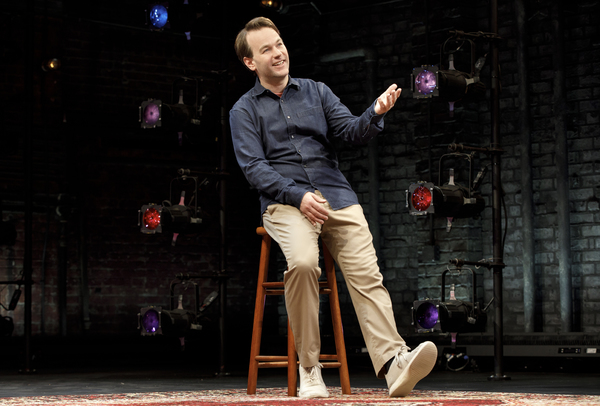 Schedule
Running Time: One hour and 25 minutes
Featured Reviews For Mike Birbiglia's The New One
Broadway Review: Mike Birbiglia's 'The New One' - Variety
With material this personal, it's hard not to wonder what it must be like for standups to make their way through life knowing that every moment is potential fodder for material. How do they react and cope in the now, while storing up future impressions and maintaining aesthetic distance? This Pirandellian balancing act, known to all creative types but especially tricky for the comic, might well be the subject of another incisive play. Take it away, Mike.
Theater Review: 'The New One' - NY1
But the biggest surprise is Birbiglia's ability to fill the stage with little more than the wit and wisdom of someone who understands that humor is the bitterest truth refusing to take itself seriously.
Mike Birbiglia's The New One Broadway Cast