Macbeth - 2022 - Broadway Tickets, News, Info & More
A tale of malice, matrimony and murder, MACBETH tells the story of one couple's obsession with power—and their guilt after doing the unthinkable. For 15 weeks only, this thrilling new production will capture the passion and ferocity of Shakespeare's most haunting text like never before.
Video preview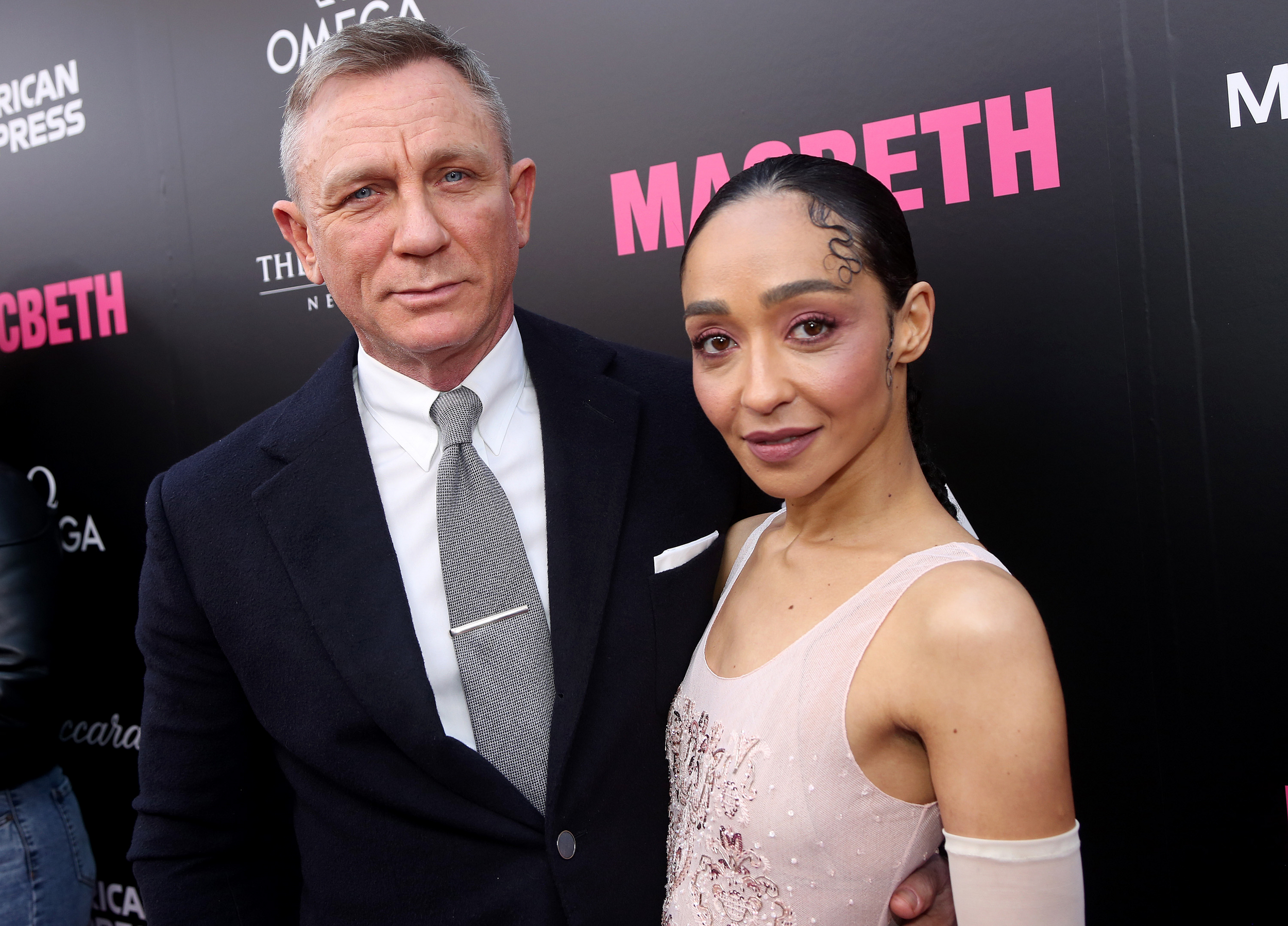 Featured Reviews For Macbeth
MACBETH: LOUD SOUND, INTERMITTENT FURY, SIGNIFYING NOTHING - New York Stage Review
Daniel Craig and Ruth Negga assumed the roles of, respectively, the title figure and Lady Macbeth. Intermittently, they appeared to be trying out some of the more tense emotions they would display in a finished production-Negga more so than Craig. Twelve actors completed the ensemble, several of them emoting somewhat-Paul Lazar as Duncan and the Porter, Grantham Coleman as MacDuff, Amber Gray as Banquo (addressed with the use of she-her-hers pronouns). The rest delivered Shakespeare's dialog as if still learning their assigned lines. Some seemed amused to be mouthing Shakespeare's words. More than one of the male performers spoke Shakespeare's grave iambic pentameters with their hands in their trouser pockets.
Macbeth - Time Out New York
Broadway's 2021-22 comeback season goes out with a shrug in Sam Gold's production of Macbeth, the kind of passive-aggressive theater party that invites two big stars to attend-Daniel Craig and Ruth Negga as the regicidal title couple-and then makes a point of ignoring them. Short, eloquent, violent and packed with sensational business (murder! witches! madness! ghosts! a decapitated head!), Macbeth is usually one of Shakespeare's most exciting plays. Not so here: Deliberately murky, this anemic modern-dress production creeps at a petty pace from scene to scene, to the last syllable of the tragedy's verse and beyond into a wistful folk-song coda.
Buy at the Theatre Shop
T-Shirts, Mugs, Phone Cases & More