Macbeth on Stage Videos - Broadway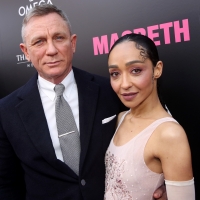 by BroadwayWorld TV - May 2, 2022
Just last week, Tony Award winner Sam Gold's Macbeth officially arrived on Broadway, starring Daniel Craig in his return to Broadway as Macbeth and Ruth Negga's Broadway debut as Lady Macbeth. 
by Michael Major - Feb 17, 2022
Daniel Craig sat down on the Late Show with Stephen Colbert last night to discuss returning to Broadway in the upcoming revival of William Shakespeare's Macbeth. Craig also discussed playing Macbeth in drama school, the production's recently announced initiative to give tickets to New York City students, and more.