Junk - 2017 - Broadway Tickets, News, Info & More
Ayad Akhtar returns to Lincoln Center Theater with his new play, JUNK. Set in the high-flying, risk-seeking, teetering financial world of the 1980s and inspired by the real junk bond kings of the day, this riveting story shows us from the inside how money became the only thing that mattered.
Financier Robert Merkin will stop at nothing to take over an iconic American manufacturing company, changing the rules as he goes. With his brilliance matched only by his swagger, Merkin sets in motion nothing less than a financial civil war, pitting magnates against workers, lawyers against journalists, and every one against themselves.
Steven Pasquale (The Bridges of Madison County and TV's "Rescue Me") leads an impeccable cast, directed by Tony winner Doug Hughes (Doubt), in this no-holds-barred portrait of the dark side of the American Dream.
Video preview
Photo preview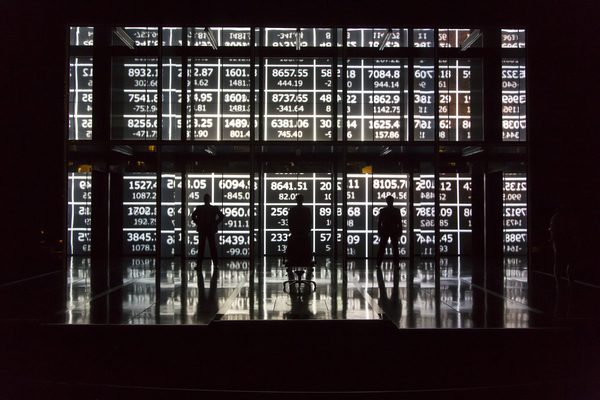 Featured Reviews For Junk
Sold! Ayad Akhtar's 'Junk' on Broadway hits fast and hard - Chicago Tribune
Paradoxically, "Junk" actually represents something of a power grab by Akhtar, the ambitious young author of "Disgraced" and other taut, oft-domestic, one-act dramas, for a more robust and defining place in the discourse of the American theater. Especially as produced here, "Junk" is an epic, strutting, restless, sexually charged, slam-bang-wham piece of work, something akin to the huge socio-political dramas by the likes of David Hare, produced for years at the National Theatre in London but far less common on this, less reflective side of the Atlantic. There's a gaping hole, and Akhtar jumps in feet first with his fish-eye lens. Wall Street peddlers will sense there's a kindred spirit building this house of cards, even as Akhtar takes them down.
Ayad Akhtar's 'Junk' entertains, but big-money drama's predictable - Newsday
Doug Hughes' staging moves briskly on a minimalist set by John Lee Beatty, where we go from boardroom to bedroom meeting some of the collateral damage: Merkin's wife, Amy (Miriam Silverman), a financial whiz herself; the hapless investor Murray Lefkowitz (Ethan Phillips), who wants to back out but instead throws in another few million; and Thomas Everson Jr. (Rick Holmes), the CEO of the steel company Merkin's trying to take over. There's an underlying suggestion of religious bigotry, as Everson rails about a character named Israel or any of "his people" having a stake in the family company.