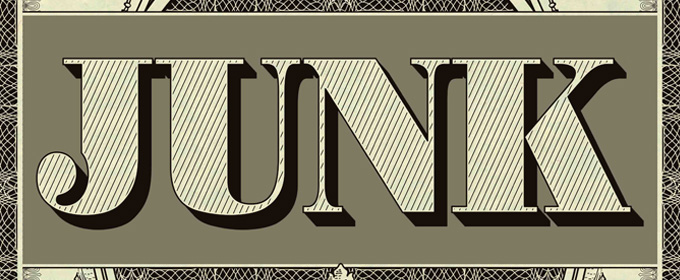 Click Here for More Articles on JUNK
BWW Review: Steven Pasquale Deals To Deceive in Ayad Akhtar's Wall Street Drama, JUNK
To the average working stiffs among us, money is a tangible thing. We can count it by the number of dead presidents in our wallets and the reasonably manageable digits in our modest portfolios.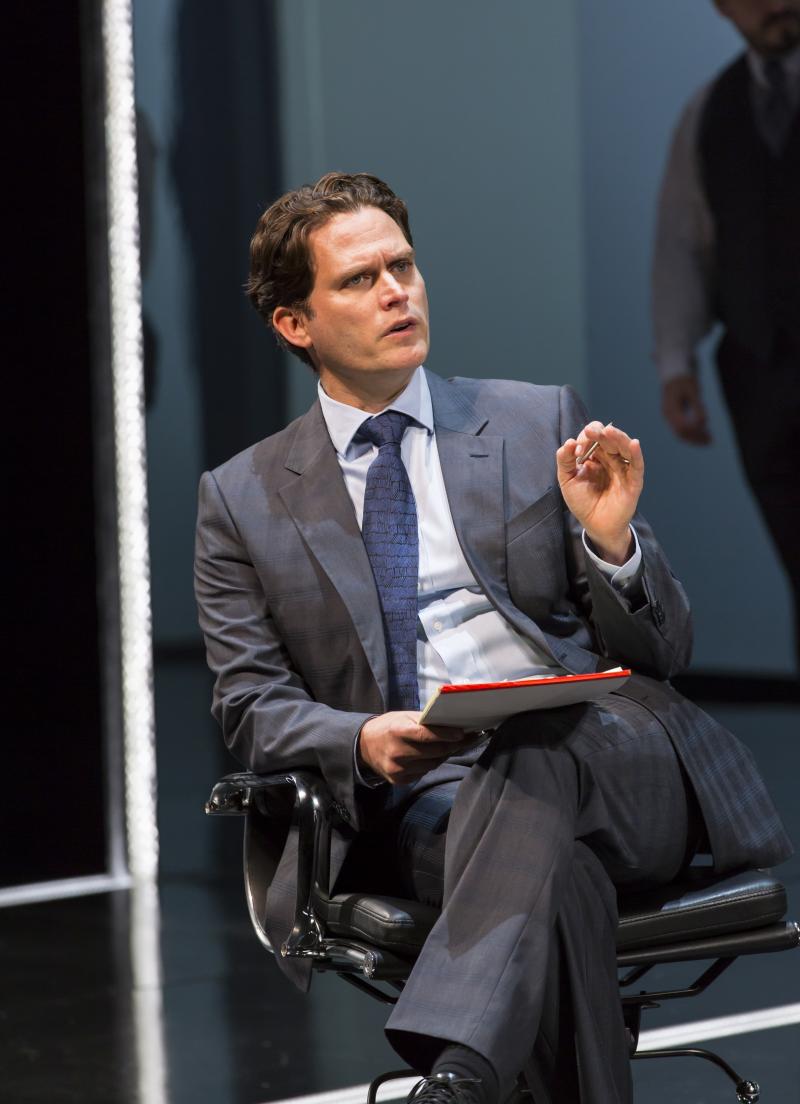 But to the financially elite, figures ranging in billions on top of billions become so impossible to represent as legal tender that they're said to take on an abstract, nearly fictional quality.
And if the possession of wealth can be thought of in abstract terms, then why not the possession of debt? That's what Robert Merkin, the chief player in Pulitzer-winner Ayad Akhtar's darkly comic cutthroat financial drama Junk is banking on.
It's the middle of the Wall Street free-for-all known as the 1980s, and Merkin - all resemblances to convicted investment banker Michael Milken are most likely intentional - deals in high risk, high interest bonds; nicknamed Junk bonds for their infrequent payoff. At least, when you're playing honestly.
And if Merkin isn't exactly honest, Steven Pasquale's excellent portrayal makes it clear that he nevertheless honestly sees himself as heroically using the system put in place by the privileged in order to grab at his fair share. Square-jawed, aggressive and confident, there's still a scrappiness about him as the audiences becomes privy to a behind the scenes view as he bends the rules to achieve his latest hostile takeover via insider trading, manipulating stock prices and, of course, trading Junk bonds.
Akhtar sees to it that he's unlikely to be viewed as a sympathetic anti-hero; just a fascinating product of his time, surrounded by equally ruthless players of varying skills and nerves.
His victim for the play's two acts is Thomas Everson, Jr. (Rick Holmes), CEO of the failing Pennsylvania steel company that was founded by his grandfather and flourished under his father. Though certainly with his unappealing side, Everson proves himself sincere when he expresses concern for the workers whose livelihoods depend on his ability to protect his family jewel.
And just when audiences are about to hate Merkin for his plans to take jobs away from Americans, the playwright gives him a flowery speech about the need to be world citizens who care for the struggles of foreign workers as well.
Like a Shakespearean history play set during wartime, Junk is loaded with peripheral characters who propel the story forward. Matthew Saldivar is especially effective as Merkin's steely colleague who knows how to get his way. Joey Slotnick also scores as the powerful investor whose disheveled appearance and demeaner contrast with his reputation as The Prince of Darkness.
Theresa Avia Lim supplies narration as a journalist with ambitions to write a best-seller about Wall Street's underbelly. She accepts the lecherous advances of an older financier (Michael Siberry, whose bluster is a bit too broad) in order to pick up contacts. Akhtar gives her a clever monologue where she describes the mental process she uses to achieve an orgasm as he cluelessly gives his best effort.
Director Doug Hughes provides a slick, sharp-edged production played out on a set by John Lee Beatty that makes the characters look like figures on an Excel spreadsheet. Not a bad visual for a community that sees people as potential earnings.