Hello, Dolly! - 2017 - Broadway
Back where they belong. Bette Midler. Hello, Dolly!
Michael Stewart's (book) and Jerry Herman's (music and lyrics) masterpiece, Hello, Dolly!, returns to Broadway starring none other than Bette Midler. Directed by four-time Tony Award winner Jerry Zaks, Hello, Dolly! is playing Broadway's legendary Shubert Theatre.
This production, the first new production of Hello, Dolly! to appear on Broadway since it opened more than fifty years ago, will pay tribute to the original work of legendary director/choreographer Gower Champion, which has been hailed both then and now as one of the greatest stagings in musical theater history.
Video preview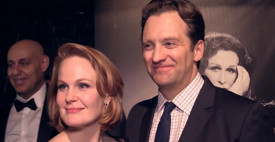 Photo preview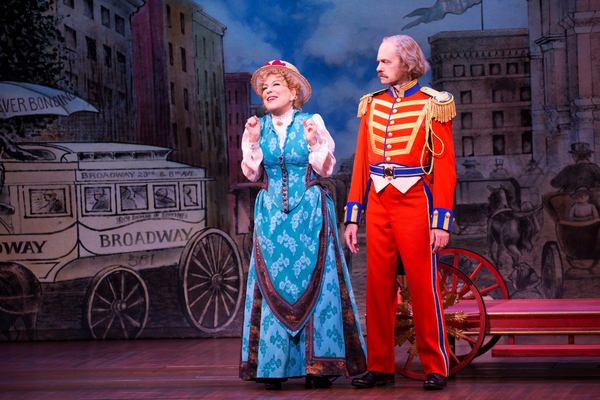 Schedule
Running Time: Two hours and 35 minutes, with one intermission
Featured Reviews For Hello, Dolly!
Theater Review: 'Hello, Dolly!' - NY1
It's perhaps a measure of my great admiration for this superlative production that I didn't even get to Jerry Herman's iconic score. The 23-piece orchestra plays it to perfection. And with the Divine Miss M to sing it, we've got a match made in heaven!
'Hello Dolly!' review: Singing Bette Midler's praises in a happy show - Newsday
If there were such a thing as a happiness meter at the Shubert Theatre these days, where, oh, where would that be placed? The obvious position is in the audience, where fans of "Hello, Dolly!" and fans of Bette Midler - which may well add up to just about everyone - have come together in a palpable bonding festival of hot-ticket excitement, contentment and raucous joy. And yet, it is the happiness exuded by Midler that makes this first-rate revival of Jerry Herman's 1964 chestnut so delightful and, yes, so deeply touching.
Hello, Dolly! Broadway Cast