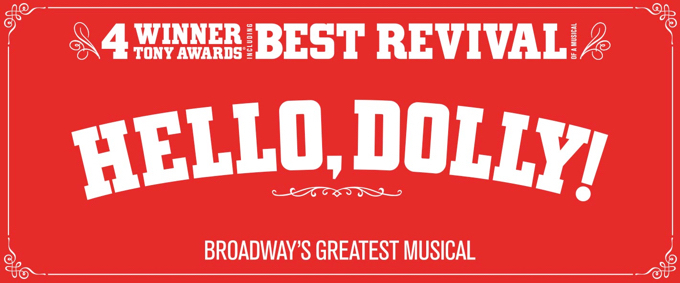 Click Here for More Articles on HELLO, DOLLY!
Donna Murphy Gets Ready to Say 'So Long Dearie' to Dolly- Five Things You Need to Know!
From Anna to Ruth, Fosca to Lotte, Donna Murphy's stage resume is a long one. Now it includes a character that has been taken on by such legendary actresses as Carol Channing, Barbra Streisand, and more recently, Bette Midler and Bernadette Peters.
Every Sunday at the Shubert Theatre, the company of the Tony-winning revival of Hello, Dolly! is led by this incomparable Broadway powerhouse, and only a few performances remain before the show closes for good. What do you need to know before she says 'so long dearie' to Dolly Gallagher Levi for good?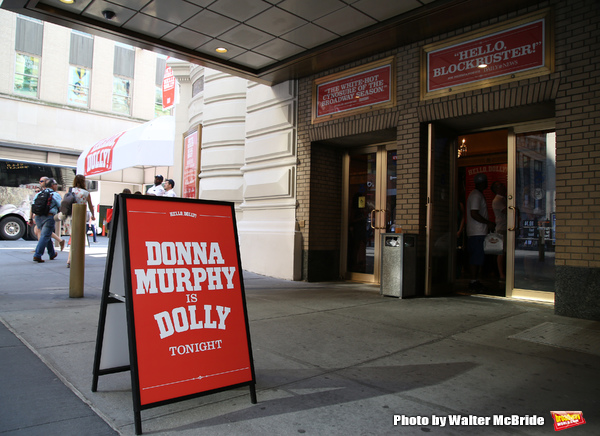 On her first time as Dolly:
"At that first performance I really didn't know how it was going to land," says Murphy "The community was so welcoming. I was flabbergasted. When I said 'Dolly Levi' and it wasn't Bette Midler's voice or face that they were seeing, they were so welcoming. And it wasn't just that moment, it was really getting what I was just starting to develop as my Dolly. They were getting it and that was encouraging to me."
On deciding to take the role:
"I knew Irene Molloy's material, because when I came to the city, that was a role that I would every once and a while get an audition for. In an admission of my own ignorance, I did not know the show well. So when I was asked to do it, I read the script and said, 'what?' I forgot that she was a widow. First I thought that it was maybe too soon for me to consider doing it, because it was only a few months after my husband had passed. But I was so surprised by the depth of it that was working in tandem with this explosive joy."
On her favorite moment in the show:
"I love that whole sequence from 'Dancing' on- from experiencing putting these young these young folks together. She has her own agenda. There is a reason she kind of needs to do this. She's made a decision that she wants to be with Horace but she's not an unkind person, and she is someone who can think on a dime. So when she starts to see that the boys are in town and the boys are in the hat shop... why not these two? Why not? Yes, she is a matchmaker and yes, she has a need, but the need grows to something beyond herself to get these four people, who are all living their own kind of sheltered lives, to connect. I think watching that during 'Dancing' opens her up in another way, because it is a practical decision at the top of the show that she's made, but I don't think it's romantic. I think that is the journey of the show... that she truly starts to be alive in a lot of other ways."
On working with David Hyde Pierce:
"It takes a special kind of actor and human to think that it's a really great thing to have two leading ladies that you are going to play with in a show because it's different, some people think it's difficult. I had been a fan of his since I saw him in The Heidi Chronicles and of course everything he has done since, but I know him through friends and have known that he is one of the kindest people you will ever meet in your life and generous. But he wrote me and just said 'I am the luckiest guy or what? To get to work with Bette Midler and Donna Murphy,' and to even be in that same sentence was surreal for me."
The best part of being in Dolly:
" [It's] the unexpected pleasure of being on stage again at a time when I really thought 'I don't think I'll be doing theater for a while,' you know?" says Murphy. "I just never at this particular time in my life, in these few years since my husband passed away... I don't think there is another scenario in which I would be experiencing this kind of joy. I mean, there is the joy with my child that happens with all kind of everyday things, but this kind of out of my body expression and receiving of joy."