Fern Hill
Three couples in their golden years, thick as thieves, are gathered at Sunny and Jer's farmhouse to celebrate milestone birthdays that span three decades. The foundation of their long friendship is honesty and support – as well as a commitment to the enjoyment of food, wine and laughter. They're so close that Sunny suggests that they all move in together—to live and work and assist one another as they grow older.
Their companionship is put to the test, however, when a marital betrayal is discovered. The bonds of loyalty and truth are explored in this mature comedy.
Schedule
Running Time: 2 hours
Tuesdays at 7:00pm
Wednesdays at 7:00pm
Thursdays at 7:00pm
Saturdays at 2:00pm & 7:00pm
Sundays at 2:00pm
59E59 Theatres [Theatre A]
(New York, NY)
59 E. 59th St.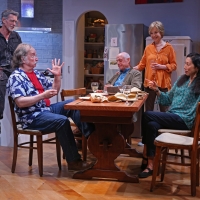 by Marina Kennedy - September 22, 2019
59E59 Theaters is now presenting the NYC premiere of Michael Tucker's Fern Hill, splendidly directed by Nadia Tass. It is an authentic tale about the ups and downs of marital relationships and people's individual concerns about aging. Funny, heartfelt, and spirited, the current production features an all-star cast.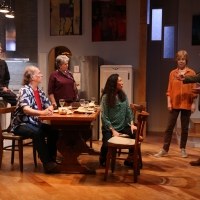 by BWW News Desk - September 19, 2019
The NYC premiere of Michael Tucker's FERN HILL, directed by Nadia Tass, opens tonight at 59E59 Theaters.