All My Sons - 2019 - Broadway
Award-winning actors Annette Bening and Tracy Letts return to Broadway in the play that launched Arthur Miller as the moral voice of the American Theater. In the aftermath of WWII, the Keller family struggles to stay intact and to fight for their future when a long-hidden secret threatens to emerge - forcing them to reckon with greed, denial, repentance, and post-war disenchantment across generations.
Video preview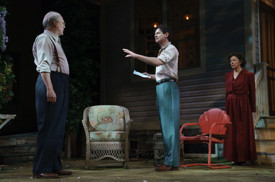 Photo preview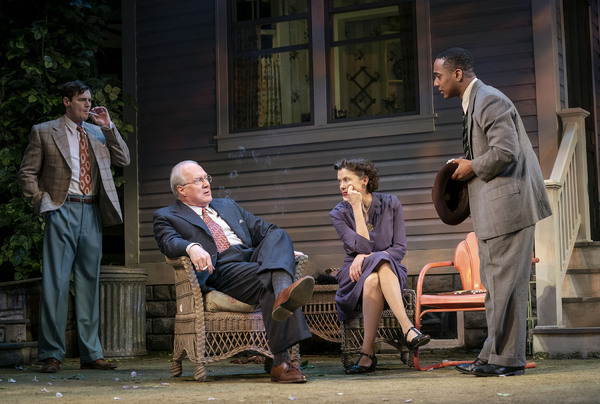 Schedule
Running Time: Two hours and 15 minutes, with one intermission
Featured Reviews For All My Sons
'All My Sons' Broadway Review: Annette Bening and Tracy Letts Face the Awful Truth - The Wrap
But O'Brien creates two interracial families for the Miller drama, set in an otherwise realistically depicted 1947, without comment. Since "All My Sons" is an indictment of capitalism, it's odd to have a byproduct of that economic system as practiced in the United States simply ignored here. This revival acts as if racism didn't exist among these kinds of characters at that time, which isn't that far away from Joe Keller's attitude regarding his crime.
'All My Sons': Theater Review - Hollywood Reporter
Reminiscent of Greek tragedy in its depiction of its central character's inexorable fall from grace, All My Sons can feel overly mechanistic at times. Some scenes, such as George's confrontation with Joe, the man he blames for his father's imprisonment, don't quite ring true in their quicksilver emotional shifts, and the play's symbolism can be heavy-handed (a downed tree is not just a downed tree). But the classically structured drama nonetheless still exerts a tremendous raw power that is fully realized in this rendering.
All My Sons Broadway Cast