Smash Offers Free Vision And Hearing Services To Puget Sound Musicians
Local musicians to receive free: vision screenings, glasses, hearing screenings & education, Etymotic universal hearing protection ear plugs.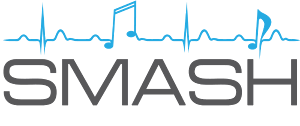 Seattle Musicians Access to Sustainable Healthcare (SMASH) is collaborating with the Hearing, Speech and Deaf Center, Clear Hearing and Audiology, and Sight and Sound Care to provide free vision and hearing services to Puget Sound musicians.

It is estimated that one in five adults, musicians included, have avoided health care since the start of the pandemic. Reconnecting with free health services in a safe environment can build healthy habits and create momentum for future care. SMASH's Seeing & Hearing Pop-Up Clinic for musicians will provide free vision screening, prescription and/or reader glasses, sunglasses, hearing screenings with education and Etymotic musician hi fidelity universal hearing protection.
Musicians can be sight and sound ready with free vision and hearing protection services:
August 20 & 21, 2021
Hearing, Speech and Deaf Center
1625 19th Ave, Seattle, WA 98122
Registration link: https://bit.ly/3rLdkuQ
The Clinic is Sponsored by:
Sonos, SMASH's annual sponsor
Etymotic
Hearing, Speech and Deaf Center
Clear Hearing Audiology
Sight and Sound Care
"The pandemic robbed so many musicians of our livelihood for the last 18 months," said Ian Moore, president of SMASH. "When you're struggling to pay rent or feed your family, health care is often backburnered. SMASH is offering free health support for musicians so they can be healthy and get back to earning a living." To qualify for free membership in SMASH, Puget Sound musicians must be 18 years of age or older and make at or below the King County median income. Musicians interested in SMASH membership can learn more at
www.smashseattle.org
.