Photo Flash: Seattle Shakespeare Company's MUCH ADO ABOUT NOTHING, Opening Tonight
Seattle Shakespeare Company's Much Ado About Nothing takes on the flavor of the Riviera in 1953 in Artistic Director George Mount's season opening. Highlights in the production include original music by Seattle Repertory Jazz Orchestra's Michael Brockman, and a lagoon with water in the Center Theatre. Check out a first look below!
Tickets to Much Ado About Nothing are available now through the Seattle Shakespeare Company Box Office at 206-733-8222 as well as online atwww.seattleshakespeare.org.
"As someone who works in the Shakespeare world, I often get asked 'What's your favorite Shakespeare play?' In a sense I do have three answers for that," said director George Mount at the first rehearsal for Much Ado About Nothing. "The one play, as an actor where I grew the most and felt the most connection to was when I played Hamlet. The play that I always have the most fun working on is The Comedy of Errors ...the rehearsal process is a day-long laughter fest. But the play that I love the most, my actual, overall favorite is Much Ado About Nothing. I love reading it, I love watching it, I love being in it. I think that the characters are just delightful. It runs the gamut from great language to goofy slapstick comedy. It's a play that invites an audience to just sit back, relax, and enjoy the sparkle and delight of the comedy and the characters."
In Much Ado About Nothing, everyone knows that Beatrice and Benedick were meant for each other...except these two sharp-tongued wits can't see it themselves! Only the shared resolve of redeeming a young girl's honor brings the warring pair together. Filled with eccentric clowns, heart-warming families, and troublesome rogues, Much Ado About Nothing is a vibrant comic celebration of romance where love eventually wins out.
Jennifer Lee Taylor (Eliza in Pygmalion) and Matt Shimkus (Sir Andrew in Wooden O's Twelfth Night) return to the Company to play Beatrice and Benedick. They are joined by Jim Gall as Don Pedro, Brenda Joyner as Hero, Jay Myers as Claudio, and David Quicksall as Dogberry. Jim returns following his outdoor summer run as King Alonso in Wooden O's The Tempest. Brenda returns after her turn as Bianca in this past spring's trailer park The Taming of the Shrew. Jay Myers makes his second appearance with the Company after playing Dumaine in Love's Labour's Lost. And David Marks his fourth play in a row with Seattle Shakespeare Company (Love's Labour's Lost, The Taming of the Shrew, and Henry V).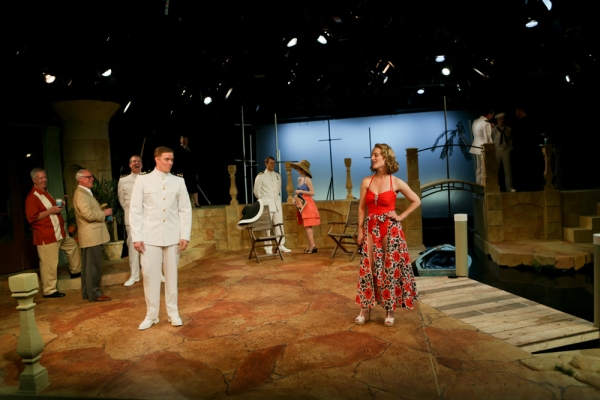 MUCH ADO ABOUT NOTHING Cast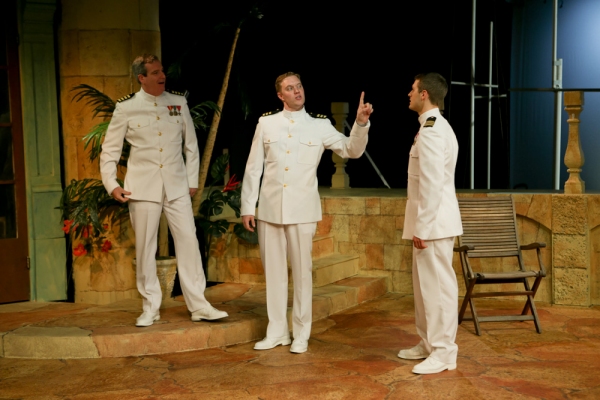 Jim Gall as Don Pedro, Matt Shimkus as Benedick, and Jay Myers as Claudio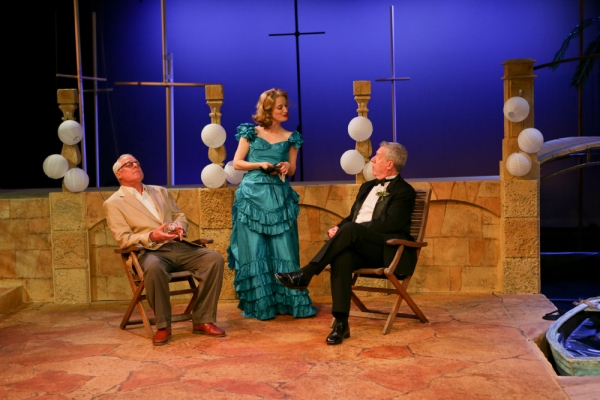 Peter A. Jacobs as Leonato, Jennifer Lee Taylor as Beatrice, and Bill Higham as Antonio

Matt Shimkus as Benedick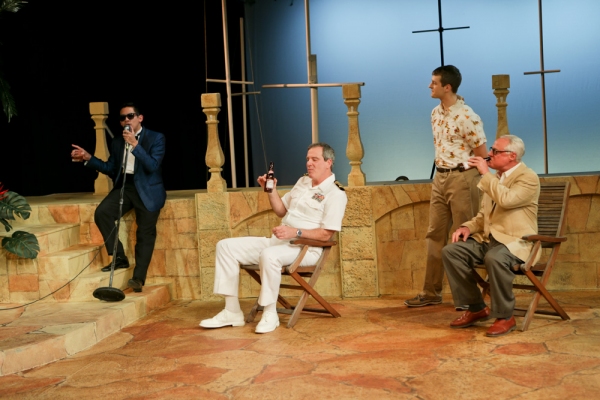 Justin Huertas as Balthasar, Jim Gall as Don Pedro, Jay Myers as Claudio, and Peter A. Jacobs as Leonato

Jennifer Lee Taylor as Beatrice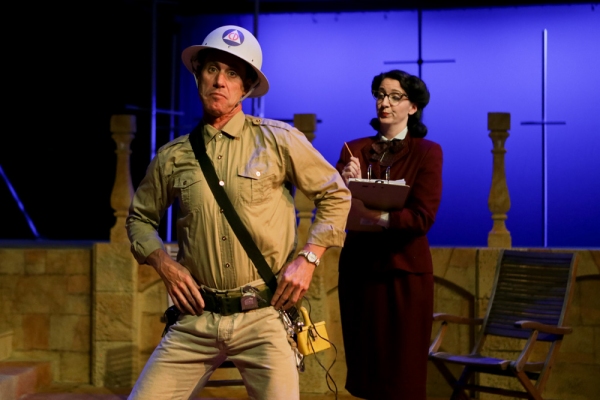 David Quicksall as Dogberry and Heather Persinger as Verges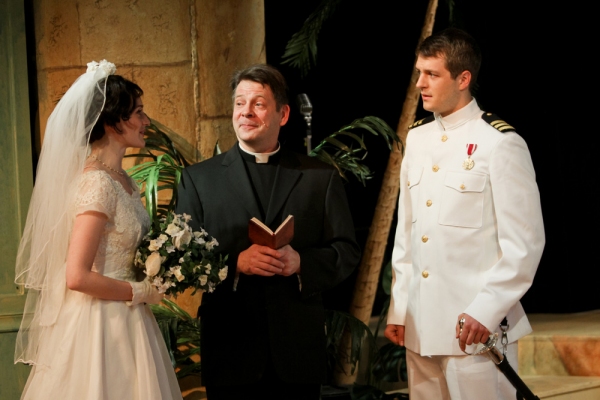 Brenda Joyner as Hero, Keith Dahlgren as Friar Francis, and Jay Myers as Claudio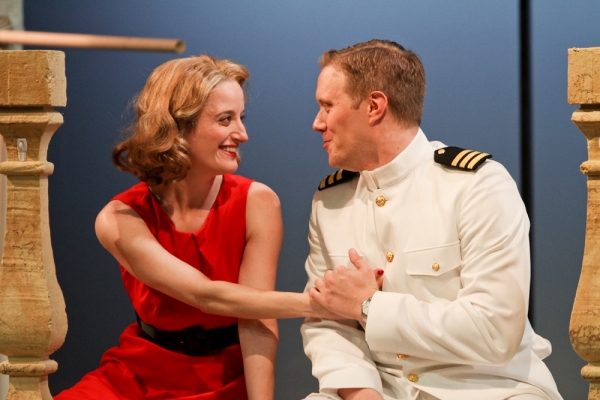 Jennifer Lee Taylor as Beatrice and Matt Shimkus as Benedick