Photo Flash: Inside look at Village Theatre's 13th Annual Festival of New Musicals
It's one of my favorite weekends of the year. The weekend I get to spend three days listening to exciting new works as presented by some of the best performers Seattle has to offer. And this year Village Theatre did not disappoint as they invited members, performers, staff and press to partake of their Village Originals 13th Annual Festival of New Musicals. Some good, some maybe not so, some needing a little more work than others but all showing a deep love for the art and presented by some of the best voices in town. Now, I can't review them as they're still works in progress but I can tell you about the shows presented over the weekend and let you know about the one show that while still in development is still running one more weekend and can have tickets purchased to by non-members (that would be you, Dear Readers).
Watt?!?
Book and Lyrics by David Javerbaum
Music by Brendan Milburn
With book and lyrics penned by 12-time Emmy Award-winning David Javerbaum (The Daily Show with Jon Stewart and A Colbert Christmas: The Greatest Gift of All), this over-the-top political satire musical is based on the true story of James Watt, Ronald Reagan's infamous Secretary of the Interior. Watt is best remembered for opening millions of acres of federal land for exploitation, banning The Beach Boys from 4th of July festivities, and successfully offending nearly everyone he came across. An eclectic score by Jonathan Larson Award-winner Brendan Milburn boasts music ranging from gospel, to rock, to country, making this a brazen musical experience unlike anything you've seen before.
"Watt?!?" runs through August 18th at the Village Theatre First Stage in Issaquah. For tickets or information on "Watt?!?" or on the Village Originals Festival of New Musicals visit them online at www.villagetheatre.org.
The Noteworthy Life of Howard Barnes
Book and Lyrics by Christopher Dimond
Music by Michael Kooman
Howard Barnes is a perfectly average American guy; he likes baseball and grilling things. But beneath the surface, Howard is drifting through life blind to the wonders of the world around him. That is, until the day he wakes up to discover that his life has become a musical. Desperate to escape from the show, Howard embarks on a fantastical quest through the realm of musical theatre. Equal parts satire, romantic comedy, and love letter to the American musical, The Noteworthy Life of Howard Barnes is for people who love musical theatre, and their spouses who hate it.
Small Town Story
Book and Lyrics by Sammy Buck
Music and Lyrics by Brandon James Gwinn
Conceived by Joe Barros, Laura Brandel, Sammy Buck, Karen Marshall, Reed Prescott and Samuel Willmott
At the urging of his father, 'adorkable' Scott auditions for his high school's musical to get closer to the drama club queen bee. But when his dad discovers that the show is Rent, he forces Scott to quit. With the arrival of a New York transplant and her outspoken mom, and rising community fear about the show, the stage is set for a controversy unlike this small town has ever seen. As the escalation drives wedges between father and son-and mother and daughter-Speargrove, Texas will discover that the show can't open until their minds do. Inspired by real events, Small Town Story explores the indelible power of theatre and the inherent dangers of silence.
Maiden Voyage
Book, Lyrics, and Music by Michelle Elliott and Danny Larsen
The year is 1720 and well-respected pirate Mary Read is disguising herself as a man to avoid breaking Pirate Law. Complicating matters is a mutiny in the works by a restless and treasure-less crew, and a Danish captive-turned-crewmember who has caught Read's affection. This new musical is inspired by a true story, and is a swashbuckling adventure that will cross the Atlantic ocean in search of true identity. Created by the writing team of Cloaked, Maiden Voyage is a fun musical romp boasting upbeat music with a dash of pirate swagger.
Merman's Apprentice
Book and Lyrics by Stephen Cole
Music by David Evans
1970: The Golden Age of Musical Theatre is drawing to an end, but 12 year old Muriel Plakenstein doesn't know that. Running away from home to become a Broadway star, she stumbles upon the one and only Ethel Merman. Now, she's living her dream under the wing of the Queen of Broadway. With a score of tunes harkening back to musicals like Guys and Dolls, 42nd Street, and On the Town, but with a modern twist, this is a feel-good musical for the whole family.
Jesus in My Bedroom
Book and Lyrics by Brian Yorkey and Melanie Burgess
Music by Tim Symons
A tight-knit group of 20-somethings, friends since high school, find their lives upended by loss-and by a sudden, vivid, spiritual change in one of their surviving members. Can their friendships survive the changes? Will differences in their deeply-held beliefs divide them, or somehow bring them closer together? How far is too far to go in seeking answers to the spiritual questions that trouble us all? A funny, thought-provoking, sometimes moving look at life, love, and faith.
Photo credit: Sam Freeman / Northwest Photo

J Reese, Joshua Carter, Hugh Hastings, Matt Shimkus, Benjamin Harris and Brian Lange in Watt?!?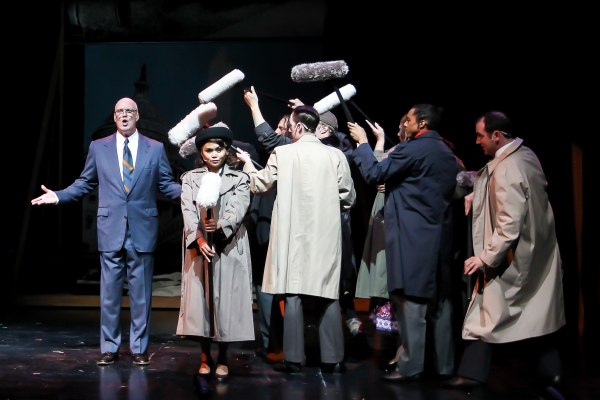 Hugh Hastings and the Cast of Watt?!?

Susannah Mars and Hugh Hastings in Watt?!?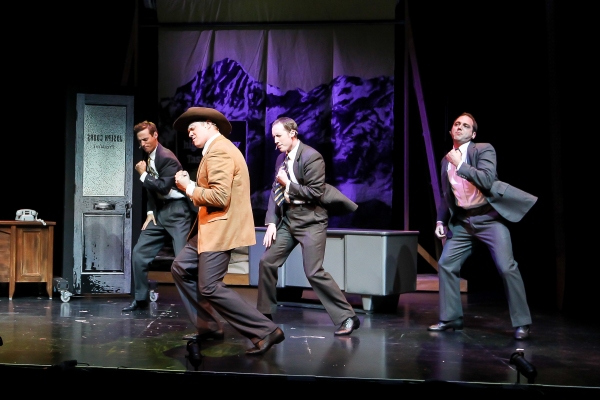 Benjamin Harris, Matt Shimkus, Brian Lange and Joshua Carter in Watt?!?

Dane Stokinger, Taryn Darr and the Cast of The Noteworthy Life of Howard Barnes

Keaton Whittaker, Katie Griffith, Patrick Shelton and the Cast of Small Town Story

Cayman Ilika and Billie Wildrick in Maiden Voyage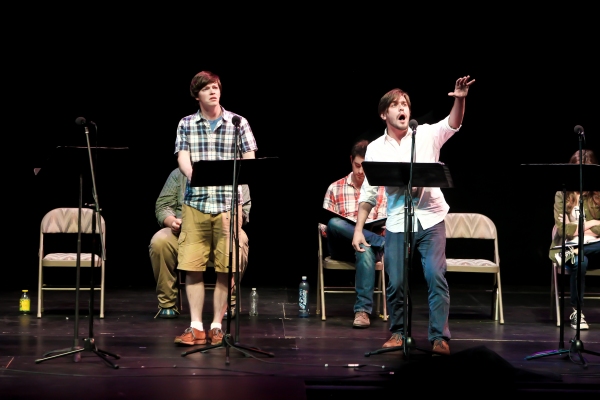 Mike Spee, Matt Karcegis and the Cast of Jesus in My Bedroom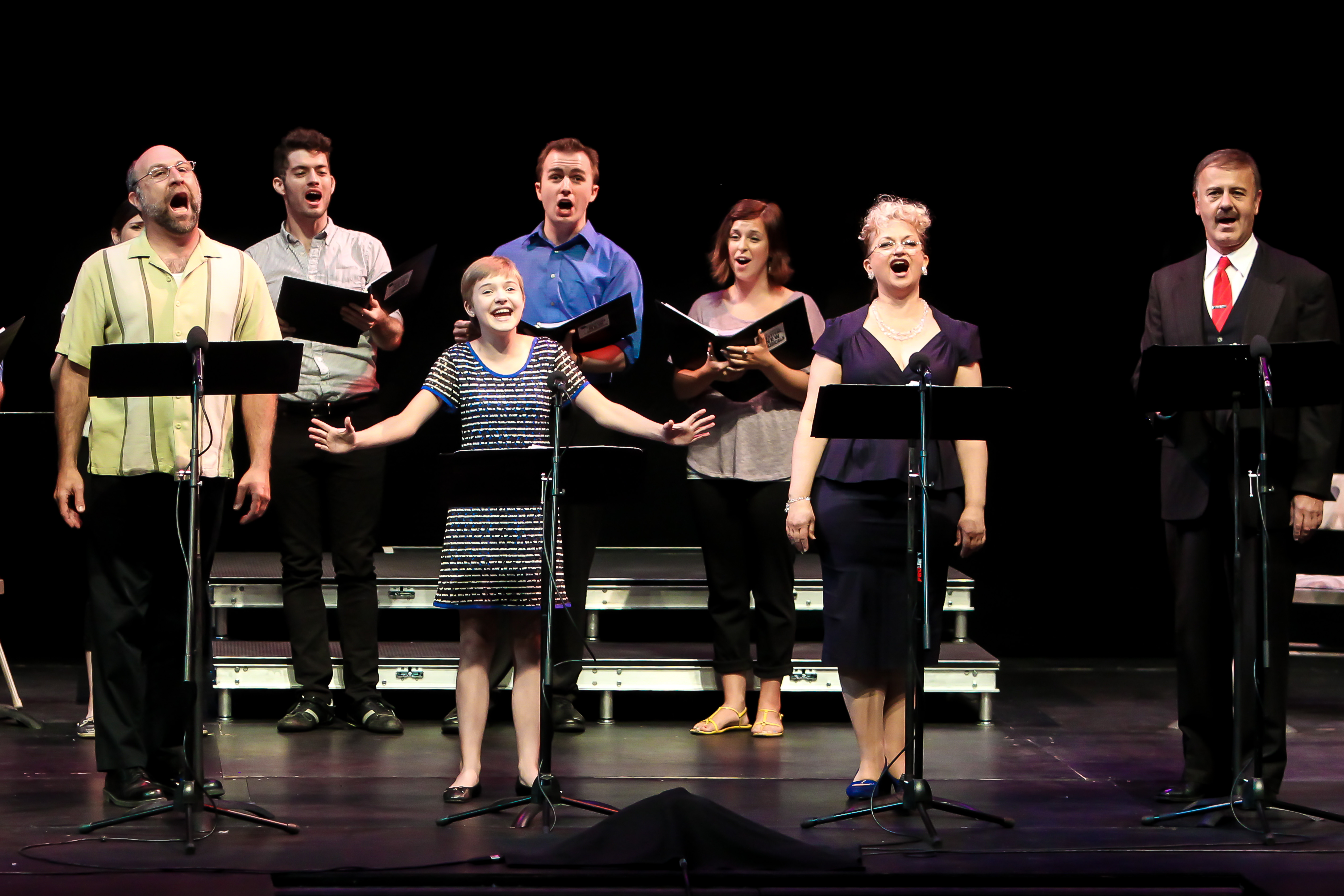 Mae Corley, Bobbi Kotula and the Cast of Merman's Apprentice