EDINBURGH 2019: BWW Review: GRAVITY AND OTHER MYTHS: BACKBONE, Underbelly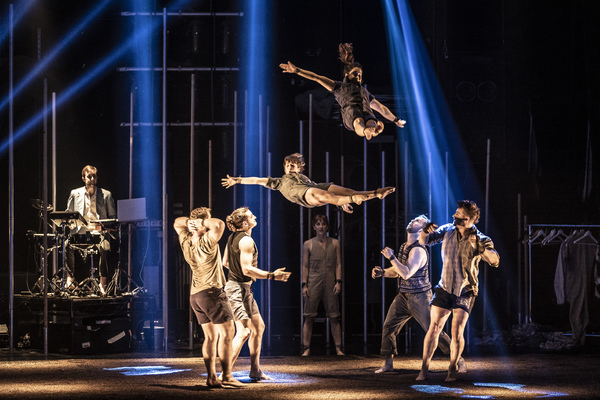 A cast of 12 stunning demi-gods, with a love of stones much like Makka Pakka (see In the Night Garden on CBeebies) and a need to be at one with mystical gravel, begin to empty buckets of said gravel, which is then strewn across the stage utterly gloriously, creating a vision of turquoise light and dust.
Backbone encompasses unbelievable acrobatics, displaying playful clever tumbling, frantic lifts, high-energy shifting, towers of three-tiered bodies balancing insanely, and an astonishing three-man cartwheel tumble - all to a score of tension-inducing violins.
A stunning human/mechanical production line is inventively created, leading on to synchronised walking across a series of the tops of heads. It's worth going purely for a thrilling pole trick where an acrobat is suspended high in the air, and a series of exhausting backflips seem to have pushed their bodies and minds to the impossible.
Expect Herculean toned bodies, cross-dressing, playfulness, and a commitment to working to exhaustion.
https://tickets.edfringe.com/whats-on/backbone
Related Articles