Photo Flash: First Look at THE COUNTRY HOUSE at TheatreWorks
TheatreWorks Silicon Valley continues its 2015/2016 season with the Regional Premiere of THE COUNTRY HOUSE. This recent Broadway hit is the latest from Donald Margulies, the Pulitzer Prize-winning author of Dinner with Friends. A revered stage and film star summons her show-biz family to her Berkshires home for a summer stock season soon overstocked with memories. In a Chekhovian blend of witty comedy and poignant drama, they grapple with fame, art, the promise of romance, and the frustration of faded dreams-and as always, each other. BroadwayWorld has a first look at the cast in action below!
THE COUNTRY HOUSE will be directed by Robert Kelley who has assembled a cast including Kimberly King, Gary S. Martinez, Marcia Pizzo, Stephen Muterspaugh, Rosie Hallett, and Jason Kuykendall, with performances August 26 - September 20 (press opening August 29) at the Mountain View Center for the Performing Arts, 500 Castro Street (at Mercy), Mountain View.
TheatreWorks has assembled a cast of Bay Area favorites for THE COUNTRY HOUSE including Kimberly King who will portray the glamorous actress "Anna Patterson". Gary S. Martinez will return to TheatreWorks to portray Anna's ex-son-in-law "Walter Keegan." Stephen Muterspaugh plays Anna's son "Elliot Cooper" who still holds a torch for Nell. Jason Kuykendall takes on the role of "Michael Astor," a theatre alumnus with a hit TV show who arrives in time to liven things up.
For tickets ($19-$80) and information the public may visit www.TheatreWorks.org or call (650) 463-1960.
Photo Credit: Kevin Berne


Susie Keegan (Rosie Hallett), Elliot Cooper (Stephen Muterspaugh), Anna Patterson (Kimberly King), Michael Astor (Jason Kuykendall), Nell McNally (Marcia Pizzo), and Walter Keegan (Gary S. Martinez) read through Elliot's new play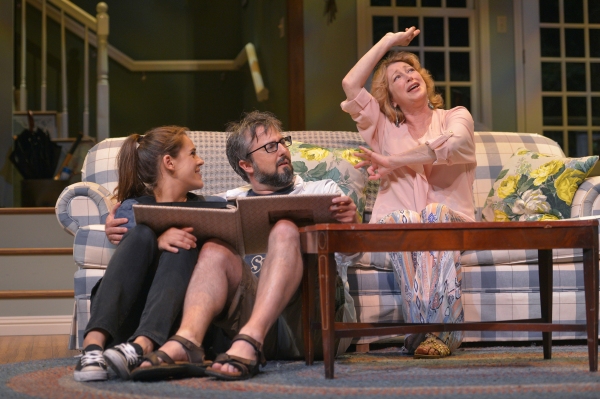 Susie Keegan (Rosie Hallett), Elliot Cooper (Stephen Muterspaugh), and Anna Patterson (Kimberly King) reminisce over an old photo album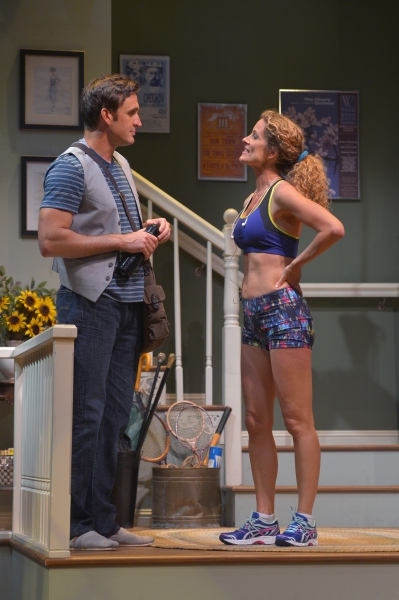 Michael Astor (Jason Kuykendall) meets Nell McNally (Marcia Pizzo)

Walter Keegan (Gary S. Martinez) and his fiance Nell McNally (Marcia Pizzo)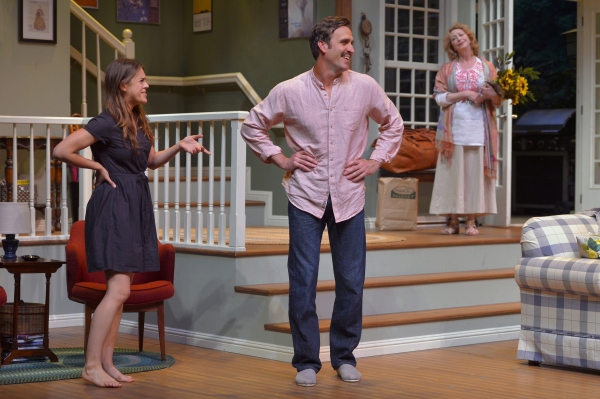 Susie Keegan (Rosie Hallett) greets Michael Astor (Jason Kuykendall) with Anna Patterson (Kimberly King)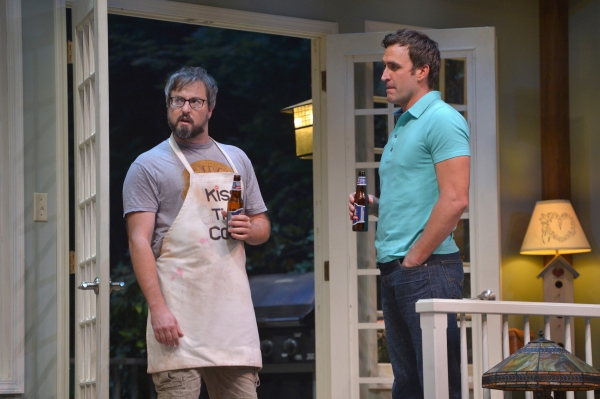 Elliot Cooper (Stephen Muterspaugh) and Michael Astor (Jason Kuykendall) share a moment before dinner

Michael Astor (Jason Kuykendall) shares a laugh with Nell McNally (Marcia Pizzo)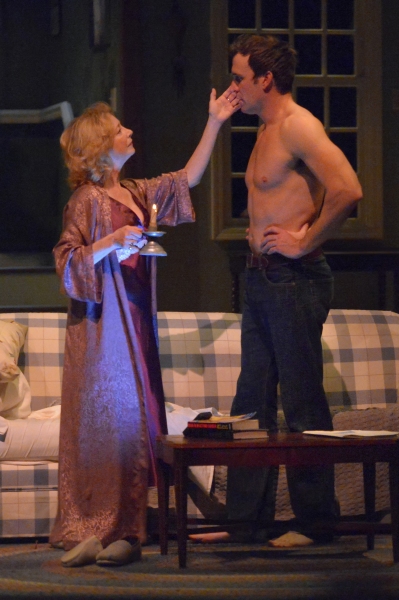 Stage and screen star Anna Patterson (Kimberly King) recalls days past with Michael Astor (Jason Kuykendall)

Nell McNally (Marcia Pizzo) and Michael Astor (Jason Kuykendall) share a moment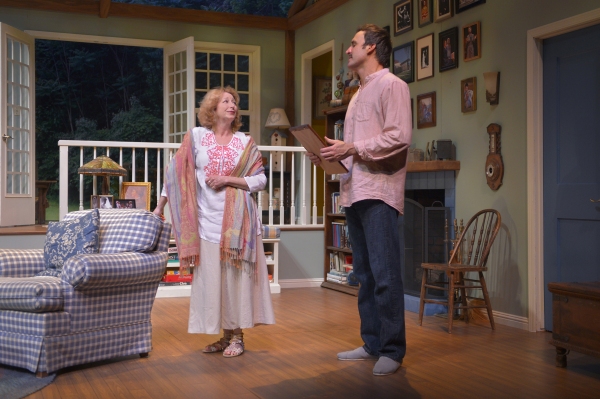 Anna Patterson (Kimberly King) and Michael Astor (Jason Kuykendall) reminisce about past summer stock seasons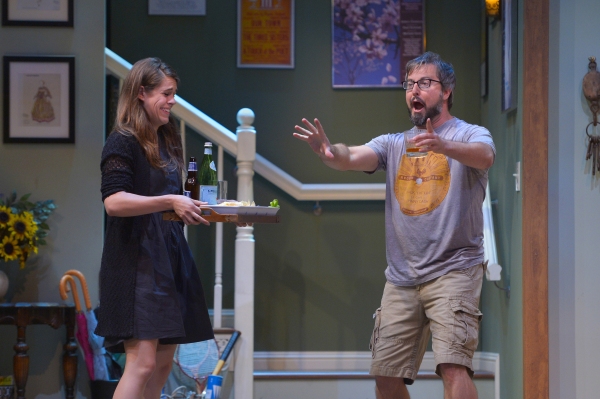 Susie Keegan (Rosie Hallett) appreciates her uncle Elliot Cooper's (Stephen Muterspaugh) humor

Michael Astor (Jason Kuykendall) is cornered by the flirtatious Susie Keegan (Rosie Hallett)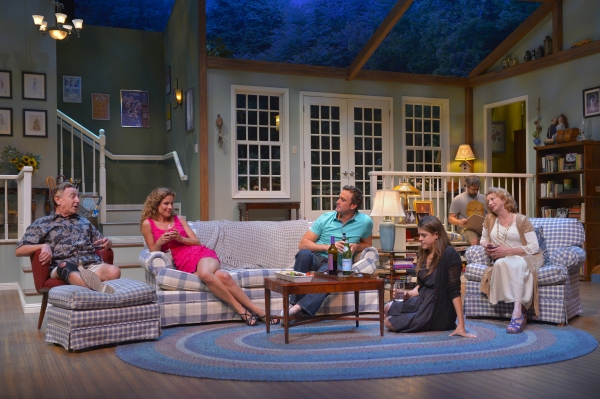 Walter Keegan (Gary S. Martinez), Nell McNally (Marcia Pizzo), Michael Astor (Jason Kuykendall), Susie Keegan (Rosie Hallett), Elliot Cooper (Stephen Muterspaugh), and Anna Patterson (Kimberly King)

Stage and screen star Anna Patterson (Kimberly King) summons her show-biz family to her Berkshires home for a summer stock season
More Hot Stories For You