Latest News on Kimberly King
Stage Credits
  [Regional (US)]
World Premiere, 2004
Miss Minchin
Kimberly King News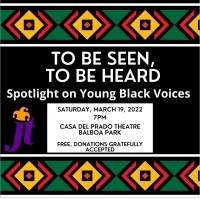 SD Junior Theatre Presents TO BE SEEN, TO BE HEARD: SPOTLIGHT ON YOUNG BLACK VOICES
by Stephi Wild - Mar 8, 2022
San Diego Junior Theatre, the nation's longest-running youth theatre program, is teaming up with TYPA Theatre Company to present a one-night only special event, To Be Seen, To Be Heard, Spotlight on Young, Black Voices!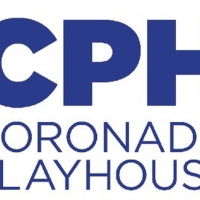 Coronado Playhouse and Typa Theatre Company to Have Inaugural Black History Month Program
by Marissa Tomeo - Feb 19, 2022
Coronado Playhouse is to partner with TYPA Theatre Company in hosting its inaugural showcase dedicated to honoring Black History Month entitled "Expression of Black Joy and Unity." This addition to the current 76th season is part of Coronado Playhouse's ongoing efforts to strengthen its ties to all of the San Diego theatre community and beyond. 
BWW Review: The American History Theater, The Roustabouts Theatre Co., & Teenage Youth Performing Arts Theatre Company (TYPA) present THE MOUNTAINTOP
by E.H. Reiter - Apr 27, 2021
THE MOUNTAINTOP explores the moments before a man with all his human gifts and foibles ascends into a mythic figure. Streaming through May 16th, production by American History Theatre, The Roustabouts Theatre Co, and Teenage Youth Performing Arts Theatre Company (TYPA) this play looks at this monumental day in the past and yet still feels very present.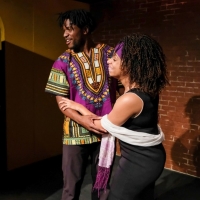 BWW Review: HARLEM DUET explores racism and relationships at Coronado Playhouse
by E.H. Reiter - Mar 29, 2021
HARLEM DUET, now streaming from Coronado Playhouse is an apt name for this beautiful, and heartbreaking play.  In a "prequel" to Shakespeare's OTHELLO, the play follows one couple in the 1860s, 1928, and in modern Harlem. It explores how echoes of the same old songs of racism, privilege, and relationships can be heard throughout history and into the modern-day. Streaming through April 18th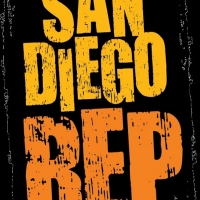 San Diego Repertory Theatre Announces BLACK VOICES 2021 PLAY READING SERIES
by Chloe Rabinowitz - Feb 25, 2021
San Diego Repertory Theatre has announced today the details of the brand new San Diego REP Black Voices 2021 Play Reading Series, a brand new program that will be presented in March and April, 2021. The series will consist of a selection of plays representing a diverse range of Black voices.
BWW Review: BREATHTAKING, HAIR WAITING, A PROMISE OF NEW LIFE, & THE WEDDING PREP by Common Ground Theatre & MOXIE Theatre
by E.H. Reiter - Jul 25, 2020
Review of all four shows BREATHTAKING, HAIR WAITING, A PROMISE OF NEW LIFE, & THE WEDDING PREP that are a part of the Dinner & A Zoom series by Common Ground Theatre & MOXIE Theatre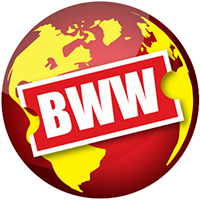 San Diego REP Announces The Cast & Creative Team Of SWEAT
by Julie Musbach - Mar 5, 2019
San Diego Repertory Theatre (San Diego REP) announced today the cast and creative team for Lynn Nottage's Sweat, winner of the 2017 Pulitzer Prize for Best Play. Directed by REP artistic director Sam Woodhouse, Sweat will be the final show in The REP's 43rd season. Sweat will run April 18 - May 12, 2019, at San Diego REP's Lyceum Stage Theatre, with previews April 18 - 23, and press opening on Wednesday, April 24 at 7:00 p.m.
MCCC Students Present Multiple Performance Events In December
by A.A. Cristi - Nov 27, 2018
Community residents seeking cultural events in December need travel no further than Mercer County Community College (MCCC). The MCCC Theatre, Dance and Music programs combine their talents for a variety of concerts and performances - and all are free! Events take place on the college's West Windsor Campus, 1200 Old Trenton Road.

The Old Globe Celebrates Five Years of Globe For All With A MIDSUMMER NIGHT'S DREAM
by A.A. Cristi - Oct 10, 2018
The Old Globe invites your participation as Globe for All celebrates five years of making theatre matter to more people! This talented company of professional actors will tour Shakespeare's most popular comedy A Midsummer Night's Dream throughout San Diego County to a wide variety of economically, geographically, and culturally diverse communities. The free Globe for All Tour begins Tuesday, October 30 and will visit 17 community partner venues new and old, from Oceanside to the South Bay, from Linda Vista to the Imperial Valley. Patricia McGregor returns to direct her second Globe for All tour, following Measure for Measure in 2016, along with recent critical acclaim for her direction of the world premiere of Lights Out: Nat "King" Cole (People's Light, Geffen Playhouse) and Skeleton Crew (Studio Theatre, Geffen Playhouse).
TV One's True Crime Mondays Premieres Mid-Season Return of FOR MY MAN
by Kaitlin Milligan - Sep 25, 2018
TV One's True Crime Mondays gears up for a mid-season return with all new episodes of the network's hit crime docu-series FOR MY MAN starting on October 1 at 10 p.m. ET/9C.