Julie Jensen's WINTER Opens Final Leg in NNPN Rolling Premiere This Weekend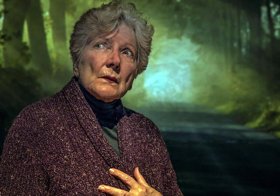 National New Play Network, the country's alliance of nonprofit theaters that champions the development, production, and continued life of new plays, celebrates the opening of Winter by Julie Jensen on the third leg of its Rolling World Premiere at Central Works (Berkeley, CA, July 15-August 13, 2017).
The play ran from October 12-November 13, 2016 at NNPN Core Member Salt Lake Acting Company (UT) and from January 7-February 11 at Associate Member Rivendell Theatre Ensemble (Chicago, IL), where it was lauded by both critics and audiences.
The play, which is based on the 1975 short story "Robeck" by Margaret Pabst Battin (published in Ending Life: Ethics and the Way We Die, Oxford University Press, 2005), looks at one family's experience with the decline of old age and the right to die. Chris Jones of the Chicago Tribune described the play as "sincere and empathetic," calling Rivendell Theatre Ensemble's production "deeply moving." Central Works' production will open July 15, with one preview on July 14, and run through August 13.
NNPN provides production support to the playwright and the partnering theaters, including assistance with the creation and the contracting of the premiere agreement, collaborative interactions between the theaters, and funds for the playwright's residency in each city to further develop the play.
ABOUT WINTER
A beautiful, empowering story about a woman whose once-brilliant mind is now diminishing. Her decline is troubling not only to herself but to her family, who each have different ideas about what's right for her. Meanwhile, she's ready to take matters into her own hands. Funny, touching, and very topical, Winter is a thought-provoking look at our right to die. Inspired by the story "Robeck" by Margaret Pabst Battin.
ABOUT Julie Jensen
Julie Jensen has been writing plays for over 30 years. She has won a dozen awards, among them The Joseph Jefferson Award in Chicago for best new work, the LA Weekly Award for best new play, and The David Mark Cohen National Playwriting Award. She has been commissioned by a dozen theaters including Kennedy Center (twice) and Actors Theatre of Louisville (twice) and Salt Lake Acting Company (twice). She has received grants from NEA, TCG, Pew Charitable Trusts, among others. Her work has been produced in NYC, London, and theaters nationwide, from Arizona to Alaska, from Michigan to Massachusetts, California to Connecticut. Her work is published by Dramatists Play Service, Dramatic Publishing, and Smith and Krause.
She has taught playwriting at five universities, directed a graduate playwriting program, and has written a book on the craft. She is currently the Resident Playwright at Salt Lake Acting Company, board member of the College of Fellows of the American Theatre, and the Regional Representative of the Dramatists Guild of America.
Her play Mockingbird, recently nominated for a Helen Hayes Award, will be produced by six professional theaters this season. SLAC has produced eight world premieres of her work; Winter is the ninth. Plan-B Theatre and Pygmalion in Salt Lake City have also produced her work.
She is gratified to have spent her life in the theater, never to have lost interest in its potential, and counts herself lucky to have benefitted from the efforts the extraordinary people who work in it.
ABOUT SALT LAKE ACTING COMPANY
Salt Lake Acting Company (SLAC)'s mission is to engage and enrich community through brave, contemporary theater. Founded in 1970 to present innovative and thought-provoking plays for Utah audiences and to nurture a community of local and national professional theater artists, SLAC is committed to commissioning, developing and producing a year-round season of new work. SLAC has cultivated an engaged and adventurous audience, as evidenced by its ever-growing subscriber base, and is proud to be a champion of new plays. saltlakeactingcompany.org
ABOUT RIVENDELL THEATRE ENSEMBLE
Founded in 1994, Rivendell Theatre Ensemble is an award-winning, critically acclaimed professional theater company committed to advancing the lives of women through theater. Our goal is to expand theater with an increased role for women so that our art form more realistically reflects the experiences and perspectives of our full society. In pursuit of that mission, we produce a three-play season in our Edgewater theater. We recruit and select artists for all roles in order to produce work of the highest quality, with women in most of the roles on and off-stage. In addition to seasoned professionals, we are committed to involving emerging talents in both professional and intern roles to ensure the future of our company and the broader impact of our mission. Rivendell productions are world premieres or Midwest premieres, undergirding our commitment to new voices and meaningful evolution of the American theater and its audience. In 2015 we launched our first-ever tour with Women at War, the world premiere which began our 20th Anniversary season in fall 2014. In 2016 we launched our first-ever educational program for girls age 8 to 12. rivendelltheatre.org
ABOUT CENTRAL WORKS
Central Works' mission is to enrich the cultural environment of our community through the collaborative development and production of new plays for the theater. We are "The New Play Theater." We write, develop, and produce world premieres, offering our community daring, intimate productions at affordable prices. We bring local theater artists together as partners in the creation and development of challenging new works while maintaining the highest standards of professionalism and excellence. We think globally, and act locally: we make plays. centralworks.org
ABOUT NNPN
National New Play Network (NNPN) is the country's alliance of non-profit professional theaters dedicated to the development, production, and continued life of new plays. Since its founding in 1998, NNPN has supported more than 250 productions nationwide through its innovative National New Play Network Rolling World Premiere program, which provides playwright and production support for new works at its Member theaters. Additional programs - its annual National Conference, National Showcase of New Plays, and MFA Playwrights Workshop; the NNPN Annual and Smith Prize commissions; its residencies for playwrights, producers and directors; and the organization's member accessed Collaboration, Festival, and Travel banks and online information sessions - have helped cement the Network's position as a vital force in the new play landscape. NNPN also strives to pioneer, implement, and disseminate ideas and programs that revolutionize the way theaters collaborate to support new plays and playwrights. Its most recent project, the New Play Exchange, is changing the way playwrights share their work and others discover it by providing immediate access to information on more than 13,800 new plays by living writers. NNPN's 30 Core and 80 Associate Members - along with the more than 250 affiliated artists who are its alumni, the thousands of artists and artisans employed annually by its member theaters, and the hundreds of thousands of audience members who see its supported works each year - are creating the new American theater. nnpn.org | newplayexchange.org
Pictured: The NNPN Rolling World Premiere of Winter by Julie Jensen will feature Phoebe Moyer as Annis at Associate Member Central Works (photo: Jim Norrena)
More Hot Stories For You