The Old Globe Celebrates New Voices In The Community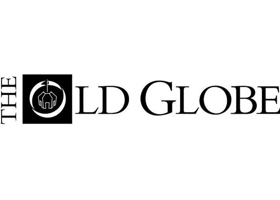 The Old Globe announces its inaugural New Voices in the Community series: free public performances at libraries across San Diego County, followed by conversations with the playwrights and experts in the community. The first New Voices in the Community features three solo shows by women: Hold These Truths by Jeanne Sakata, "A" Train by Anne Torsiglieri, and Unveiled: A One-Woman Play by Rohina Malik.
New Voices in the Community builds on the success of The Old Globe's annual Powers New Voices Festival, which brings new work to the Globe's stages every January. The Old Globe believes that theatre matters, and our work each day is to make theatre matter to more people. With the New Voices in the Community series, the Globe brings exciting contemporary playwrights to San Diego's neighborhoods, collaborating with the San Diego library system to broaden the city's access to new plays.
The Old Globe, in partnership with the Mira Mesa Public Library, kicks off the series on Saturday, October 20 at 2:00 p.m. with Hold These Truths, written by Jeanne Sakata, directed by Jessica Kubzansky, and performed by Ryun Yu. The Mira Mesa Public Library is located at 8405 New Salem St., San Diego, 92126. The performance is FREE to the public. Reservations recommended: https://sandiego.librarymarket.com/old-globes-community-voices.
During World War II, in Seattle, University of Washington student Gordon Hirabayashi fights the U.S. government's orders to forcibly remove and mass-incarcerate all people of Japanese ancestry on the West Coast. As he struggles to reconcile his country's betrayal with his passionate belief in the U.S. Constitution, Gordon begins a 50-year journey toward a greater understanding of America's triumphs-and a confrontation with its failures. New York Theatre Review calls it "a play where one man's singular story, so full of heart and heartbreak, can speak to the struggles of an entire nation."
The second in the New Voices in the Community series, presented in partnership with the San Diego Central Library, will be "A" Train, written and performed by Anne Torsiglieri, composed by Brad Carroll, and directed by Risa Brainin. It will take place on Saturday, November 10 at 3:00 p.m. at the San Diego Central Library, in the Neil Morgan Auditorium, located at 330 Park Blvd., San Diego, 92101. The performance is FREE to the public. Reservations recommended: https://sandiego.librarymarket.com/old-globe-new-voices-community-1 (Mature language included. )
When Amy learns that one of her young twins is autistic, she feels like her life is falling apart. She plunges into the world of autism, trying to piece together a new reality from the countless people she meets: parents, educators, teachers, and especially other autistic individuals. Abounding with music, irreverent humor, and verbatim interviews, the world of the play is part oral-history project, part magical journey into the heartbeat of a different way of being. One woman plays multiple roles in this adventurous exploration of what it is to be human. In the process Amy is changed forever, learning to see the world, her son, and the very nature of happiness with clearer eyes. "Torsiglieri's "A" Train is an engrossing 90 minutes-and an absolute must-see show!" says Triangle Arts and Entertainment.
Closing out the series for 2018, presented in partnership with the Otay Mesa Public Library, will be Unveiled: A One-Woman Play, written and performed by Rohina Malik, performed with musician Lucia Thomas. It will be seen on Friday, November 30 at 4:00 p.m. at the Otay Mesa Public Library, located at 3003 Coronado Ave., San Diego, 92154. The performance is FREE to the public. Reservations recommended: (619) 424-0474.
Racism. Hate crimes. Love. Islam. Culture. Language. Life. Five Muslim women in a post-9/11 world serve tea and uncover what lies beneath the veil in this critically acclaimed one-woman show. Unveiled has been presented at theatres in the United States, Canada, and South Africa. The Chicago Tribune praised the piece, saying, "In her rich, upbeat, and very enjoyable 70-minute collection of five character studies of Muslim women in modern-day America, Malik gives voice to characters from whom we hear far too little in the theatre."
Jeanne Sakata (Playwright, Hold These Truths ) is a renowned actor and playwright known for using her passion, versatility, talent, and wit to provoke public conversation about culturally significant topics. Ms. Sakata's talents span theatre, film, television, and voice-over, with productions in 2017-2018 of her nationally acclaimed solo play Hold These Truths (2013 Drama Desk Award nomination for Outstanding Solo Performance) at TheatreWorks Silicon Valley, Hang A Tale/Sheen Center in New York City, The Lyric Stage Company of Boston, and Arena Stage in Washington DC. She has had guest and recurring roles on "Big Hero 6 The Series," "Dr. Ken," and Bravo's "True Fiction." She has also had acclaimed comic turns onstage in the 2015 Los Angeles Times Critic's Choice Figaro at A Noise Within, and A Single Shard at People's Light & Theatre Company. Ms. Sakata can also be heard as Soon Yang in Jennifer Phang's acclaimed indie sci-fi film Advantageous, streaming exclusively on Netflix (2015 Sundance Film Festival's U.S. Dramatic Special Jury Award for Collaborative Vision, 2016 Film Independent Spirit Award nomination).
Jessica Kubzansky (Director, Hold These Truths) has been an Artistic Director of Boston Court Pasadena since its inception, and she is an award-winning director working nationally. She was privileged to develop and direct the world premiere of Hold These Truths at East West Players in 2007, and she has directed many subsequent productions, including at A Contemporary Theatre, Portland Center Stage, Pasadena Playhouse, and most recently Arena Stage. For Boston Court, Ms. Kubzansky has directed Luis Alfaro's Mojada: A Medea in Los Angeles at Getty Villa and Sheila Callaghan's Everything You Touch at Rattlestick Playwrights Theater/Cherry Lane Theatre. At Boston Court, her directing credits include the upcoming world premiere of Sarah B. Mantell's Everything That Never Happened, the West Coast premiere of Julia Lederer's With Love and a Major Organ, Camino Real, Mother Courage and Her Children, and the world premieres of Stefanie Zadravec's Colony Collapse, Everything You Touch, Ms. Kubzansky's R II (a three-person adaptation of Richard II), Michael Elyanow's The Children, Jordan Harrison's Futura, Laura Schellhardt's Courting Vampires, Nick Salamone and Maury McIntyre's Gulls, Mickey Birnbaum's Bleed Rail, Carlos Murillo's Unfinished American Highwayscape #9 & 32, Jean Claude Van Itallie's Light, and Cody Henderson's Cold/Tender. Her other credits include Sofia Alvarez's Amos & Boris and Aditi Kapil's Orange (South Coast Repertory), Stupid F***ing Bird (A Contemporary Theatre), Pygmalion and Mauritius (Pasadena Playhouse), and Hamlet with Leo Marks (Theatre 150). Ms. Kubzansky has received many awards and honors, among them the Los Angeles Drama Critics Circle's Margaret Harford Award for sustained excellence in theatre.
Ryun Yu (Performer, Hold These Truths ) plays the recurring character of Pastor Daniel Kwon in the FX show "Baskets" starring Zach Galifianakis and Louie Anderson. He has done two pilots for NBC and one for CBS, working with James Burrows, John Wells, Henry Winkler, Sissy Spacek, Janeane Garofalo, and others. He has also played characters on "Fuller House," TBS's "Animal Kingdom," and the new Amazon series "Forever" with Maya Rudolph and Fred Armisen. In film, he played Mark in the film adaptation of David Henry Hwang's Bondage, and DHH in Yellow Face, which was the first adaptation of a major play for YouTube, where it can still be viewed. In theatre, Mr. Yu originated the role of Gordon Hirabayashi in Hold These Truths at East West Players in 2007 and has since performed it to sold-out houses at A Contemporary Theatre, Portland Center Stage, Pasadena Playhouse, and most recently Arena Stage in Washington DC. He also originated the lead role of Takeshi in the world premiere of Kimber Lee's tokyo fish story at South Coast Repertory. Mr. Yu's other theatre credits include the West Coast premiere of Richard Greenberg's Take Me Out (Geffen Playhouse), the world premiere of Lloyd Suh's American Hwangap (Magic Theatre), and Art and the Los Angeles premiere of Julia Cho's The Language Archive (East West Players). As a writer and director, Mr. Yu directed and co-wrote the feature film The Last Tour , which won the Jury Prize for Best Screenplay at the Los Angeles Asian Pacific Film Festival and was also selected for the Philadelphia Asian American Film Festival and the Korean American Film Festival New York. He is the first Korean American to train at the Royal Academy of Dramatic Art in London. He also has the first theatre degree ever awarded by the Massachusetts Institute of Technology.
Anne Torsiglieri (Playwright and Performer, "A" Train) has been seen on Broadway in Top Girls, Parade, Blood Brothers, and Miss Saigon, as well as in the national tour of Les Misérables as Fantine. Off Broadway and regionally she has performed at Manhattan Theatre Club, Second Stage Theatre, Playwrights Horizons, Ensemble Studio Theatre, New York Stage and Film, Williamstown Theatre Festival, McCarter Theatre Center, Baltimore Center Stage, Huntington Theatre Company, Eugene O'Neill Festival, Sundance Institute Theatre Lab, Great Lakes Theater, Cleveland Play House, Northern Stage, and others. She is the recipient of Back Stage's Drama-Logue and Garland Awards for her performance as Catherine Sloper in The Heiress (Berkeley Repertory Theatre), and the NH Theatre Award for Best Actress in a Musical Production for her performance as the titular role in The Drowsy Chaperone. Ms. Torsiglieri's television and film credits include "Law & Order," "Kidnapped," "Gossip Girl," and the award-winning Albert Schweitzer: Called to Africa. Her recent performances include Falstaff in The Death of Kings, Rose in Gypsy, Donna in Mamma Mia!, and Emma in Stupid F***ing Bird (Santa Barbara Independent Award for Outstanding Actor). Her autobiographical play "A" Train was awarded Best Production at the United Solo Theatre Festival in 2017. It has also been performed at Skirball Cultural Center and PlayMakers Repertory Company. Ms. Torsiglieri is an associate professor in the Department of Theater and Dance at UC Santa Barbara. She is a graduate of Princeton University and The Juilliard School.
Brad Carroll (Composer, "A" Train) is a recognized regional-theatre director, music director, and composer whose work has taken him all over the world. He is the composer of Lend Me a Tenor, The Musical (London's Gielgud Theatre, 2011), which continues to enjoy success in theatres and opera houses across Europe, and is now also available in the U.S. (stagerights.com). He also created Christmas Is Here Again (in association with Renegade Animation and PCPA, 2014). His other produced works include Amelia Lost (librettist) with composer Larry Delinger; A Christmas Carol: On the Air (composer/co-author, Utah Shakespeare Festival); Cio Cio San, an opera-theatre redux piece (composer/arranger); Christmas Is...A Musical Memory; and Robin Hood. Mr. Carroll's musical scores composed for dramatic productions include Cyrano de Bergerac, King Lear, As You Like It, Measure for Measure, Timon of Athens, Death of a Salesman, and To Kill a Mockingbird. His musical arrangements and orchestrations have been performed by such prestigious ensembles as the San Francisco Symphony and the Boston Pops. He is also a writer, director, and musical arranger for Walt Disney Entertainment and TokyoDisneySea. He is currently Resident Artist/Artistic Associate for the Pacific Conservatory Theatre (PCPA) in Santa Maria, California.
Risa Brainin (Director, "A" Train ) has directed at many theatres across the country, including Alabama Shakespeare Festival, Denver Center for the Performing Arts Theatre Company, Great Lakes Theater, Idaho Shakespeare Festival, Milwaukee Repertory Theater, and The Repertory Theatre of St. Louis. She served as Resident Director and Associate Company Director at Guthrie Theater; Associate Artistic Director at both Indiana Repertory Theatre and Kansas City Repertory Theatre; and Artistic Director at Shakespeare Santa Cruz. A graduate of the Carnegie Mellon University School of Drama, Ms. Brainin is Chair of the Department of Theater and Dance at UC Santa Barbara and Artistic Director of its groundbreaking new play development program, LAUNCH PAD. risabrainin.com.
Rohina Malik (Playwright and Performer, Unveiled: A One Woman Play) is a critically acclaimed playwright, actress, and solo performance artist. She was born and raised in London, England, of South Asian heritage. She is a resident playwright at Chicago Dramatists, an artistic associate at 16th Street Theater, and a company member at Voyage Theater Company in New York. Her plays have been produced at Goodman Theatre, Victory Gardens Theater, Brava Theater Center, Crossroads Theatre Company, Theater Project, and Voyage Theater Company. Ms. Rohina's play The Mecca Tales was recently produced at Chicago Dramatists, and her new play Yasmina's Necklace was produced at Goodman Theatre and 16th Street Theater, directed by Ann Filmer.
Lucia Thomas (Musician, Unveiled: A One Woman Play ) is a violin, oud, sitar, and banjo player, arts organizer, and writer who plays in many groups professionally around the country. Her range extends from Appalachian old time to Peruvian waltzes, with Arabic classical, Balkan, and many traditional folk styles in between. After graduating in Western classical violin performance from the Lamont School of Music, Ms. Thomas began touring the world, seeking traditional music from any corner her fiddle would take her. She is now the Artistic Director, violinist, and producer of the world-music string quartet called Chicago Folklore Ensemble, which celebrates immigrants in the United States by dramatically performing their stories and songs with a string quartet and storyteller. Through her work, Ms. Thomas aims to bring together disparate groups of people by sharing real stories, beautiful music, and love of life.
This project is supported in part by an award from the National Endowment for the Arts. To find out more about how National Endowment for the Arts grants impact individuals and communities, visit www.arts.gov.
Related Articles View More San Diego

Stories

Shows
More Hot Stories For You