Latest News on Sofia Alvarez:
Latest News on Sofia Alvarez
Sofia Alvarez News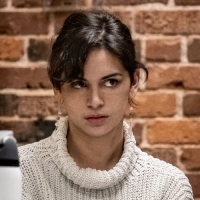 World Premiere KILL CORP From Sofia Alvarez Explores Ambition In The Workplace In Dark Comedy
by A.A. Cristi - Jan 11, 2023
Sofia Alvarez has mixed comedy with relatable characters in a series of Netflix projects including To All The Boys I've Loved Before, To All The Boys:  P.S. I Still Love You, and most recently Along for the Ride.  Now she brings that wittiness and heart to the dark comedy, KILL CORP, which receives its world premiere at The Warehouse Theatre beginning January 27th.
Dorset Theatre Festival Adds Staged Reading of I NEED THAT Starring Danny DeVito to Summer Lineup
by Stephi Wild - May 18, 2022
Dorset Theatre Festival has added a star-studded event to its 45th season. The developmental staged reading of I Need That by Theresa Rebeck, directed by Moritz von Stuelpnagel, will star Danny DeVito, Lucy DeVito, and Ray Anthony Thomas.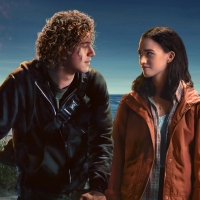 VIDEO: Netflix Releases ALONG FOR THE RIDE Film Trailer
by Michael Major - Mar 24, 2022
Based on the novel by Sarah Dessen, ALONG FOR THE RIDE is directed and written by Sofia Alvarez and stars Emma Pasarow and Belmont Cameli as Auden and Eli.  The film also stars Kate Bosworth, Dermot Mulroney and Andie MacDowell.
Michael Urie, Mallory Portnoy & More Join Fault Line Theatre's IRONS IN THE FIRE
by Chloe Rabinowitz - Feb 24, 2022
 Fault Line Theatre will continue the 2022 Season of Irons in the  Fire, the organization's reading series of new plays in development, with God Save the Queer by Zackary Grady, directed by Portia Krieger and featuring Michael Urie (George), Mallory Portnoy (Charlotte), Keshav Moodliar (Tariq), Seth Clayton (Louis), and Mary McCann (Kate).
BWW Previews: Warehouse Theatre 2022-23 Season Announcement
by Neil Shurley - Feb 21, 2022
'It's a celebration of what makes The Warehouse The Warehouse.'
Tony Glausi Releases New Single 'I Could Fall In Love (ft. Charlemagne the Goddess)'
by TV News Desk - Aug 13, 2021
Raised in Portland, Oregon and currently based in New York City, Tony Glausi is widely known for his accomplishments as a trumpet player — but on EVERYTHING AT ONCE, Glausi sheds some of his skin.
Dorset Theatre Festival Announces 2021 Pipeline Presentation Featuring A New Play By Heidi Armbruster
by Stephi Wild - Jul 13, 2021
Heidi Armbruster, will spend three weeks in Vermont developing a new one-woman show directed by Dina Janis that will be presented as a staged reading in a limited series of matinee performances at the Festival's new outdoor stage at Southern Vermont Arts Center.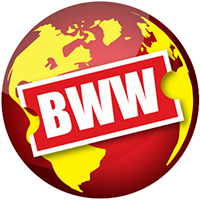 Bennington College Presents Virtual 24 HOUR PLAYS
by A.A. Cristi - Feb 16, 2021
On Tuesday, February 16, 2021 at 8:00 pm, Bennington College, in partnership with The 24 Hour Plays, will present a virtual benefit to support the Nicky Martin Scholarship for Performing Arts and the Spencer Cox '90 Field Work Term Fellowship for Student Activists.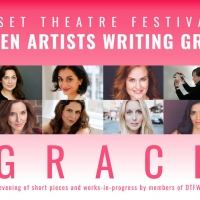 Novelist Chris Bohjalian, Women Artists Writing Group Debut New Digital Work From Dorset Theatre Festival
by Stephi Wild - Jul 31, 2020
Dorset Theatre Festival has announced release dates for two new virtual events. A collection of short pieces written by the Festival's Women Artists Writing Group will be available on-demand starting July 31, and an online reading of New York Times best-selling author Chris Bohjalian's play, Wingspan, will stream August 3-9.