Photos: First Look at THE HUNCHBACK OF NOTRE DAME Outside at Tuacahn Amphitheatre
From the Oscar-winning team Alan Menken and Stephen Schwartz comes a lushly scored retelling of Victor Hugo's epic story of love, acceptance, and what it means to be a hero. THE HUNCHBACK OF NOTRE DAME opened August 5 at Tuacahn Amphitheatre and will run through October 15. BroadwayWorld has a first look at the cast in action below!
THE HUNCHBACK OF NOTRE DAME stars Julian Decker as Quasimodo, Aloysius Gigl as Frollo, Summer Naomi as Esmeralda, David Sattler as Phoebus, and Ernie Pruneda as Clopin.
Also in the company are
Lawrence Asher
,*
Korie Lee Blossey
,
Mike Baerga
, Brian Calì*,
Venny Carranza
*, Brock Dalgleish,
Rick Desloge
*,
Daniel Gold
,
Em Grosland
* Christian Leadley,
Troy McGee
, Scott Mulligan, Matthew Ranaudo,
Rod Roberts
*,
Jeff Sullivan
,
Erica Bryce
, Hannah Record,
Karissa Harris
,
Shari Jordan
*, Mara Lucas, Belen Moyano, Nicole Pavone, Maria Pedro*, Jamie Pfaff,
Sarah Powell
, Shae Robins*, Daniela Veliz, Aubrey Yates,
Veronica Yeager
*, Devin Neilson, Sean Viator, Hannah Record, and
Kari Yancy
*.
In the choir are Heidi Anderson*, Melissa Rebman, Aubree Christensen, Barb Christensen, Alegra Rohr, Malory Myers, Terryll Stromberg, Amanda Jensen, CJ Martin, Sydney Benson, Aubrey Little, Laura Shrout, Celeste Dixon, Valorie F. Myers, Danelle Sullivan, Kent de Valle, Nathan Myers, Dane Camp, Jadon Webster, Alan Stromberg, Eugene Rasband, Tommy Gugino, Nils Lingwall, Taylor Wilkes, Mason Hardy, Brad Christensen, Joshua France, LanDon Little, and Jonathan Harper.
Based on the Victor Hugo novel and songs from the Disney animated feature, The Hunchback of Notre Dame showcases the film's Oscar-nominated score as well as new songs by Menken and Schwartz. Peter Parnell's new book embraces story theatre and features verbatim passages from Hugo's gothic novel.
High above the Tuacahn stage, the musical begins as the bells of Notre Dame resound through the famed cathedral in 15th-century Paris. Quasimodo, the deformed bell-ringer who longs to be "Out There," observes all of Paris reveling in the Feast of Fools. Held captive by his devious caretaker, the archdeacon Dom Claude Frollo, he escapes for the day and joins the boisterous crowd, only to be treated cruelly by all but the beautiful gypsy, Esmeralda. Quasimodo isn't the only one captivated by her free spirit, though - the handsome Captain Phoebus and Frollo are equally enthralled. As the three vie for her attention, Frollo embarks on a mission to destroy the gypsies - and it's up to Quasimodo to save them all.
Photo Credit: Daryl Getman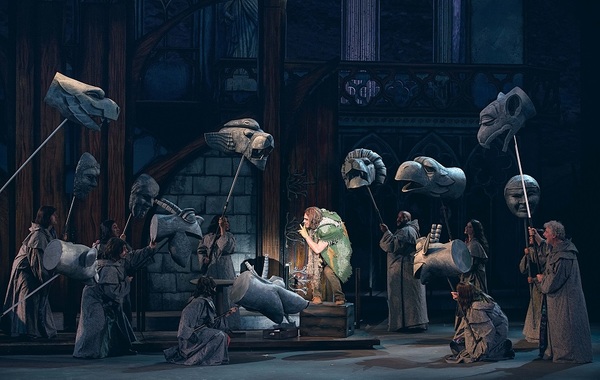 Julian Decker and Company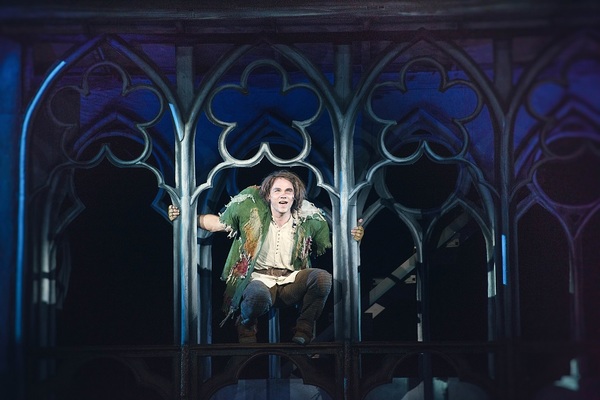 Julian Decker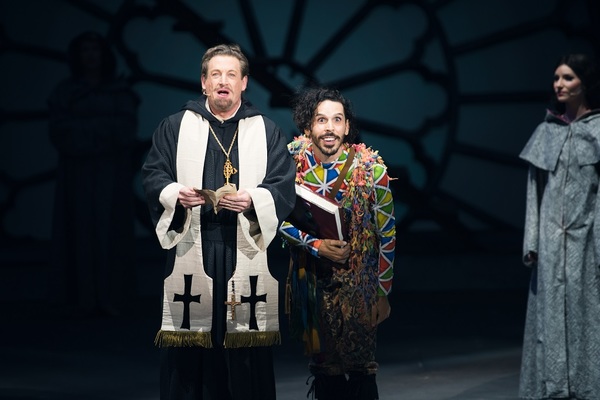 Aloysius Gigl and Ernie Pruneda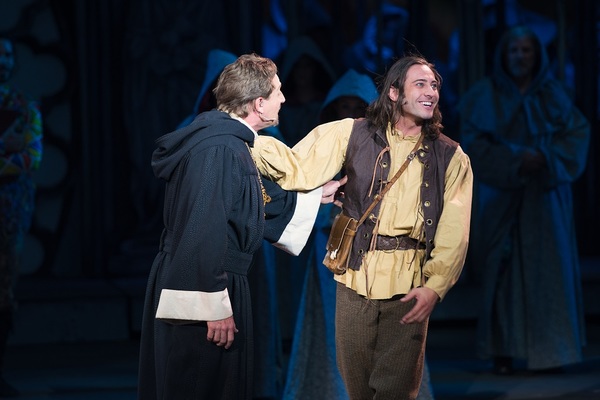 Aloysius Gigl and Brock Dalgleish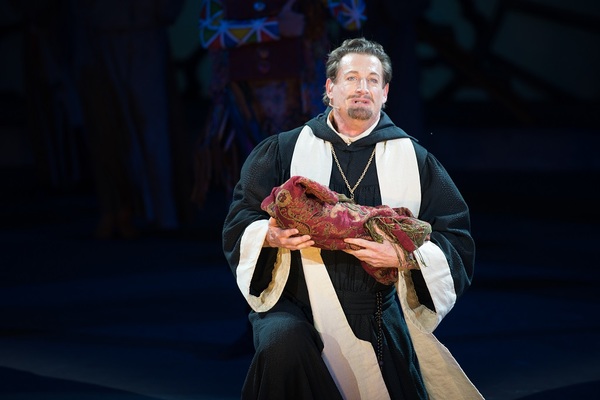 Aloysius Gigl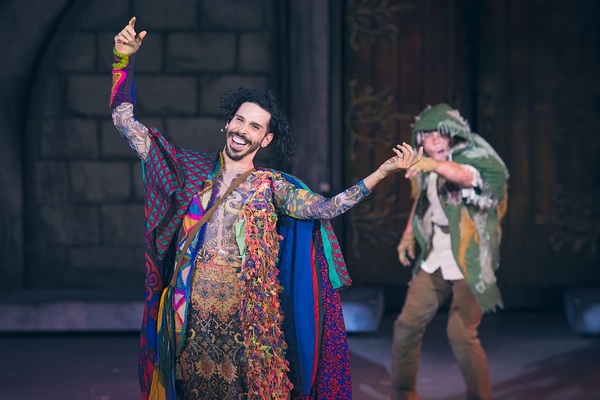 Ernie Pruneda and Julian Decker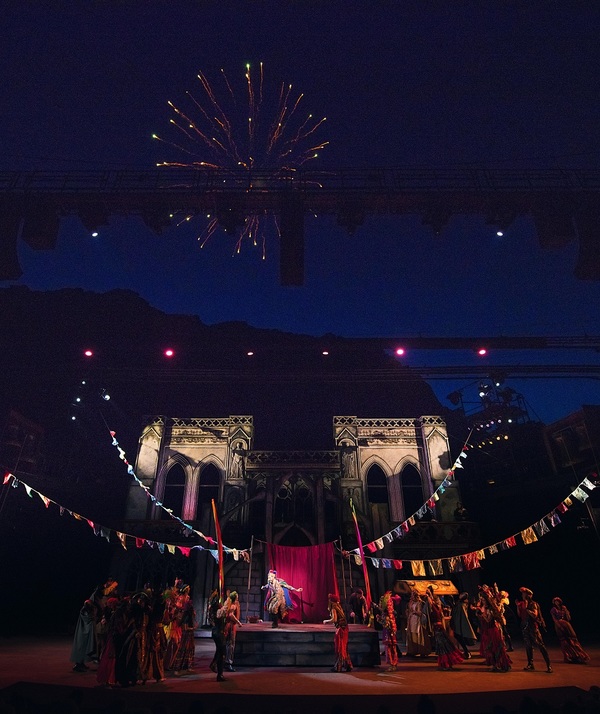 The Company of THE HUNCHBACK OF NOTRE DAME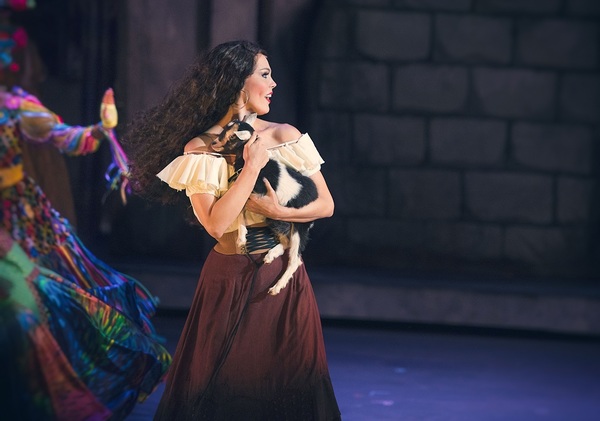 Summer Naomi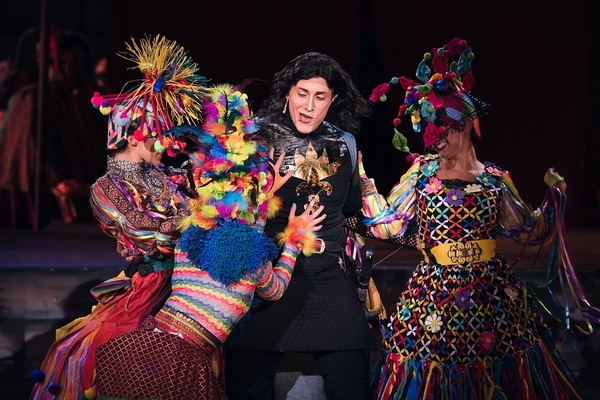 David Sattler and Company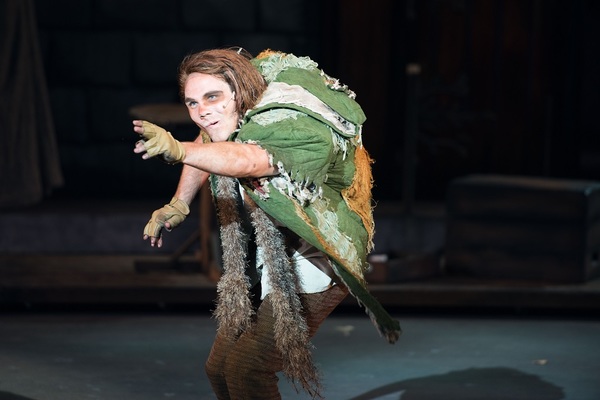 Julian Decker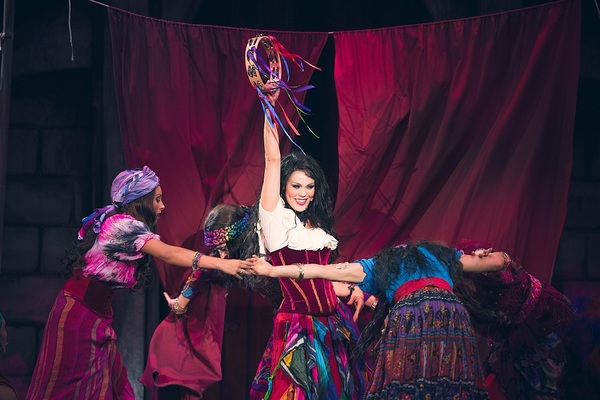 Summer Naomi and company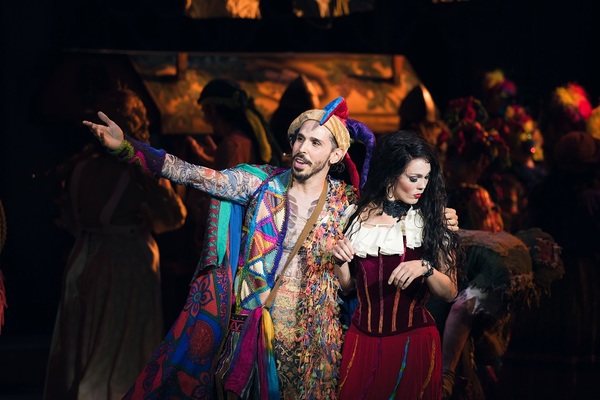 Ernie Pruneda and Summer Naomi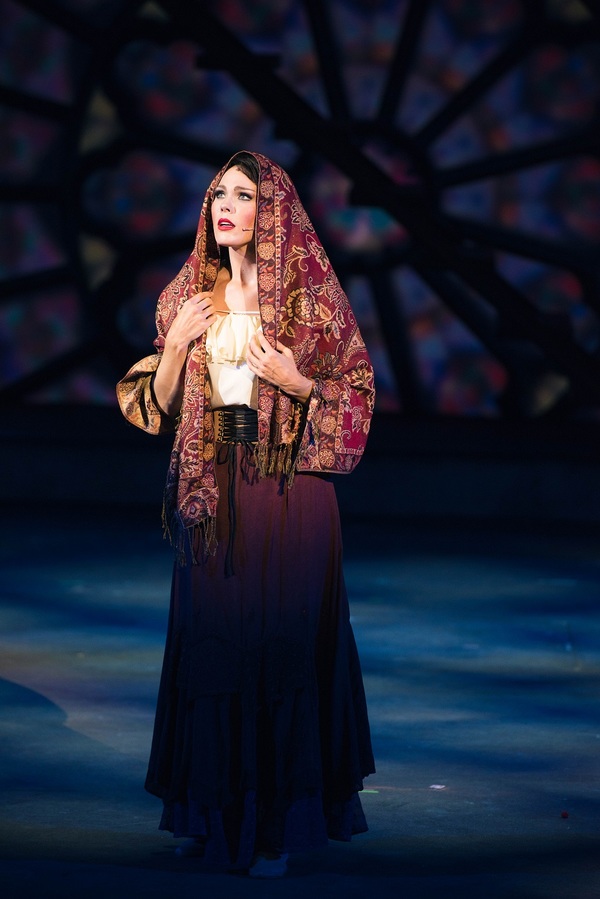 Summer Naomi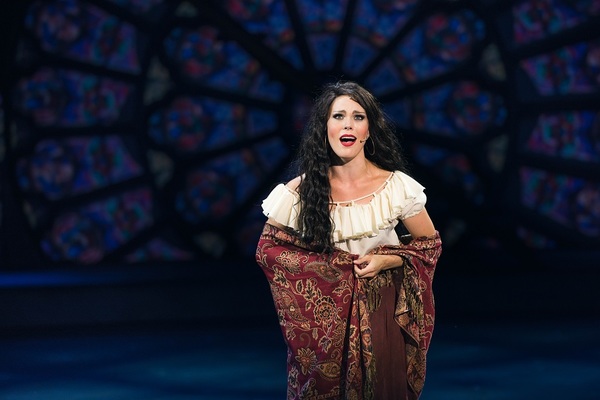 Summer Naomi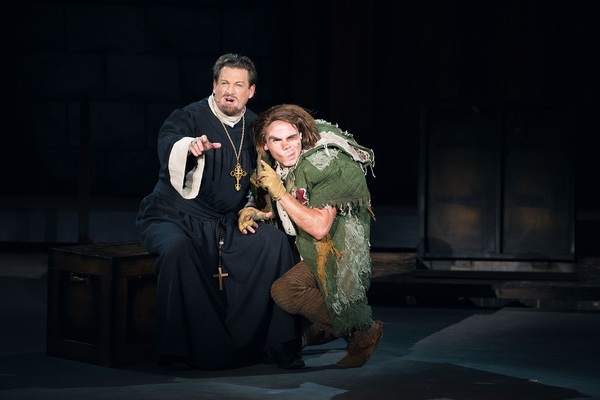 Aloysius Gigl and Julian Decker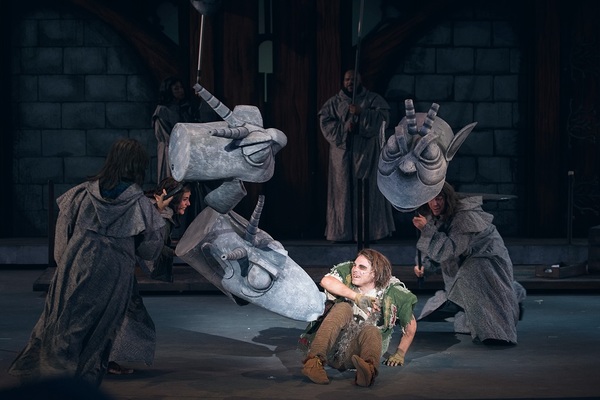 Julian Decker and Company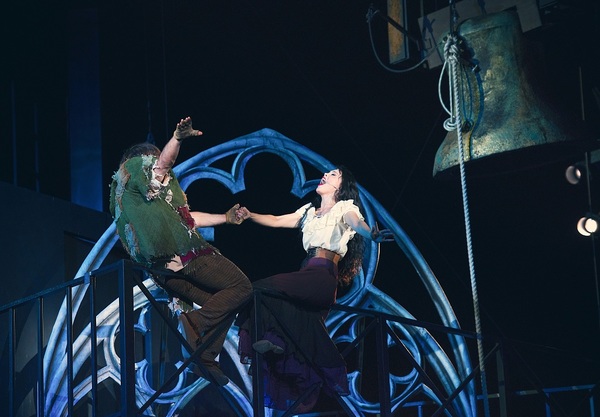 Julian Decker and Summer Naomi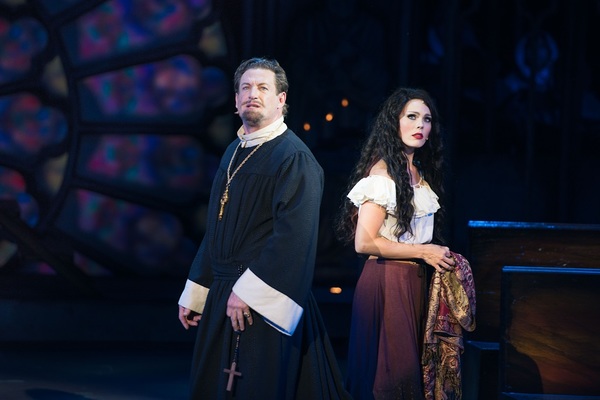 Aloysius Gigl and Summer Naomi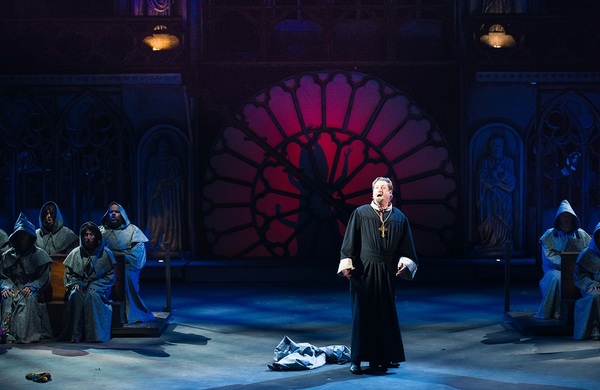 Aloysius Gigl and Company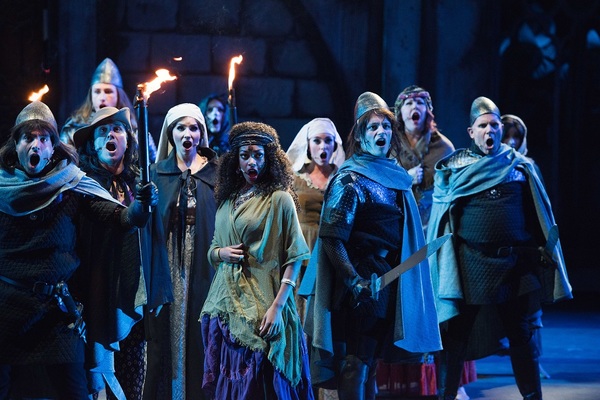 The Company of THE HUNCHBACK OF NOTRE DAME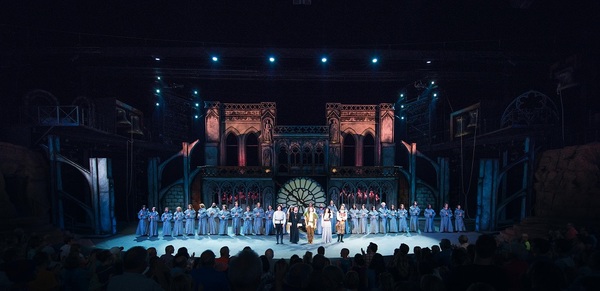 The Company of THE HUNCHBACK OF NOTRE DAME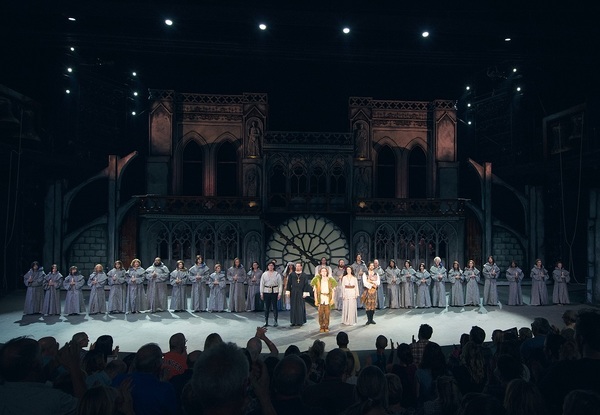 The Company of THE HUNCHBACK OF NOTRE DAME