Rhode Island Premiere of INDECENT Comes to Wilbury Theatre Group
Performances run from April 13 - May 7, 2023.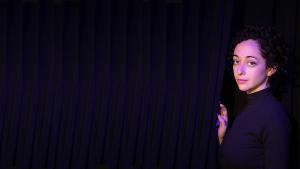 Wilbury Theatre Group has announced the cast and creative team for the Rhode Island premiere of the Tony Award-winning play Indecent by Paula Vogel, directed by Susie Schutt from April 13 - May 7, 2023. Tickets for all performances are $5-$55 through the Wilbury Theatre Group's innovative "All-Access" ticketing model, and are available at thewilburygroup.org/indecent.
Indecent tells the true story behind Sholem Asch's God Of Vengeance - a Yiddish play that transferred to Broadway in 1922 and was shut down by the police, six weeks after opening at the Apollo Theater on 42nd Street, for offensive content. God of Vengeance, written by Asch when he was in his 20's, tells the story of a bourgeois brothel owner whose daughter falls in love with one of his prostitutes.
God of Vengeance, the evocative work of Jewish culture, was praised and criticized for taboo themes of censorship, immigration and anti-Semitism. Inspired by these true events and the controversy, and pulsing with music and theatricality, Pulitzer Prize-winner Paula Vogel's Indecent tells the behind-the-scenes story of the courageous artists who risked their careers and lives to perform a work deemed "indecent."
"Indecent is a modern masterpiece of the American theatre and we are honored to be sharing this important work with Rhode Island audiences for the first time," said Wilbury's Artistic Director, Josh Short. "Not only is Indecent an incredible testament to the power of theatre to persist in even the most trying times, but in environment where anti-Semitic incidents continue to be on the rise, it's an essential reminder of the legacy of Jewish artists who believed fully in the enduring power of storytelling. We are grateful for the Jewish artists and community members who have come together to make this production possible, and in their hands we are eager to foster these crucial conversations and continue the dialogue within and outside of the work itself."
On May 1, Wilbury Theatre Group will host a community conversation about Indecent and the rise of anti-Semitism produced in partnership with Providence's Temple Beth-El and representatives from the Rhode Island Jewish community.
The New York Times says of Indecent; "Paula Vogel's heartfelt ode and elegy to a landmark of modern drama [is] ...virtuous... informative and brimming with good faith...[Indecent] presents a thorough history of Asch's masterwork, from its inception in Warsaw in 1907 to the World War II era, when it was performed as an act of artistic affirmation in an attic in the Lodz ghetto of German-occupied Poland."
For tickets and more information, visit thewilburygroup.org/indecent