Click Here for More Articles on SHAKESPEARE SPOTLIGHT
Photo Flash: First Look at TITUS ANDRONICUS at Burbage Theatre Company
After their sold-out run of 'Happy Birthday, Wanda June', Burbage Theatre Company presents the Rhode Island Theatrical Premiere of TITUS ANDRONICUS, the first tragedy written by William Shakespeare, directed by Jeff Church, which is the second and final play in the Burbage Theatre Company's winter series, This Winter's War. BroadwayWorld has a first look at the company onstage below!
Titus Andronicus returns to Rome after years at war and is expected to become emperor.She refuses the throne, but in doing so sets into motion a gruesome chain of events. Tamora, queen of his defeated enemies, marries the new emperor. She and her sons vow revenge against Titus and carry out a campaign of gore and cruelty which decimates the Andronicus family. Devastated and dishonored, Titus enacts her own sinister vengeance against the royal family in what is perhaps Shakespeare's most violent play.
The ensemble features: Rae Mancini, Titus Andronicus; Roger Lemelin, Marcus; Aaron Morris, Lucius; Allison Crews, Lavinia; Dillon Medina, Bassianus; Rico Lanni, Saturninus; Christin Goff, Tamora; Andrew Iacovelli, Demetrius; James Lucey, Chiron; Jason Quinn, Aaron; David d'Andrea, Quintus; Molly Greene, Martius; Chris Pelletier, Mutius; Liz Hallenbeck, Nurse; Bridget Anderson, Chorus; Julia Bartoletti, Chorus; Beatriz Lopez, Chorus; Shannon Hartman, Chorus; and Rachael Perry, Chorus.
On the creative team are:
Jeff Church
, director; Molly Greene, assistant director;
Andrew Iacovelli
, technical director; Trevor Elliot, scenic design, properties designer; and
Sharon Carpentier
, costume design.
TITUS ANDRONICUS runs now through March 18 at Aurora Providence, 276 Westminster Street, Providence RI. Tickets are $10-$20. Visit www.burbagetheatre.org or contactboxoffice@burbagetheatre.org for reservations and more information.
Photo Credit: Trevor Elliot


Rico Lanni as Saturninus, Rae Mancini as Titus Andronicus, Dillon Medina as Bassianus, and Roger Lemelin as Marcus Andronicus

Andrew Iacovelli as Demetrius, James Lucey as Chiron, Allison Crews as Lavinia, and Christin Goff as Tamora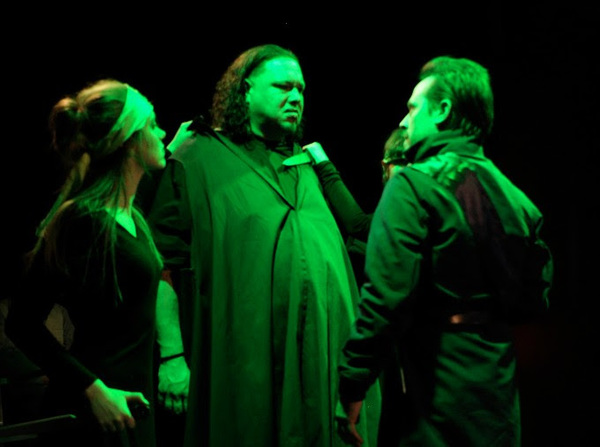 Julia Bartoletti as Chorus, Jason Quinn as Aaron, and Aaron Morris as Lucius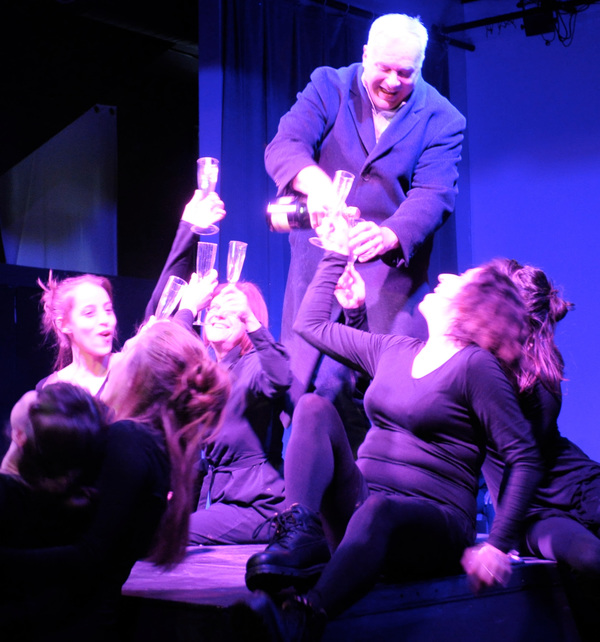 The Roman Chorus: Shannon Hartman, Liz Hallenbeck, Jim Sullivan, Rachael Perry, Beatriz Lopez, Julia Bartoletti and Bridget Anderson
Related Articles
More Hot Stories For You