Photo Flash: First Look at Epic Theatre Company's JESUS CHRIST! AND OTHER CHRISTMAS TALES
Epic Theatre Company is celebrating the holidays with the rowdiest bunch of Catholic school boys ever to grace the stage. The Boys of St. Matthew's are back-and this year, they're ready to turn Christmas upside down in one of the craziest Carols you'll ever see. BroadwayWorld has a first look at 'Jesus Christ! And Other Christmas Tales' below!
After two highly-acclaimed (and highly offensive) productions, the St. Matthew's Theater Department has been taken over by Sister Mary Kate Ashley, who is determined to guarantee a Christmas show with no shenanigans. Little does she know that the Boys of St. Matthew's are planning their biggest theatrical take-over ever, and the holidays will never be the same.
Kevin Broccoli directs a cast that includes former St. Matthew's Boys Aaron Blanck, Matthew Gorgone, Ian Hudgins, Nicholas Thibeault, Derek Smith, and Cardryell Truss.
"The Boys of St. Matthew's Present Jesus Christ! And Other Christmas Tales" will be performed at 50 Rolfe Square from December 1st - 9th. Performances are Fridays at 8pm, and Saturdays at 7pm and 10pm. The ten o'clock shows on Saturday are going to be extra naughty, so we're recommending that only adults over the age of 18 attend those performances. Tickets can be purchased at www.artists-exchange.org/theatre82/upcomingperformances.html.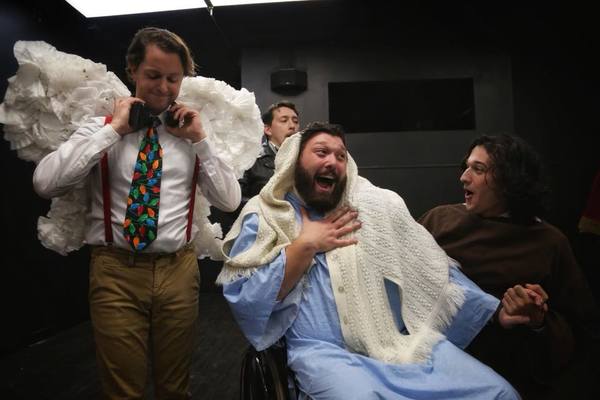 Matt Gorgone (Marley), Christopher Plonka (Rudolph), Nick Thibeault (Mary), and Matthew Lavigne (Joseph)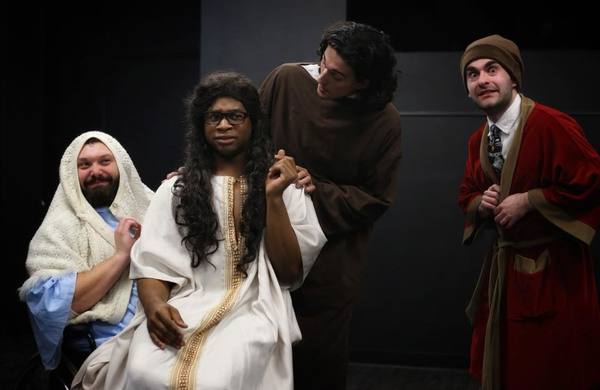 Nick Thibeault, Cardryell Truss (Jesus), Matthew Lavigne, Aaron Blanck (Scrooge)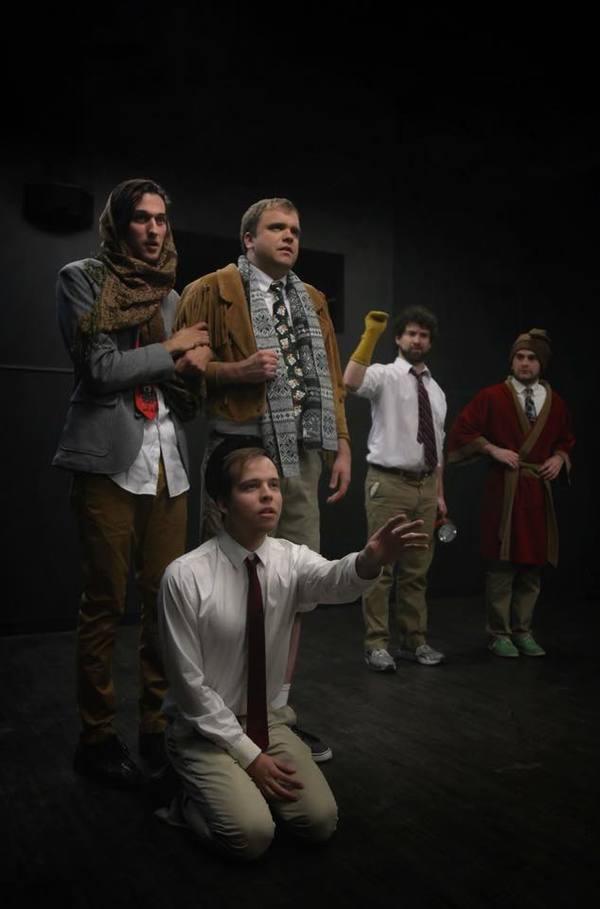 Matthew Lavigne, Chris Pelletier (Tiny Tim), Derek Smith (Bob Crachit), Dan Victor (First Spirit), Aaron Blanck

Matthew Lavigne, Chris Pelletier, Derek Smith

Chris Pelletier, Alvaro Beltran (Wise Man #2), Michael Puppi (Wise Man #3), Nick Thibeault, Christopher Plonka, Matthew Lavigne

Matthew Gorgone and Aaron Blanck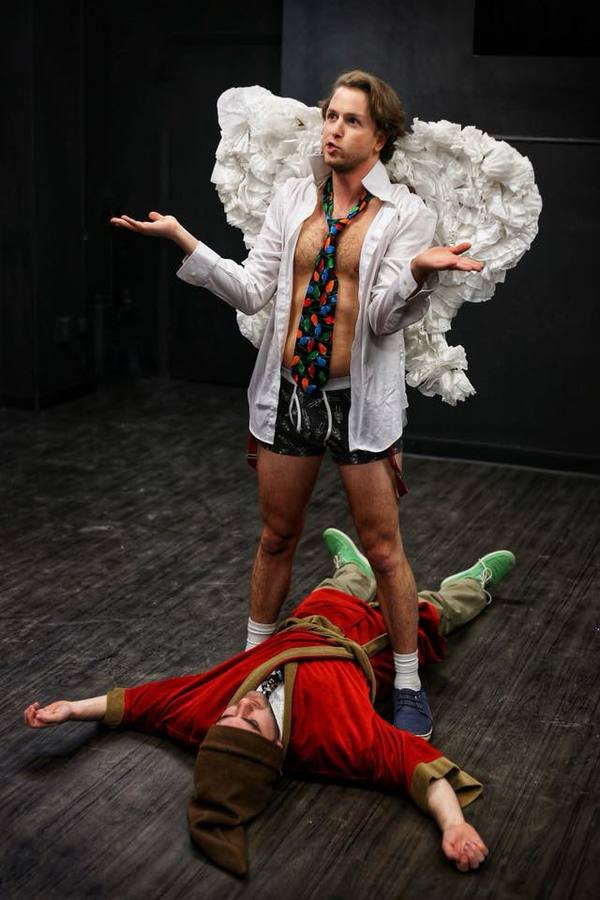 Matthew Gorgone and Aaron Blanck