BWW Interviews: Reed Shannon of MOTOWN National Tour
Coming to the Durham Performing Arts Center from February 17th-22th is the national touring production of Motown: The Musical featuring Reed Shannon in the roles of Young Berry Gordy, Stevie Wonder, and Michael Jackson.
Reed has appeared in productions of The Who's Tommy, In the Heights, Oliver!, and Les Misérables at North Carolina Theatre. You can learn more about him at www.reedshannon.com.
---
JK: To start things off, do you remember your first introduction to the music of Motown?
RS: Well, I don't remember exactly when I knew it was Motown, but I remember when we would go on trips, we'd play it in the car. Like at Christmas, we would play Christmas Motown. All the time, there would be Motown all around me.
JK: So how did the opportunity come about for you to audition for the musical?
RS: When I was 12 years old, I looked up online an audition for Motown, and there was one that was a week away on Friday the 13th. It was an open call, and I asked my parents if I could go, and they said yes, but only if I do good in school. I did, and so they took me to the auditions where there was over 700 people there. I auditioned, then I waited. They called back to go to New York again for a Michael Jackson workshop.
JK: I guess that Friday the 13th must've been a real lucky day for you?
RS: Yes, it was. After that audition, they asked me to do a video audition for the Michael Jackson workshop.
JK: When did you find out that you got cast?
RS: We were in Harlem the day after the Michael Jackson workshop. I performed in front of Mr. Gordy, then they called my dad's phone and asked if I could be in the national tour. Of course I said yes.
JK: How does it feel for you to be playing three different music icons (Berry Gordy, Stevie Wonder, and Michael Jackson) at such a young age?
RS: It feels really amazing because I get to show the love of what my generation can bring to the table, so that the older people who were listening to the music when it was out know we understand the story. It's really breathtaking that I get to play and meet two of the three icons.
JK: What was it like to meet both Mr. Gordy and Mr. Wonder?
RS: I didn't pass out, but I was on the edge of it. It was amazing! We met Mr. Gordy many times in Chicago and Detroit where I also met Mr. Wonder. Mr. Gordy is one of the nicest human beings on Earth and Mr. Wonder is the most hilarious non-comedian out there!
JK: What a wonder!
RS: Yes.
JK: So what are you enjoying most about traveling around the country doing this show so far?
RS: Meeting all the people is really, really great! I meet different people in every different city and I make connections for when I go somewhere else.
JK: Since you're a child actor, you don't necessarily go on all the time. What do you normally do on nights when you don't have to go on?
RS: I still have to be at the theatre in case of an emergency involving the other boy in the show. I basically just sit around and wait for the other boy to go onstage. I play on my computer, I read a book sometimes. Then on one of the days on the weekends, I have school.
JK: For a kid your age, how are you able to keep up with performing four times a week?
RS: I think it's the passion that keeps me going. I have my parents with me, and I'm glad that they discipline me enough so I could sleep. If I didn't, I would be up all the time.
JK: You were trained at the North Carolina Theatre Conservatory, what was your experience like there? Any special memories?
RS: All my memories are from there! The first time I had a solo in the group, I made friends that I'm gonna have for the rest of my life. My whole life is right there! The teachers basically taught me everything I know.
JK: It must be a second home for you.
RS: Yeah, it's great being home!
JK: As you're growing up, are there any dream roles you'd love to pursue in the future?
RS: Not that I know of. I mean, if somebody brings something to me and I like it, I guess I'll go for it. But there's no certain role that I'd like to do yet. I guess I would like to go on and do TV and movies, but I would also like to do Broadway in New York.
JK: Sometimes, the dream roles may find you rather than you finding them.
RS: Right.
JK: Is there any advice you would like to give any kids out there wanting to pursue a career in the theatre?
RS: Definitely keep on training. Get as much experience in shows as possible, because it will all pay off when you get a role. Also, to keep on doing school.
JK: Reed, I thank you very much for devoting your time to this interview, and I wish you the best of luck with Motown!
RS: Thank you so much!
Jeffrey Kare currently resides in Raleigh, North Carolina. Having been born and raised in Northeast Ohio, Jeffrey took interest in live theater at age 11. He also had the great pleasure of seeing s... (read more about this author)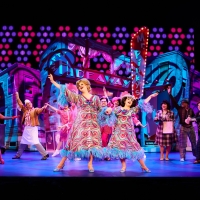 Review: HAIRSPRAY National Tour at Durham Performing Arts Center

November 17, 2022

Based on John Waters' 1988 cult film of the same name, Hairspray takes place in Baltimore, Maryland in the year 1962. The story centers on a plump teenage girl named Tracy Turnblad, whose lifelong dream is to dance on the local TV dance program known as The Corny Collins Show. When Tracy wins a role on the show and becomes an overnight sensation, she launches a campaign to integrate the show.
---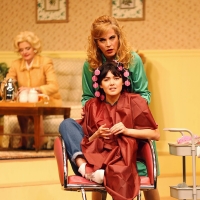 Review: North Carolina Theatre's STEEL MAGNOLIAS

November 6, 2022

Set in Chinquapin, Louisiana during the late 1980s, Steel Magnolias takes place in Truvy's beauty salon where all the ladies who are 'anybody' come to have their hair done. Helped by her eager new assistant, Annelle (who is not sure whether or not she is still married), the outspoken, wise-cracking Truvy dispenses shampoos and free advice to several of her friends.
---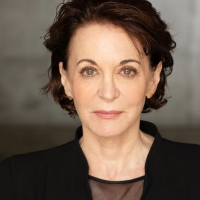 Interview: Kathleen Garrett of North Carolina Theatre's STEEL MAGNOLIAS

November 2, 2022

From November 4th-13th, North Carolina Theatre will be launching their 2022-23 season with a production of Robert Harling's STEEL MAGNOLIAS at A.J. Fletcher Opera Theatre, which is located inside Duke Energy Center for the Performing Arts. Actress Kathleen Garrett is taking on the role of Ouiser Boudreaux. She has most recently appeared as Laura Bush on the Showtime series, THE FIRST LADY, as well as Netflix's Emmy nominated miniseries, INVENTING ANNA. Next, she'll be seen on NCIS: LOS ANGELES. She has countless other screen credits which includes appearing on episodes of different TV shows such as HOME IMPROVEMENT, ER, MURDER, SHE WROTE, MURPHY BROWN, THE WEST WING, BEVERLY HILLS, 90210, MALCOLM IN THE MIDDLE, LAW & ORDER, and many more. She's also appeared in Oscar nominated films such as 2007's AMERICAN GANGSTER directed by Ridley Soctt and 2020's THE TRIAL OF THE CHICAGO 7 directed by Aaron Sorkin. I had the great pleasure of interviewing her about a lot of this and more.
---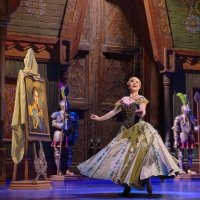 Review: FROZEN National Tour at Durham Performing Arts Center

September 16, 2022

Based on Disney's 2013 Academy Award-winning animated movie musical of the same name as well as Hans Christian Andersen's 1844 fairy tale, The Snow Queen, Frozen follows two royal sisters named Anna and Elsa. Read our review of the stage show, based on the blockbuster film, which eventually became the highest-grossing animated movie of all time at the worldwide box office (before it was eventually dethroned by Frozen II six years later).
---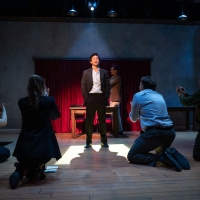 Review: Theatre Raleigh's YELLOW FACE

July 1, 2022

What did our critic think? Yellow Face follows Asian-American playwright DHH. Fresh off his Tony Award win for M. Butterfly, he leads a protest against the casting of Jonathan Pryce as the Eurasian pimp in the original Broadway production of Miss Saigon, condemning the practice as 'yellowface.' His position soon comes back to haunt him when he mistakes a Caucasian actor, Marcus G. Dahlman, for mixed-race, and casts him as the lead Asian role of his own Broadway-bound comedy, Face Value. When DHH discovers the truth of Marcus' ethnicity, he tries to conceal his blunder to protect his reputation as an Asian-American role model by passing the actor off as a 'Siberian Jew.'
---